Our Story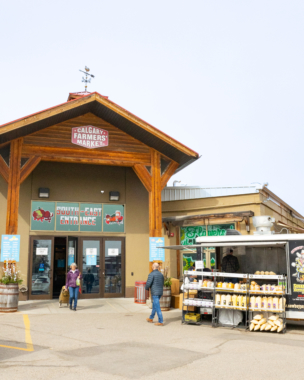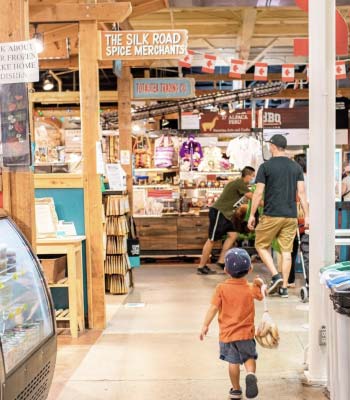 We've come along way
The Calgary Farmers' Market has a long and vibrant history in Calgary. We opened our doors in a historic airplane hangar in the community of Currie on July 1st, 2004. This charming destination was embraced by Calgarians who showed up in droves every week to buy local produce and thoughtfully crafted goods, and to make meaningful connections with vendors and community. The market flourished for six and a half years, but the expiration of our lease agreement led us to find a new place to call home.
After a long construction journey, we opened our new home just off Heritage Drive and Blackfoot Trail on April 21, 2011. This 55,000 sq. ft. market draws over 1 million annual visitors and is home to 78 vendors providing shoppers with fresh local produce, meat, poultry, international food, organic goods, jewelry, art and more. The space is bright with wide aisles, classic wood timbers, and an eclectic food hall that's home to 20 family-owned restaurants with seating for over 300 guests, a two-story glass atrium, and an interactive Barnyard Kids play area.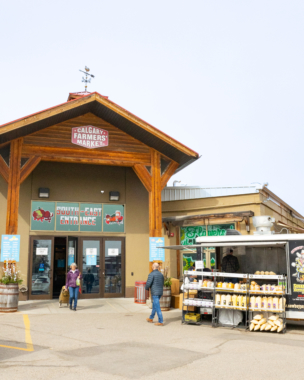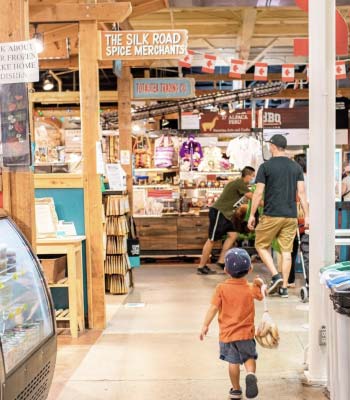 We've got a bright future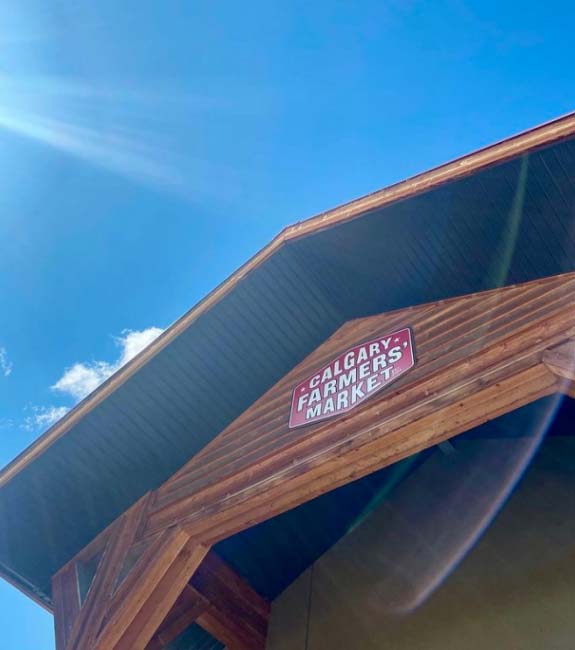 The Calgary Farmers' Market is proud to announce that our home has grown by 54,000 square feet! Our second location opened Summer 2022 in the new northwest community of Greenwich.
CFM West is just 15 minutes from Calgary's vibrant downtown core and less than an hour to the mountains. Across from WinSport Canada, the scenic neighbourhood of Greenwich is where urban sophistication meets active outdoor living. Experience Old New York with the spirit of the Rocky Mountains. The second location offers an engaging experience in a welcoming space to eat, connect, and be entertained in al-fresco style shopping and dining areas.