The Golden Egg Game – April 5 to 9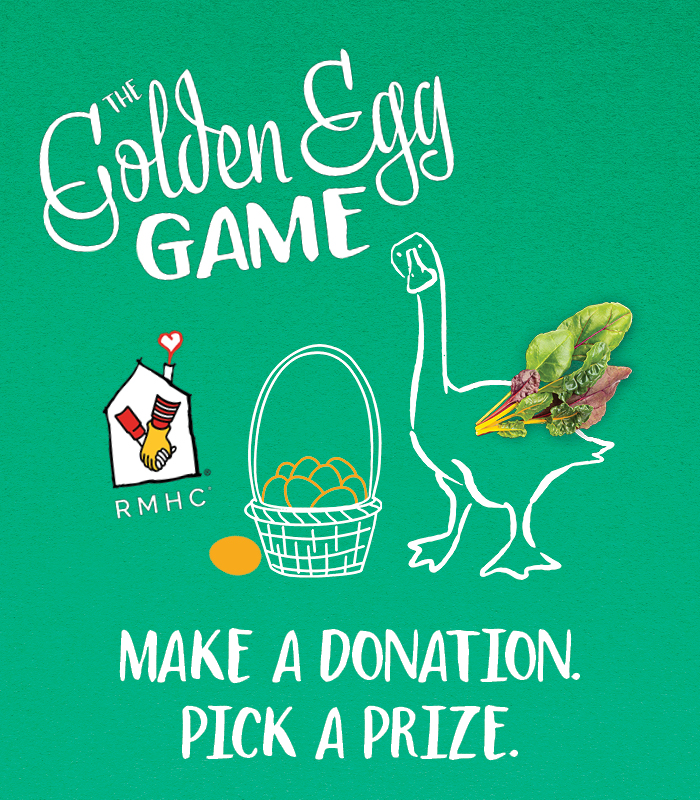 All Market Week at both CFM South & West
With your help, we're building a donation to the Ronald McDonald House and giving you a chance to win prizes. All Easter week, our Market Info Booths have a basket of golden eggs. With a $5 donation to RMHC, you get to pick a golden egg with a prize inside – a coupon, a prize, or even Market Bucks! 
Prizes are limited – donations are still welcome once they're all gone.
*please note, the Market is not open on Monday, April 10th.