Siptemberfest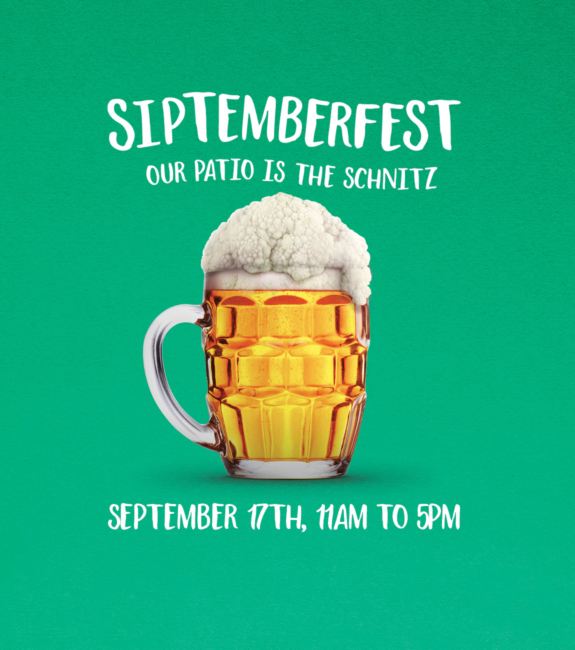 Our Patio is the Schnitz!
Pull on your lederhosen or lace up that dirndl – we're celebrating the harvest with our second annual Siptemberfest! Our patio is transforming into a Bavarian tavern for one day only! Get your friends together for a pint and a party on the Market patio, Saturday, September 17th, from 11am to 5pm.
Try samples from Troubled Monk and Eau Claire Distillery, and enjoy a traditional stein of beer on the patio, courtesy of an outdoor bar by Sips! Plus, Luc's is serving charcuterie cups and we've got Calgary Mini Donuts parked here all day – just the perfect way to celebrate a summer well spent. We'll have the music turned up – can't wait to see you there!