Visit Santa's Reindeer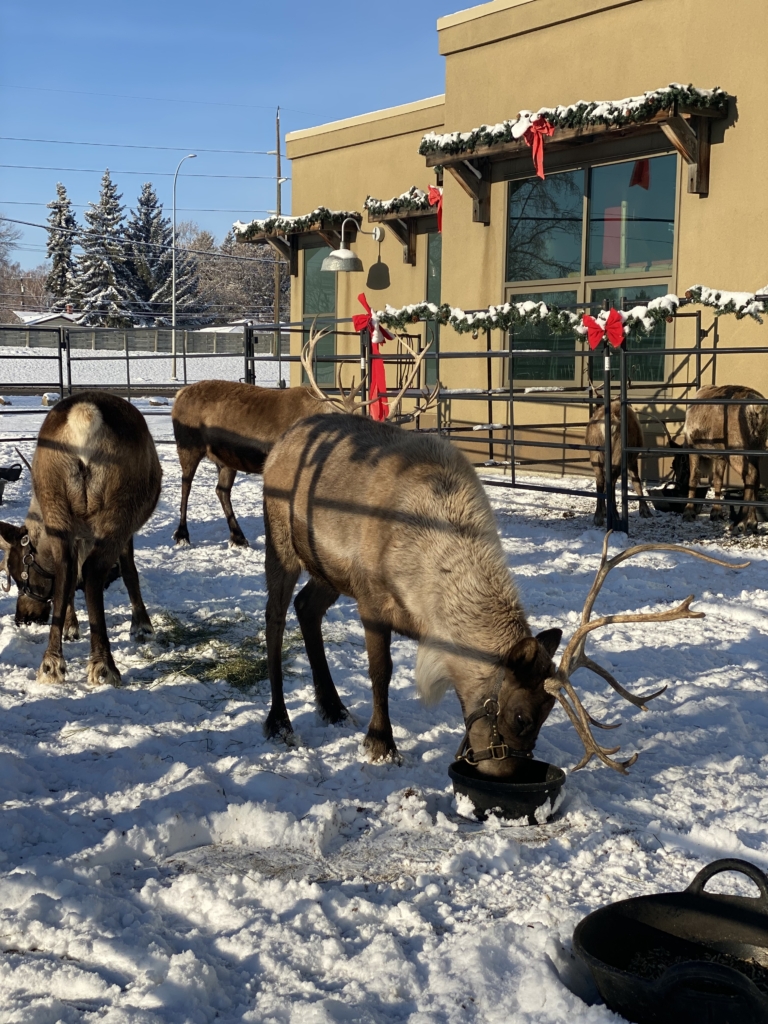 November 25th to December 4th
South Only
Who's your favourite reindeer? Is it Dasher, Comet, Blitzen or Rudolph? From 10am to 4pm, Friday through Sunday, head to the South patio to say hello to Santa's Reindeer. While he's inside taking pictures in the Market, his deer will be relaxing on the lawn and love visitors!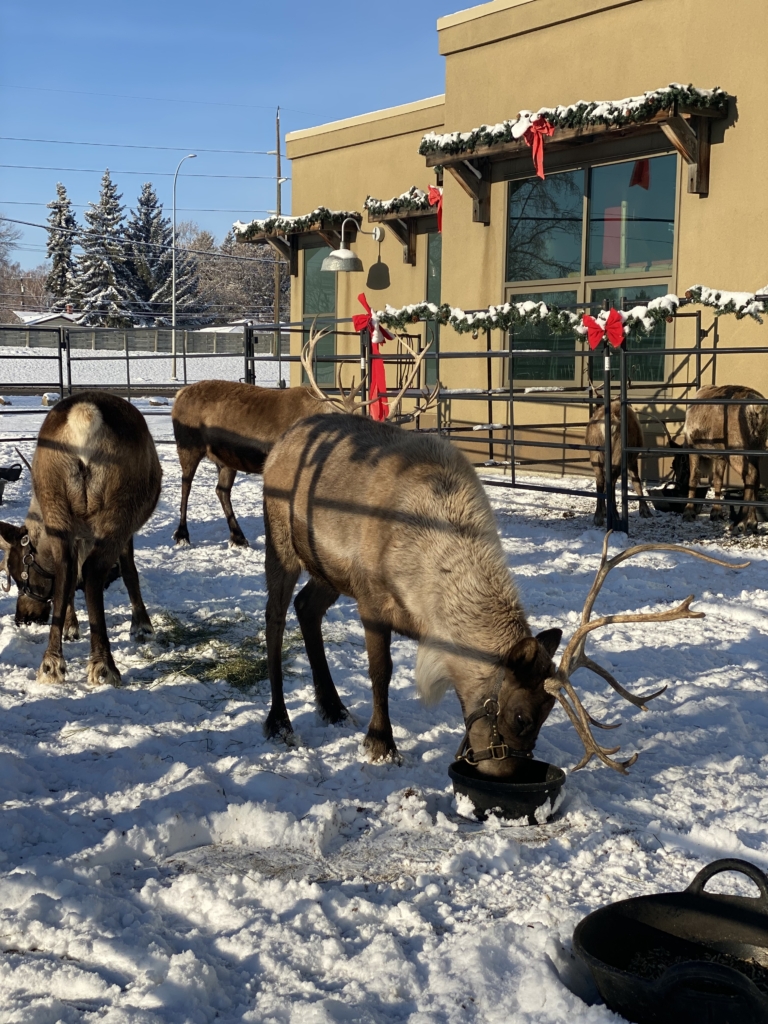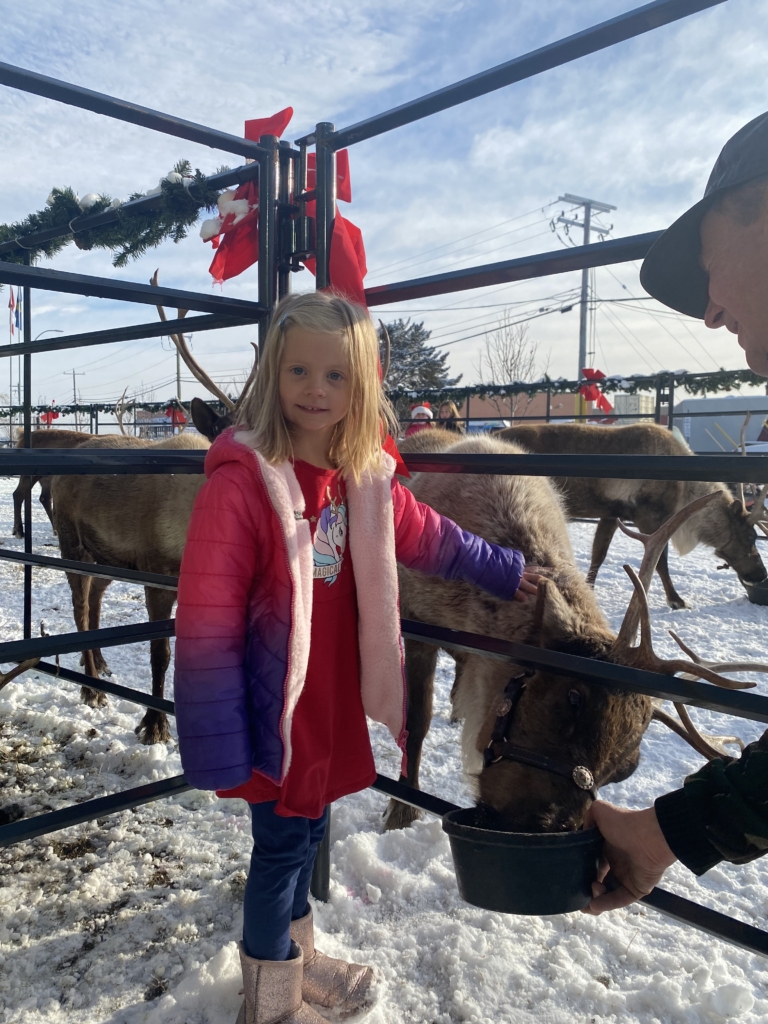 Bring the whole family for a visit with a herd of reindeer at CFM South! We are lucky to have these exceptional creatures stop by all the way down from the North Pole! This event is free and great for all ages.
Please note: This area is not dog-friendly while the reindeer are visiting. Please ask our herder for any questions you have and to feed or pet the reindeer.