Chuck-n-Shoulder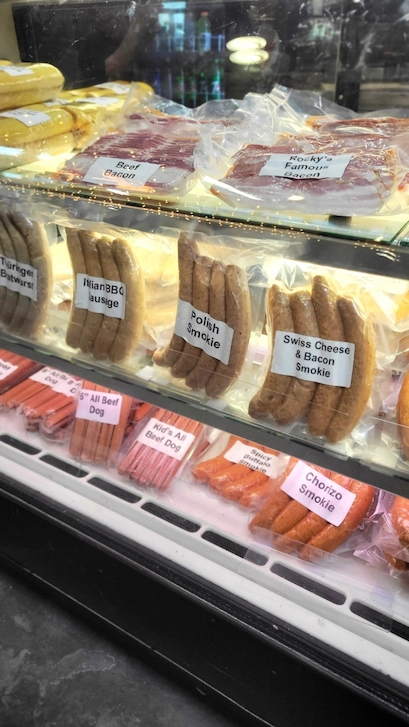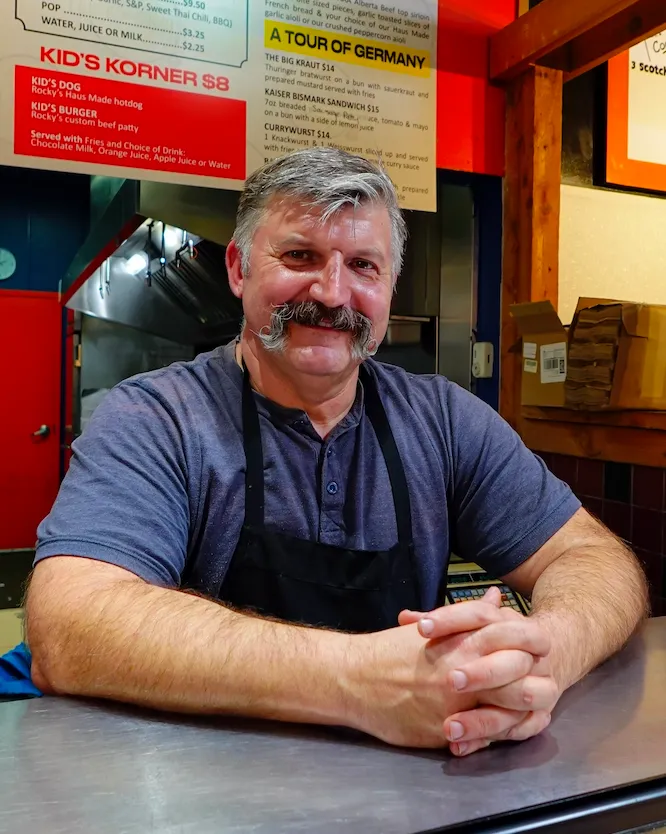 Rocky grew up in a house full of traditional German sausage making. From the time he could stand on a stool in the kitchen, he was helping his dad create exceptional flavours and fine foods. After a short stint where he thought he could handle an office job, he realized that his passion truly was creating authentic European deli meats and sausages.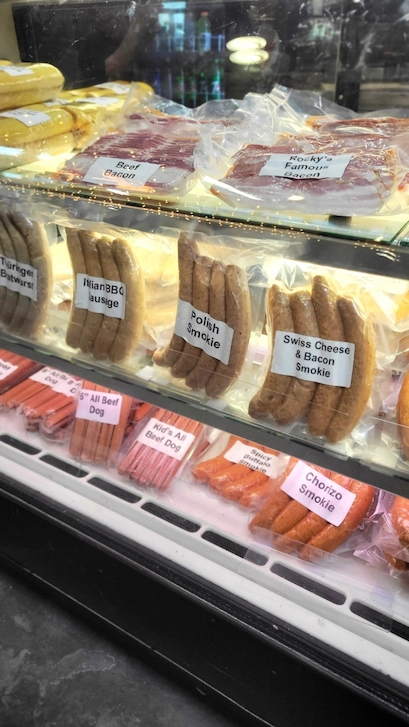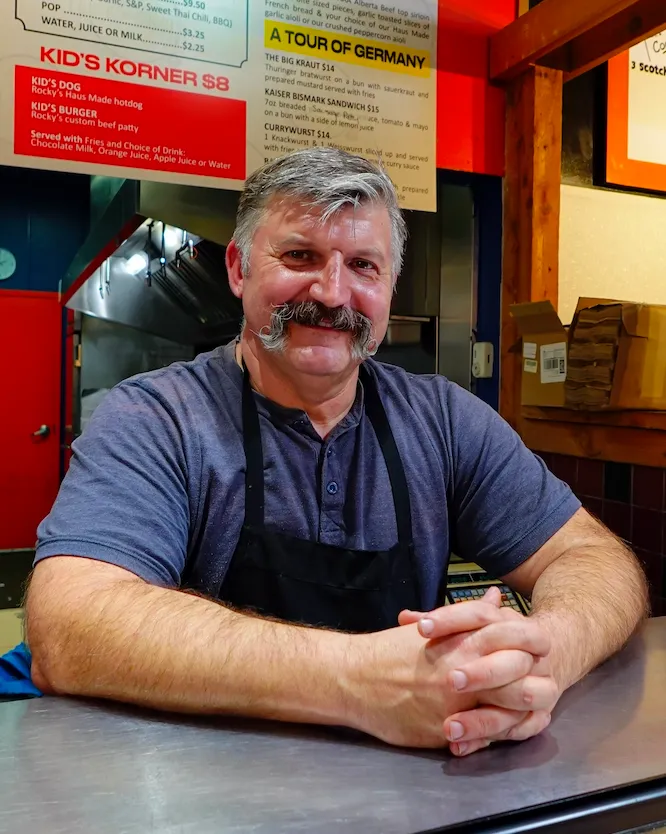 What's Available
Artisan burgers and sausages are the focus and are made from all locally sourced Calgary ingredients. From sauces, toppings, buns, and patties, everything you'll find here is made from scratch.
Burgers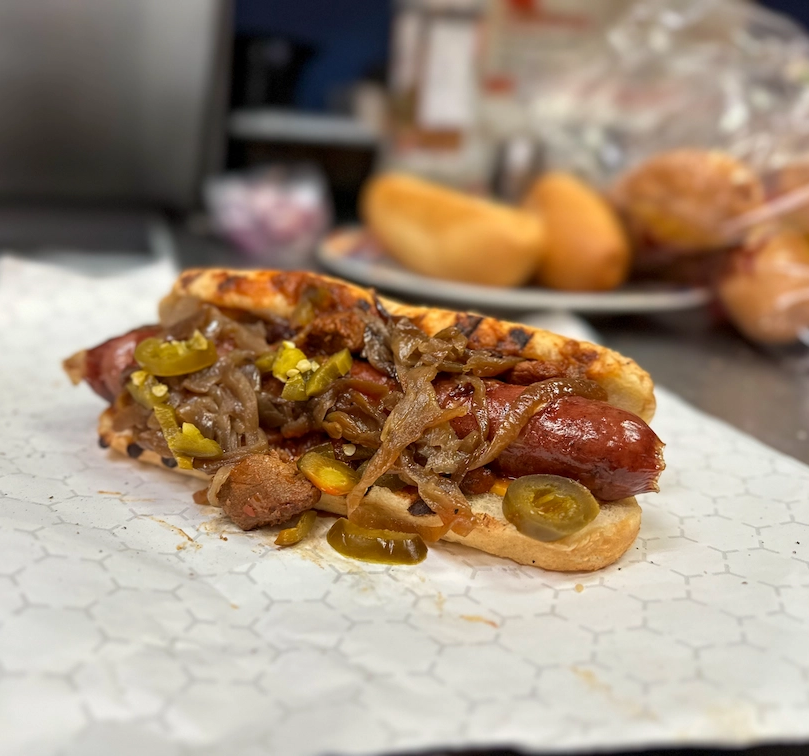 Sausages on a Bun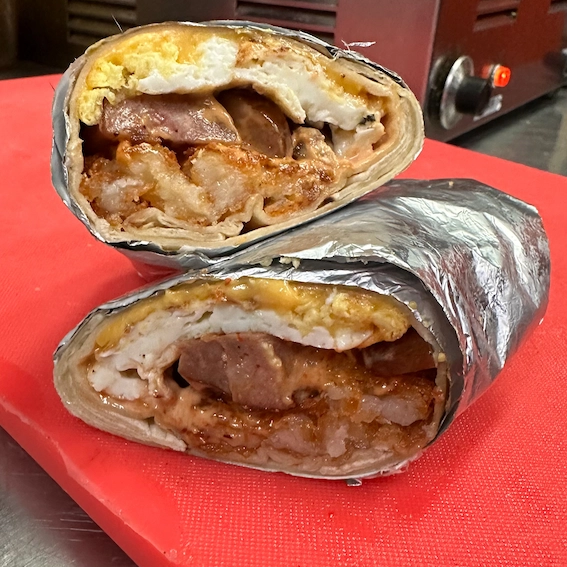 Breakfast Wraps
You gotta try this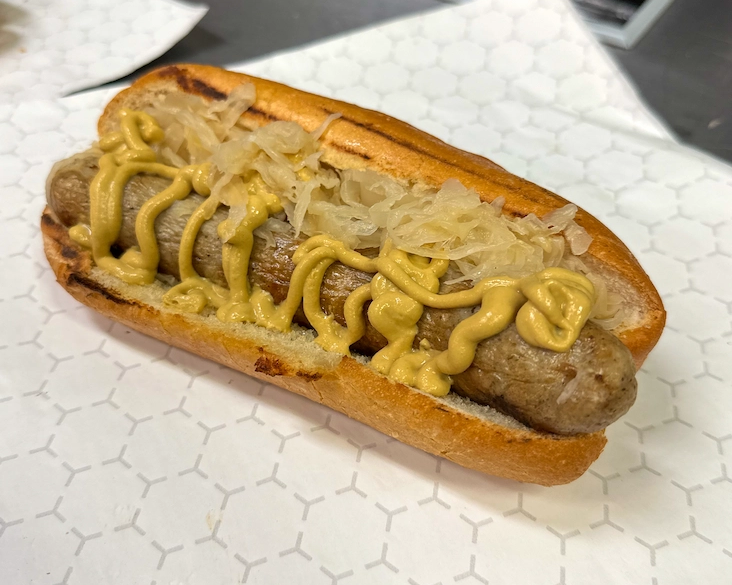 Try the Big Kraut – a traditional Thuringer bratwurst on a bun with sauerkraut and prepared mustard. A sausage packed with Bavarian flavour, made right here in Calgary!