Chuck-n-Shoulder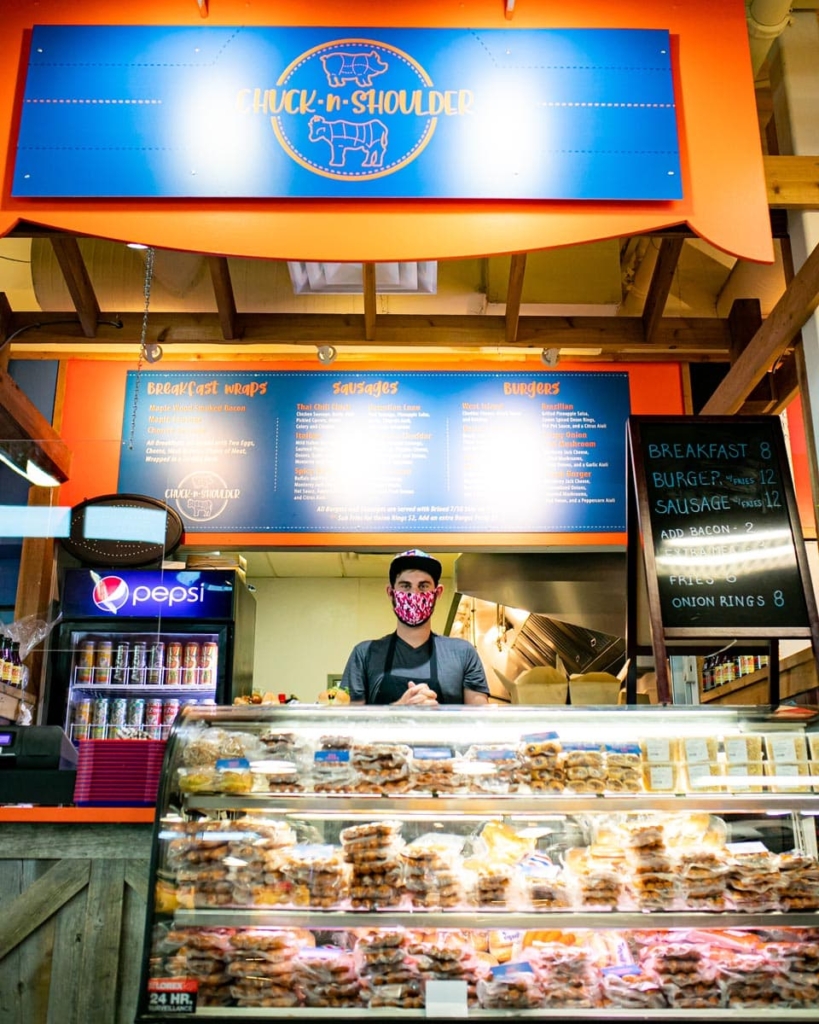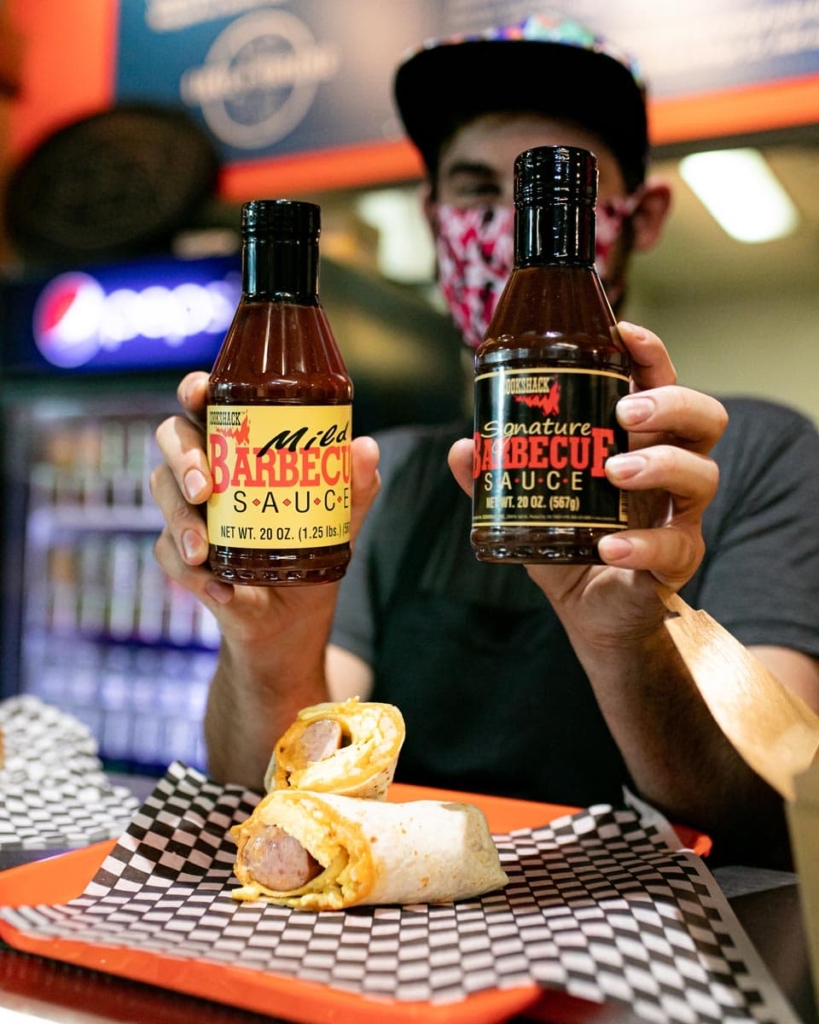 Chuck-n-Shoulder grills the most amazing burgers and sausages by working with local butchers. Choose from both beef and chicken sausages made with fresh and local ingredients.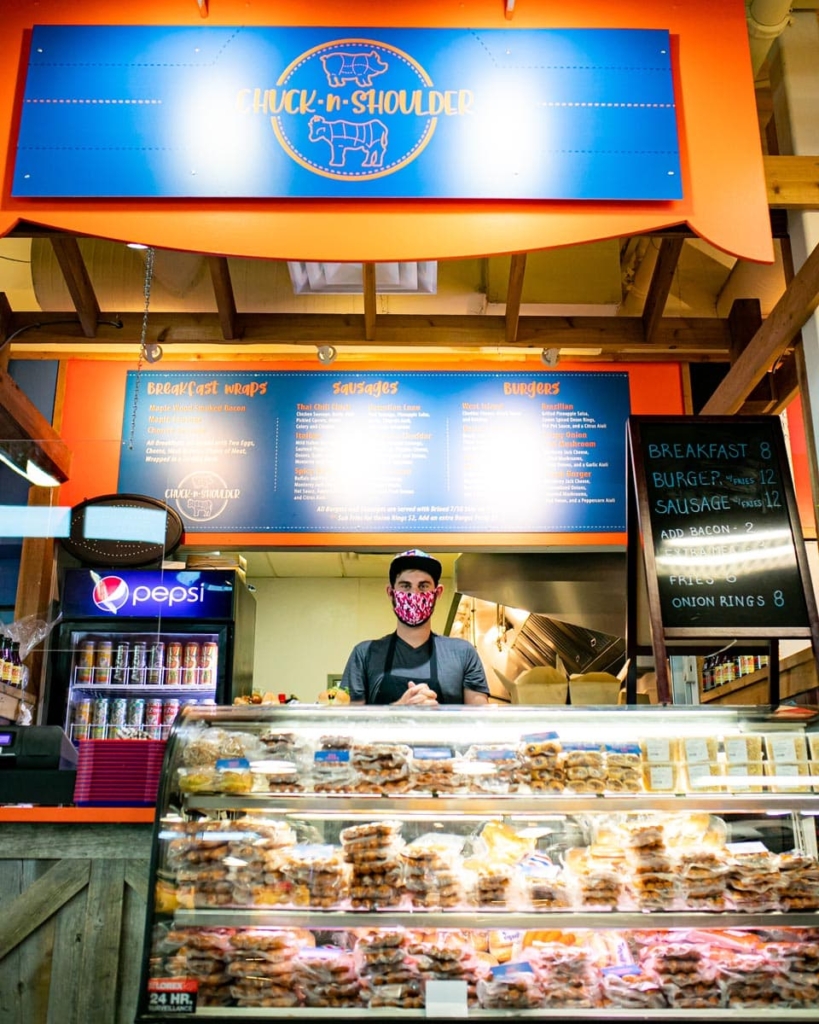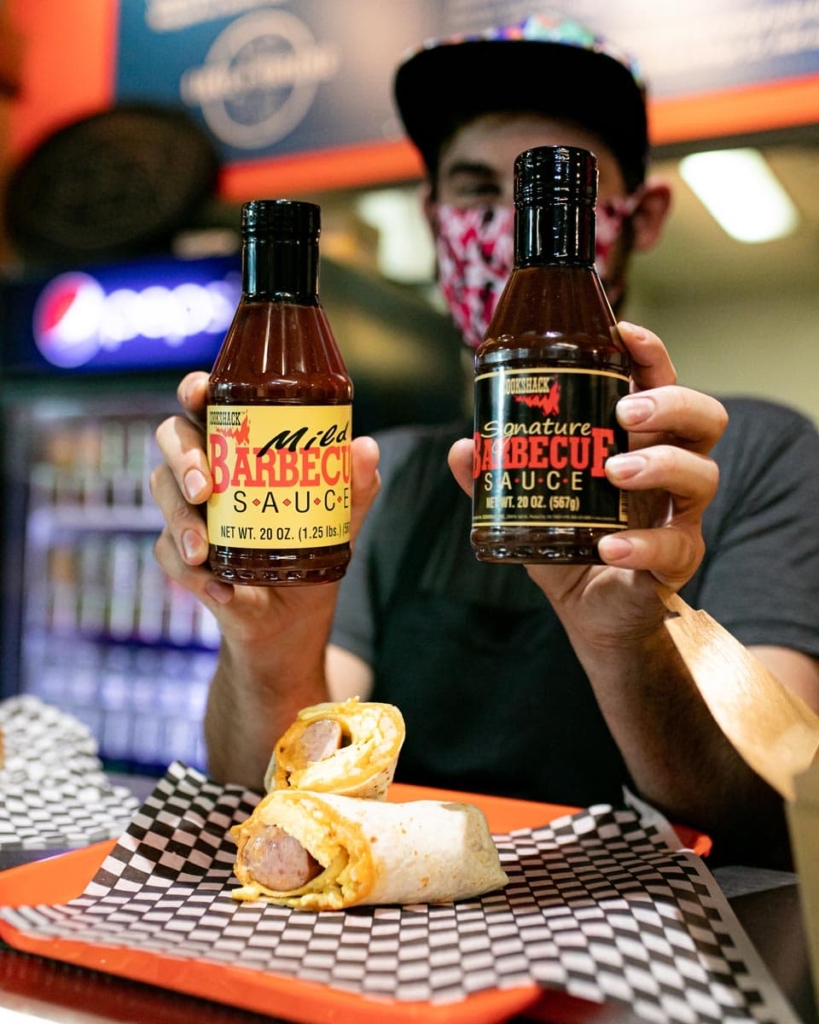 What's Available
Artisan burgers and sausages are the focus and are made from all locally sourced Calgary ingredients. From sauces, toppings, buns, and patties, everything you'll find here is made from scratch.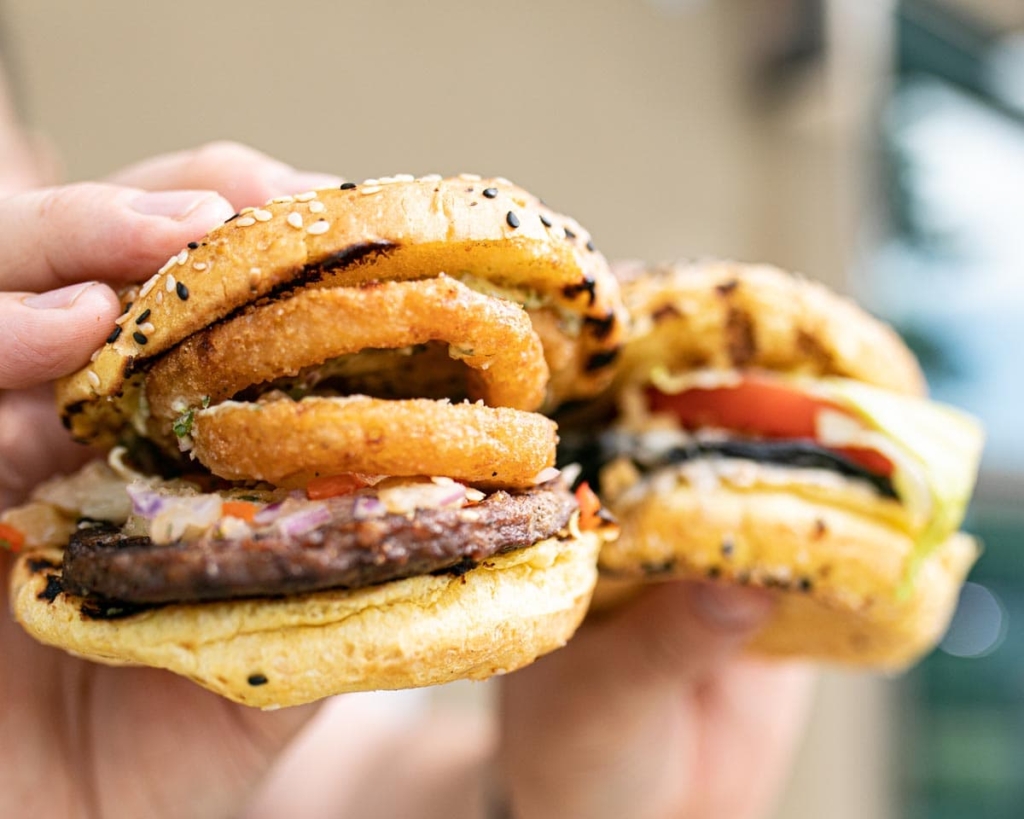 Assortment of Burgers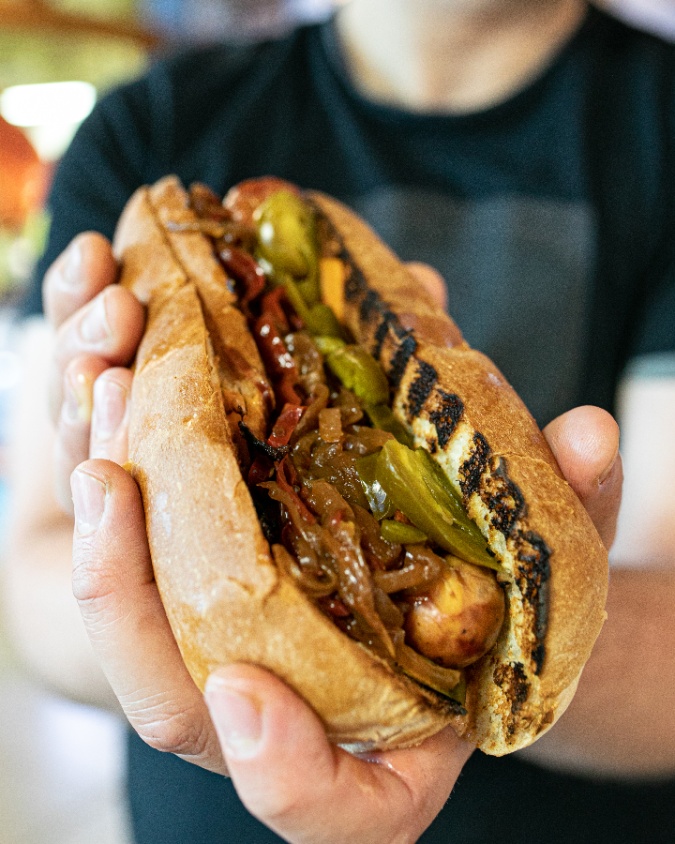 Assortment of Sausages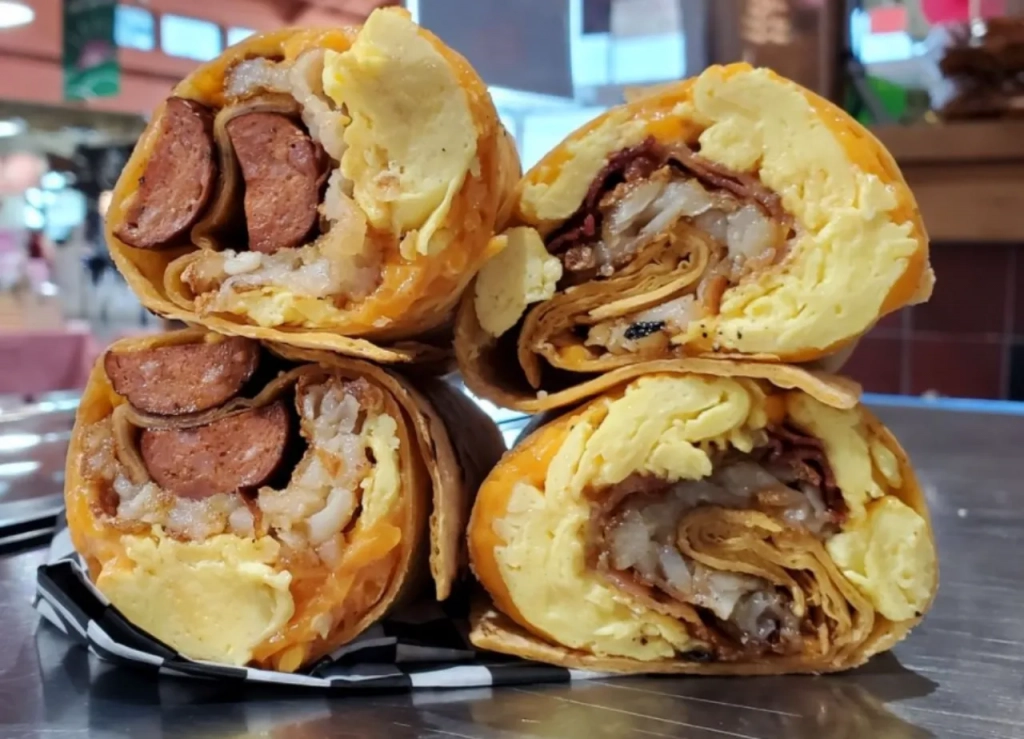 Breakfast Wraps
You gotta try this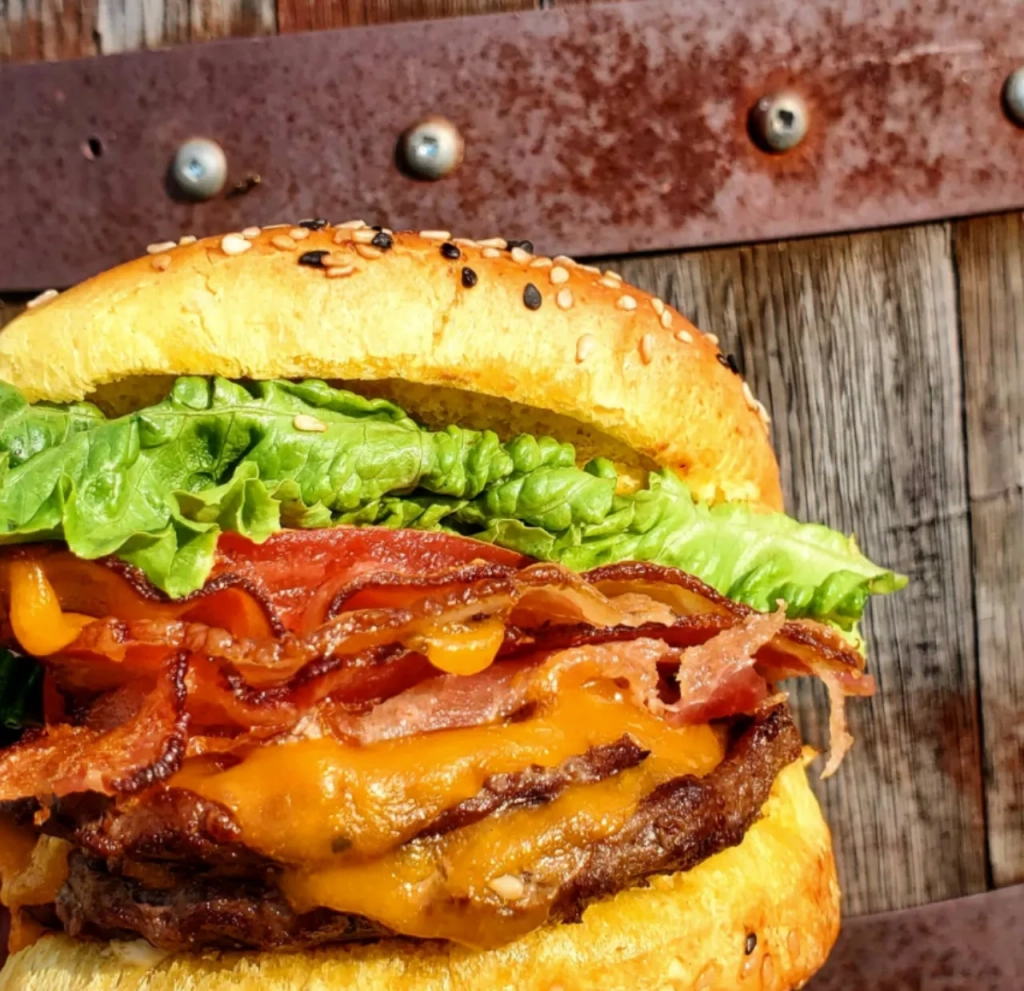 Try the Bacon and Cheddar Burger.