Simply Good Eats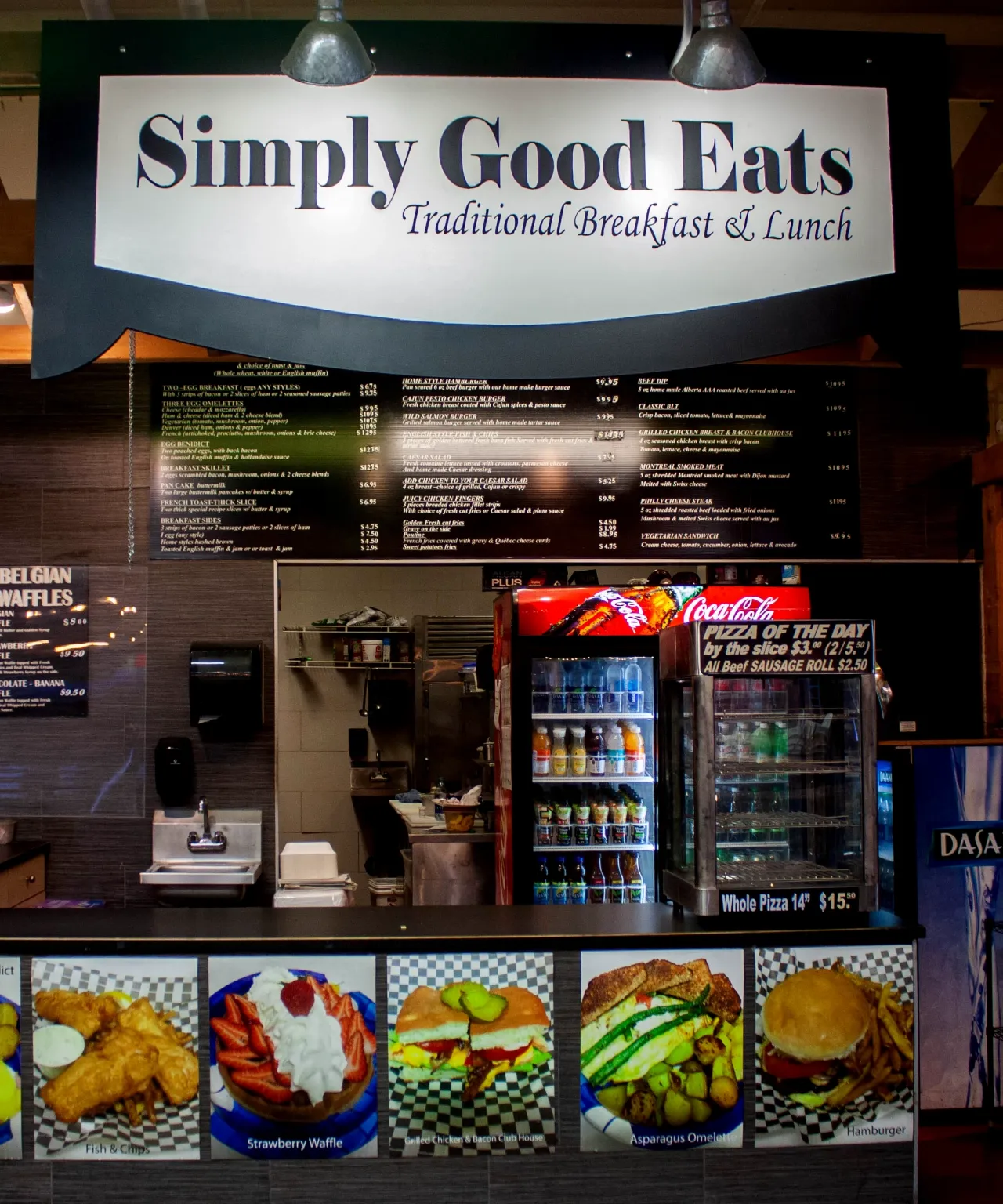 Simply Good Eats co-owners Lily and Steven bring over 25 years' experience in the restaurant industry to their space at the Calgary Farmers' Market. They bring their talents to Calgarians in the form of classic breakfast and lunch meals, served hot and delicious in the food court.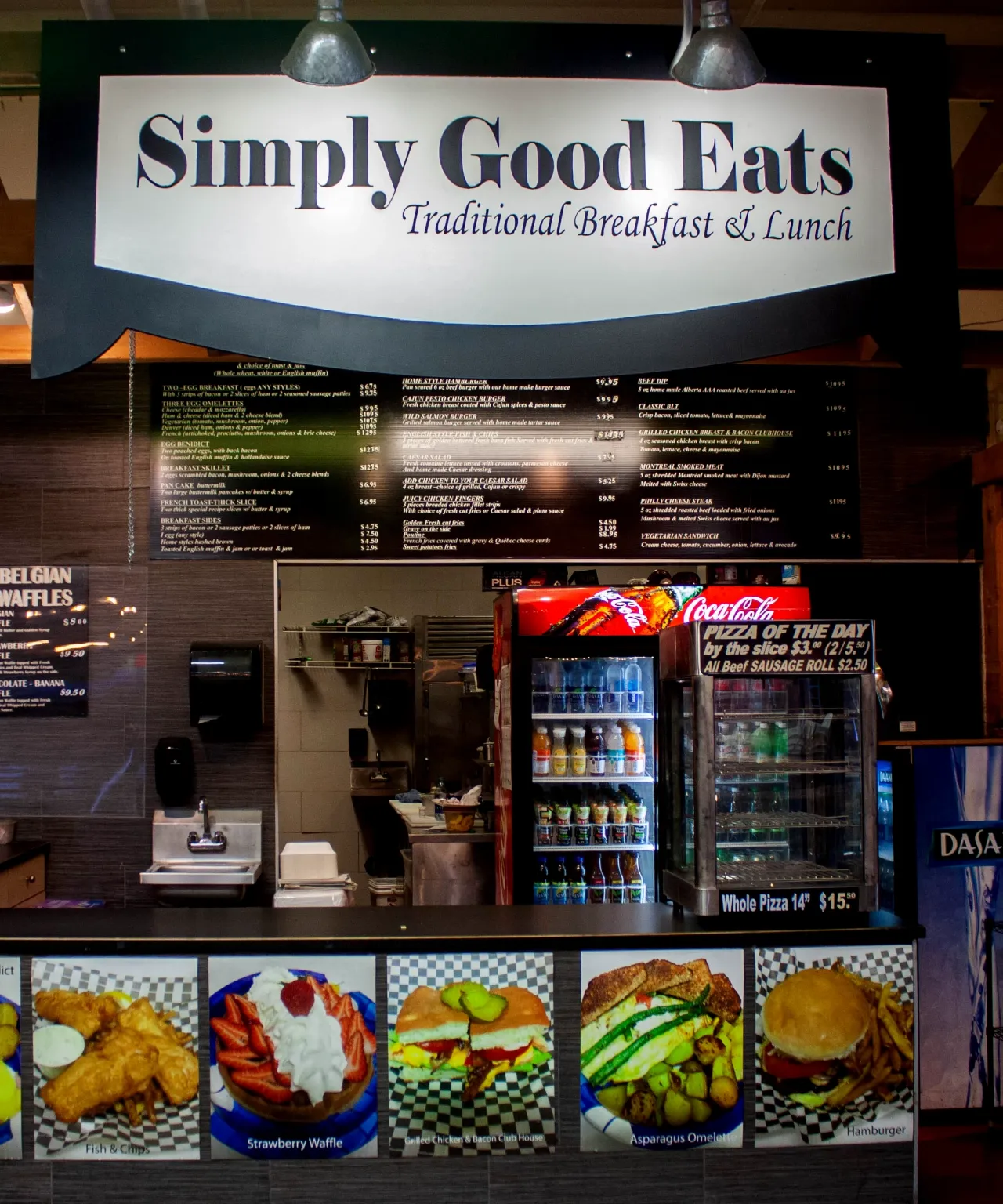 What's Available
All your favourite breakfast and lunch staples are offered by Simply Good Eats. Start your day right with Belgian waffles, nutritious omelets, fluffy pancakes, and many other classic breakfast dishes. For lunch, grab a slice of pizza, a freshly made sandwich, or a satisfying burger.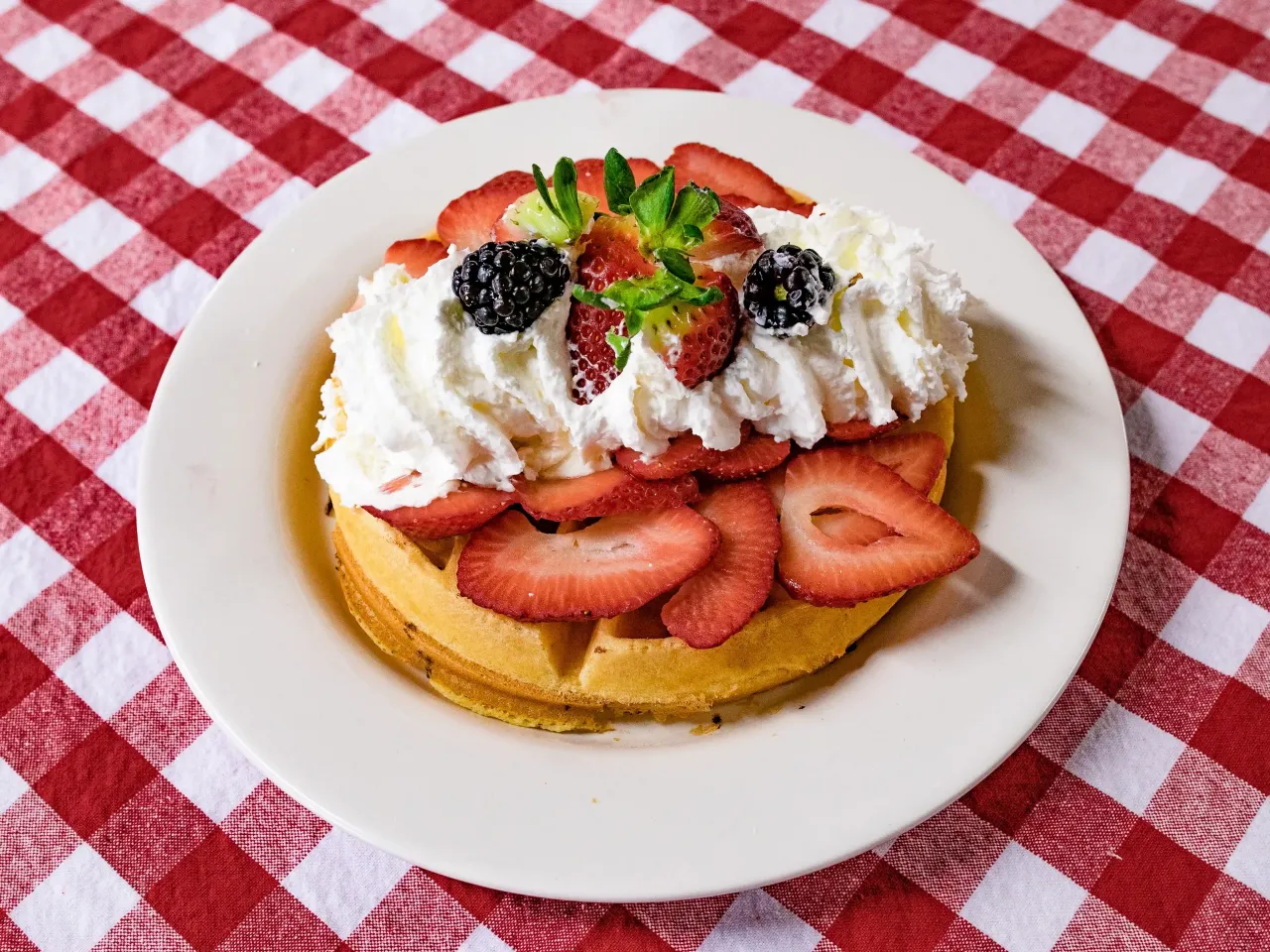 Sweet Breakfasts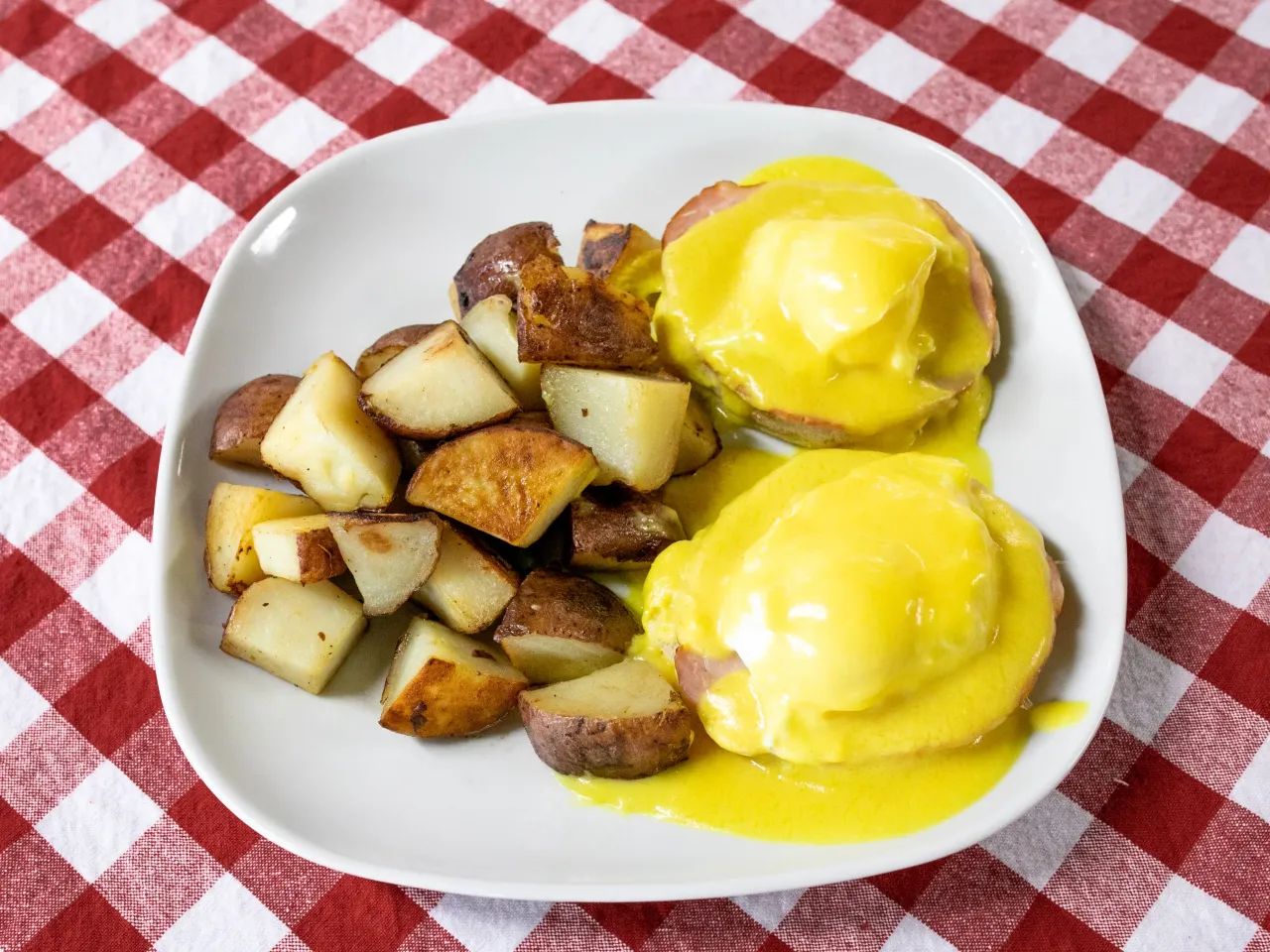 Eggs Benny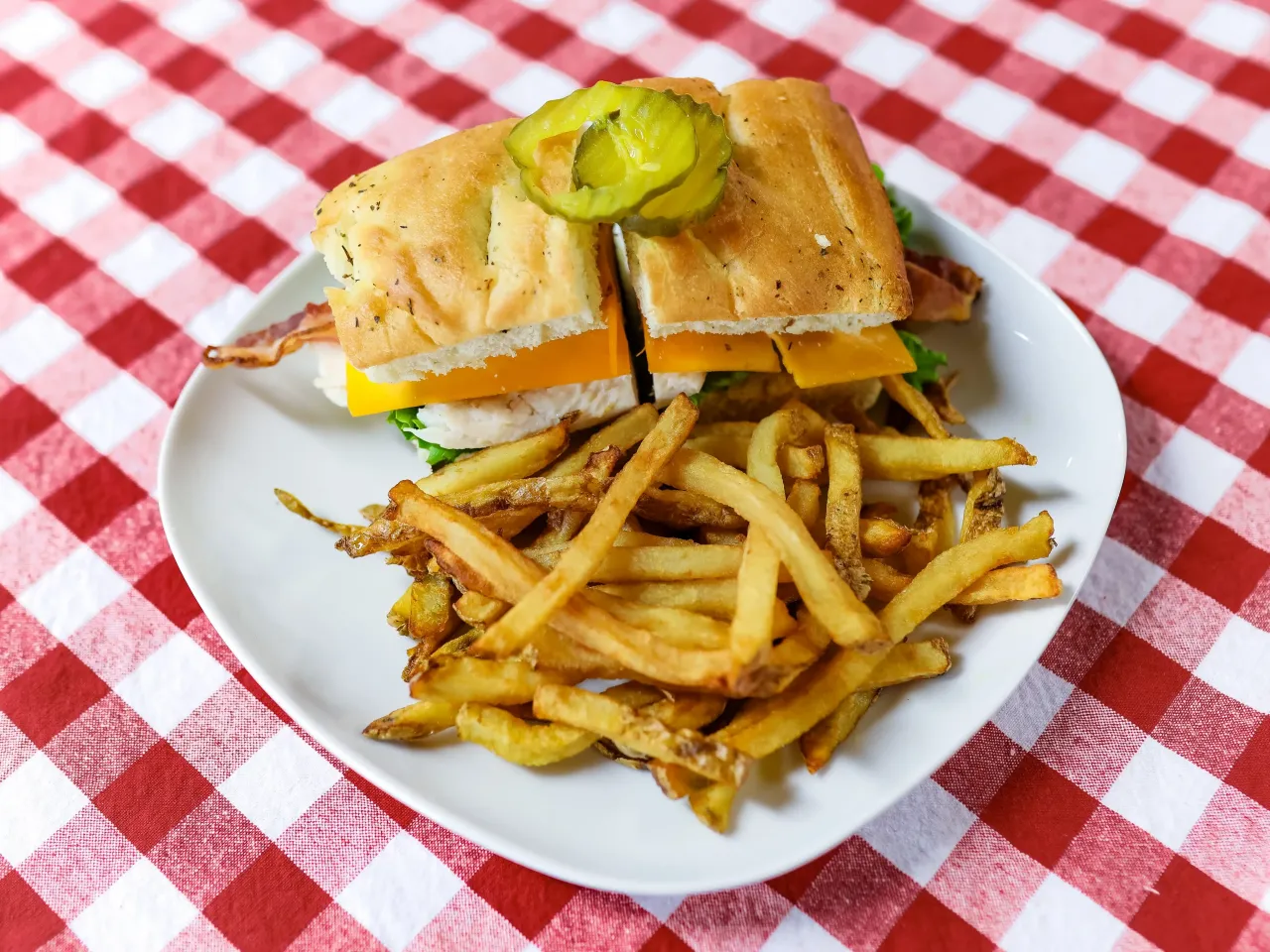 Diner Delights
You gotta try this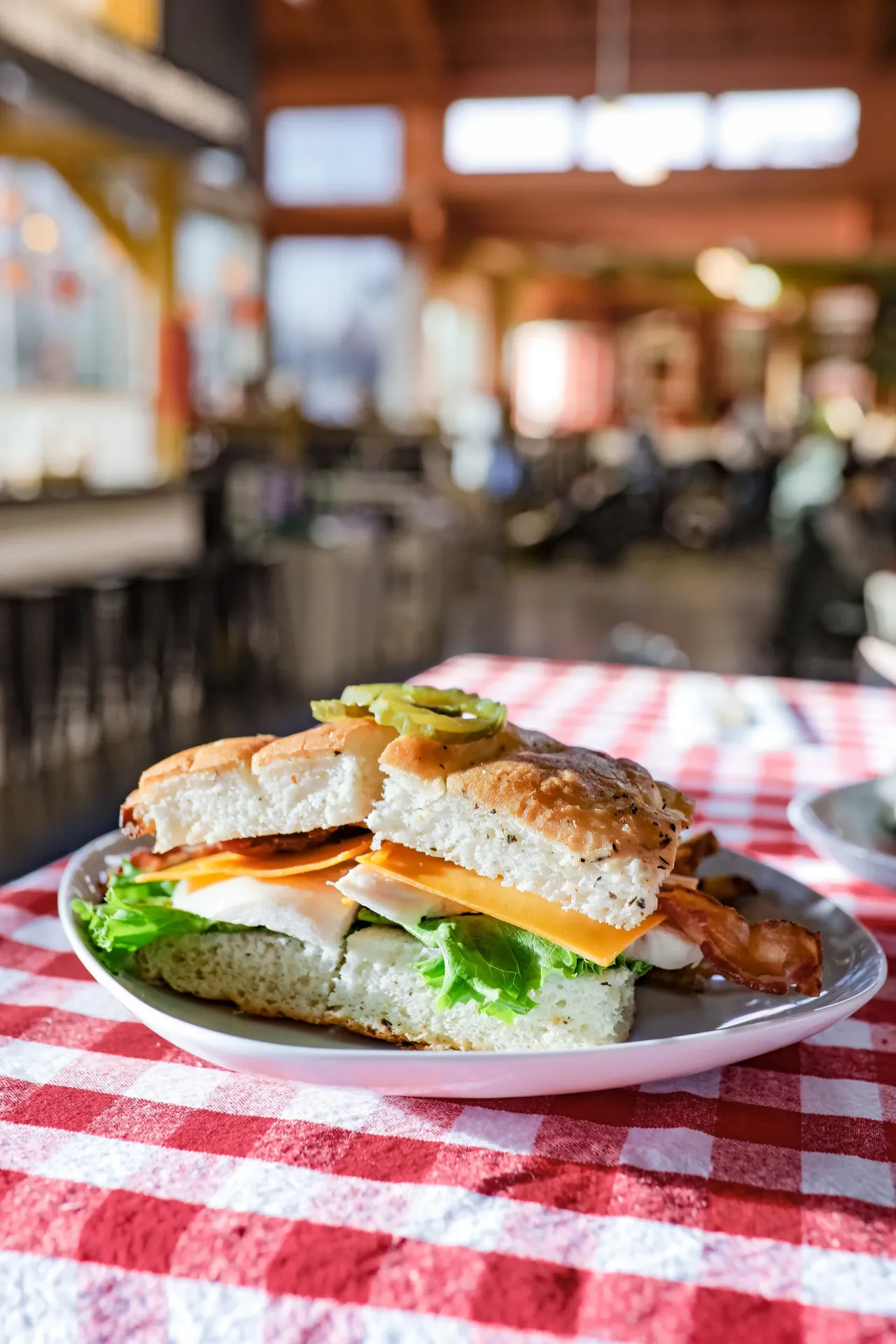 Try their sandwiches on homemade focaccia bread with a side of fresh, hand-cut fries.