Two Two's Fish and Chips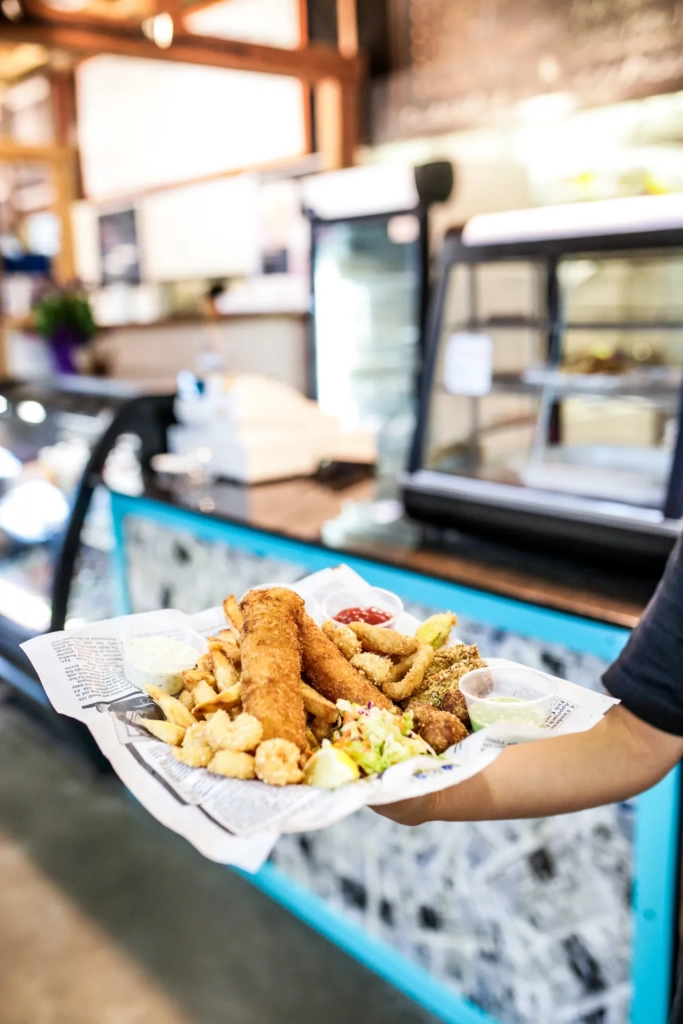 Two Two's Fish and Chips are on a mission to provide the most delicious, crispiest fish and chips in Calgary. Their original recipe involved rolling their battered fish in breadcrumbs before deep frying—making them crispier than ever. They always use wild, north Atlantic fish and make everything from scratch to provide you with the best quality meal.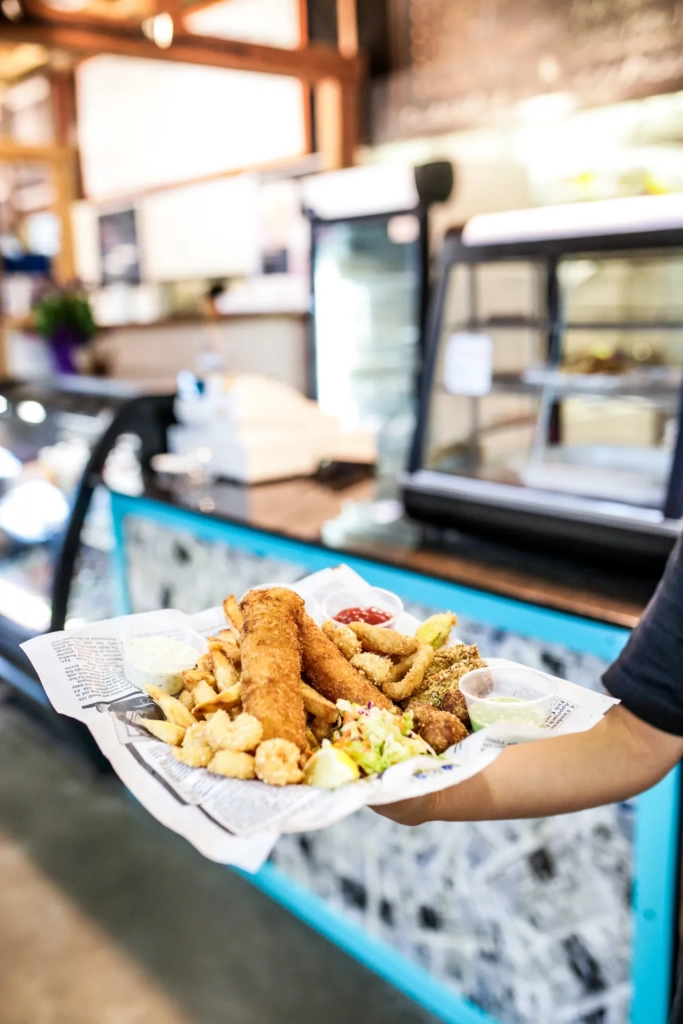 What's Available
Two Two's offers more than just excellent fish and chips. They make all their sauces from scratch using fresh herbs, and homemade pickles and onions for tartar sauce. Their remoulade sauce is a popular pairing with popcorn shrimp and crispy onion rings rolled in quinoa breadcrumbs. They offer a number of classic sides, including mushy peas, fried pickles, and coleslaw.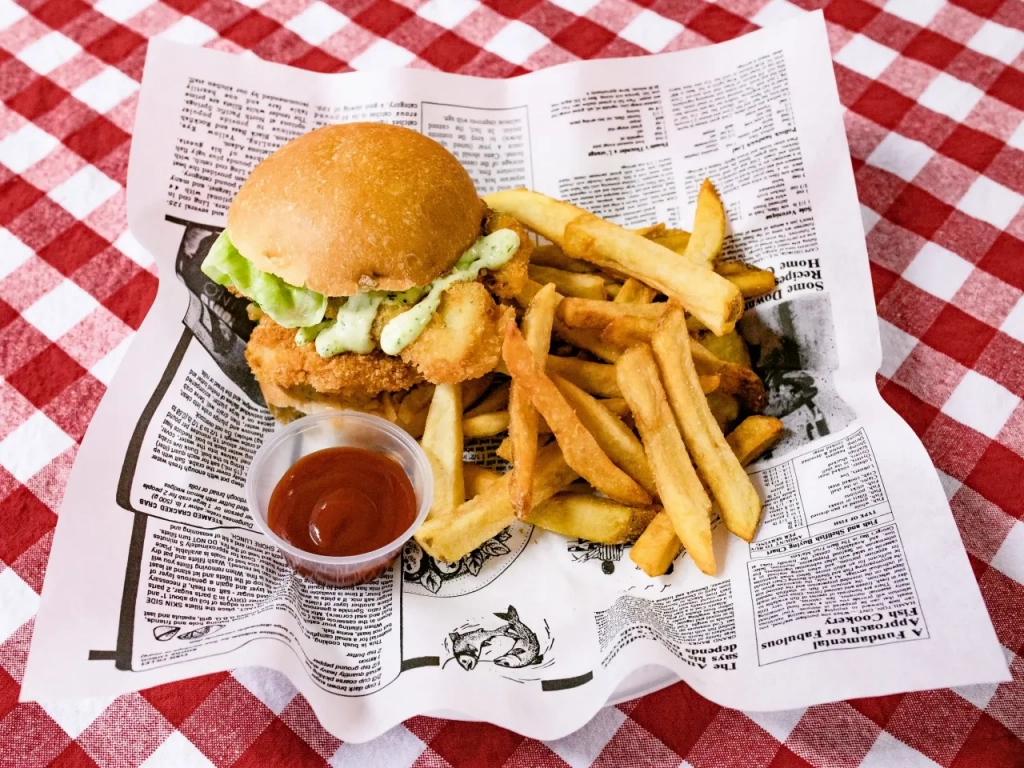 Shrimp Platter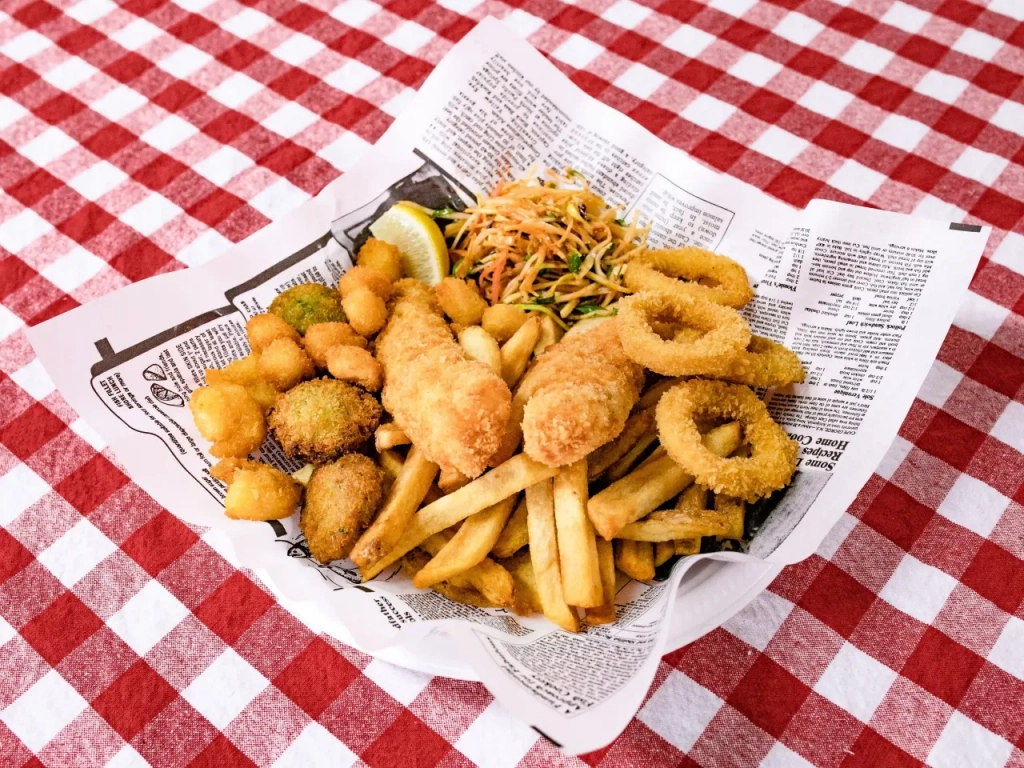 Fish and Chips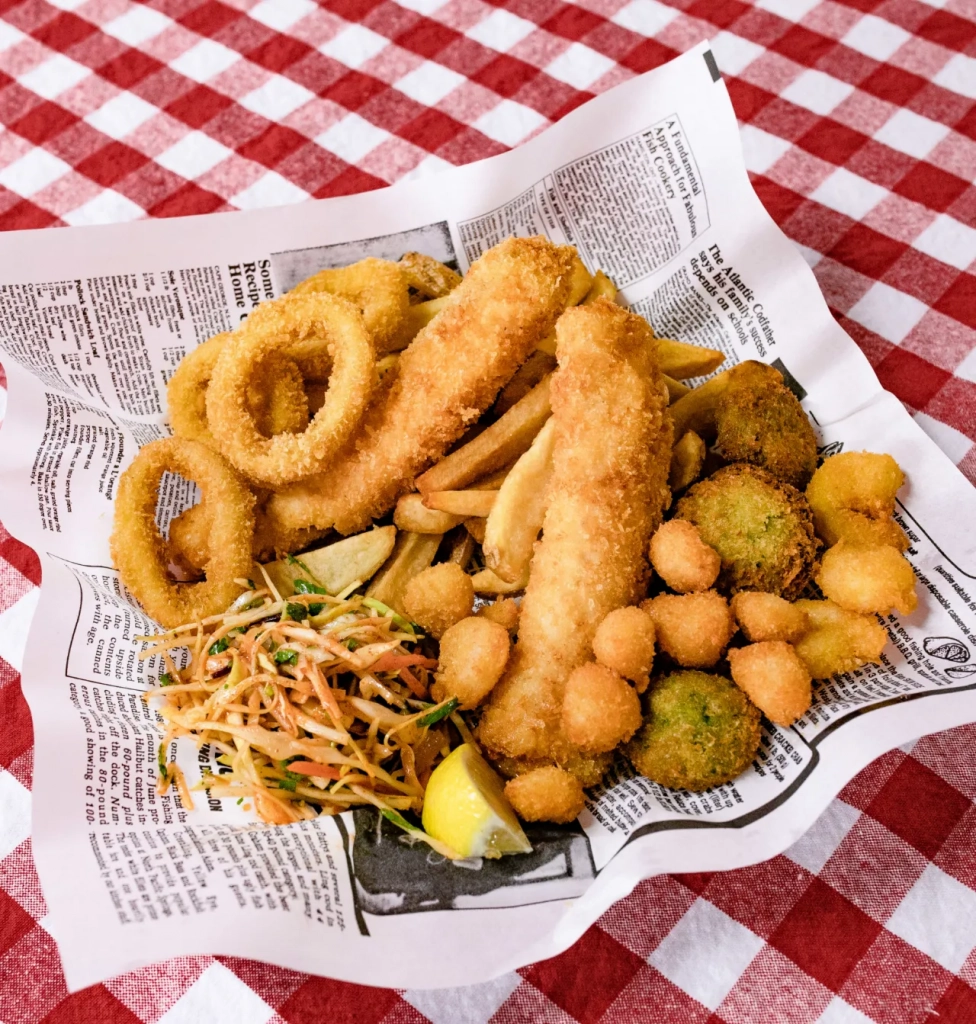 Squid Ring Platter
You gotta try this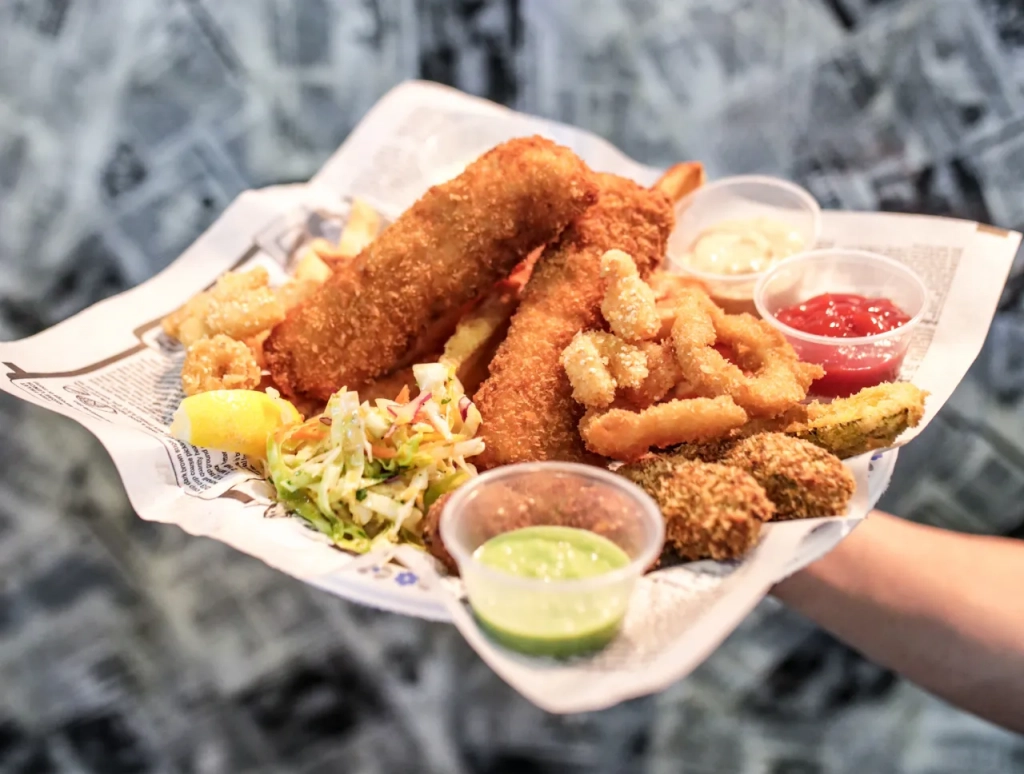 You gotta try the Seafood Platter. It comes with two pieces of haddock, calamari, seafood croquette, popcorn shrimp, fries, and salad.