2 Greek Gals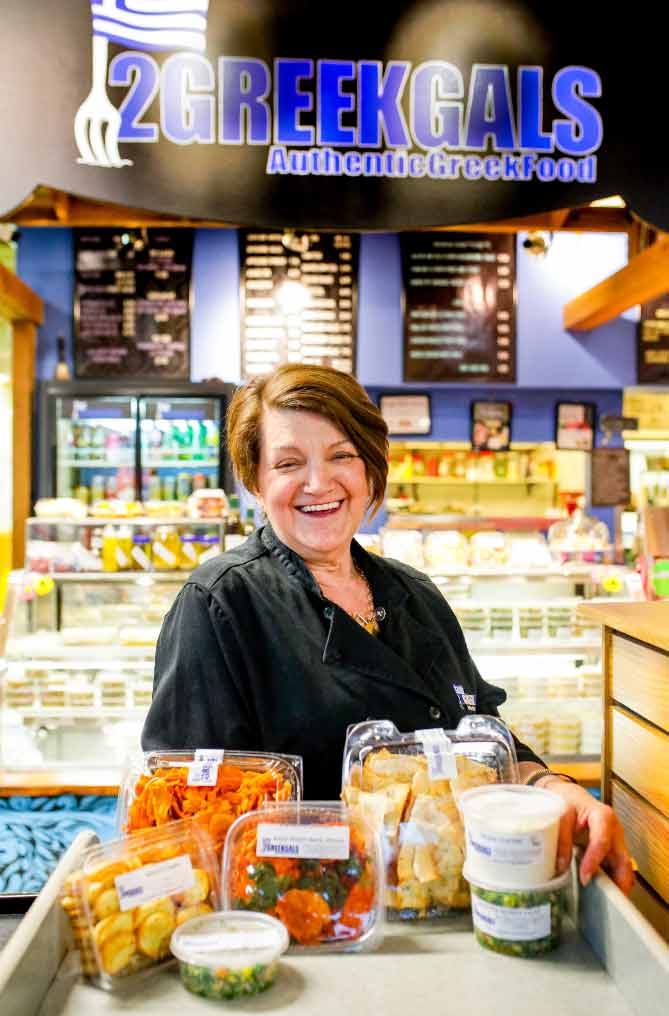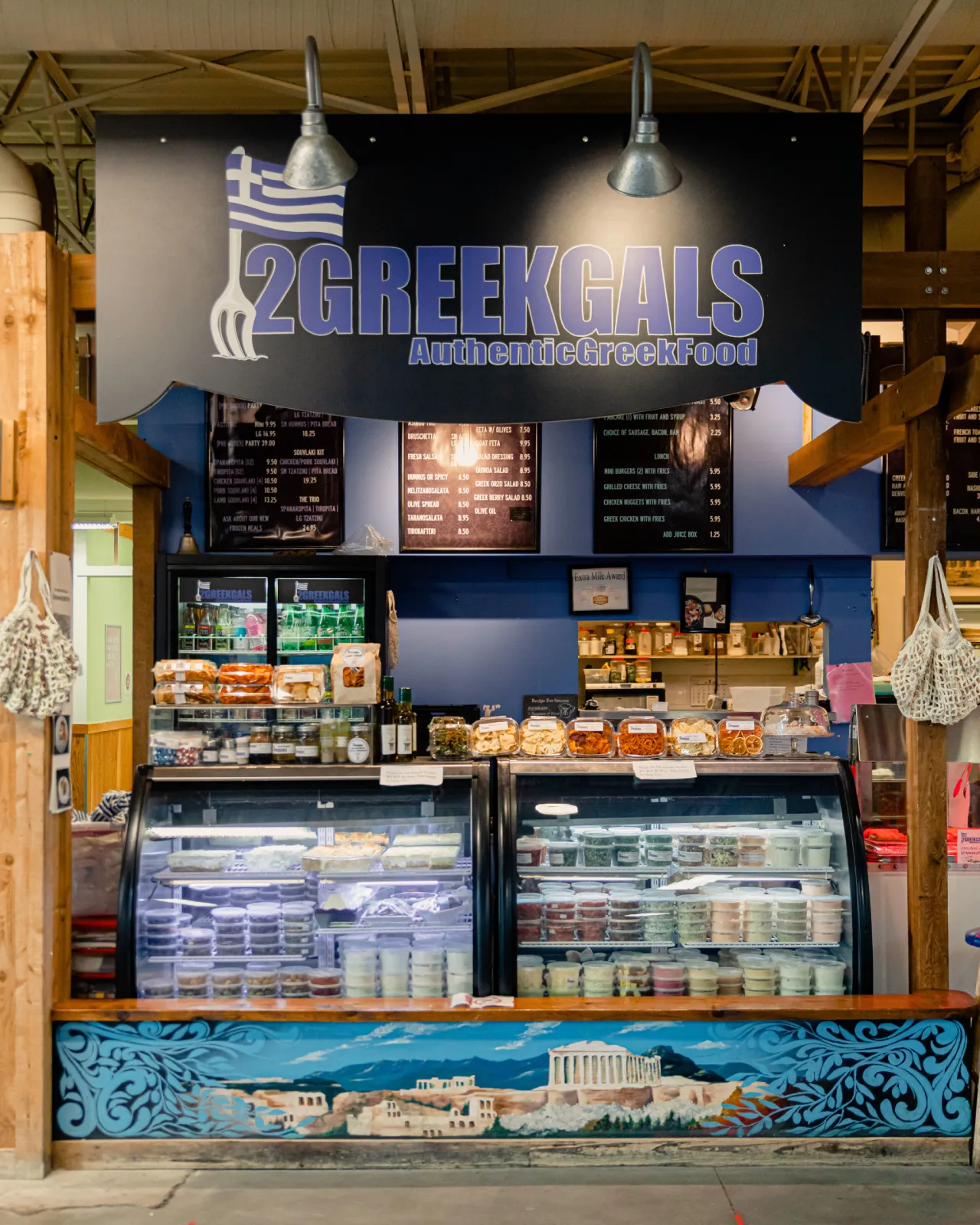 2 Greek Gals is a family business whose motto is, "Cook with your heart and you shall succeed." Started in 1997 when the owner received a diagnosis of breast cancer, the business carried on long past her recovery thanks to her passion for cooking and baking traditional Greek foods. After several years of appearing at seasonal markets, 2 Greek Gals became one of the first vendors to join the newly opened Calgary Farmers' Market in 2002 and has been operating here ever since.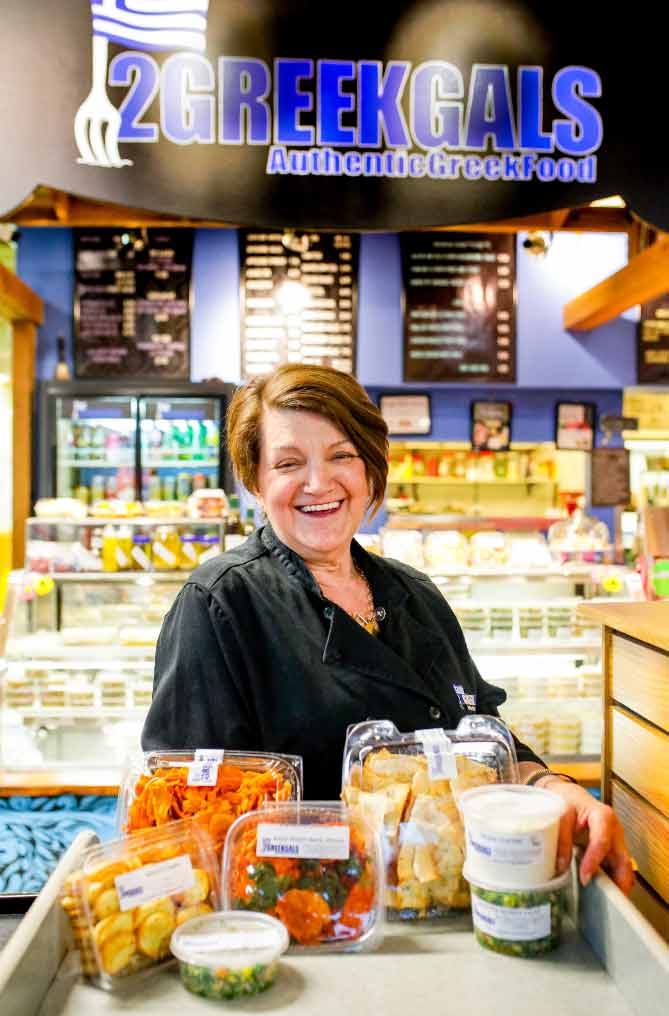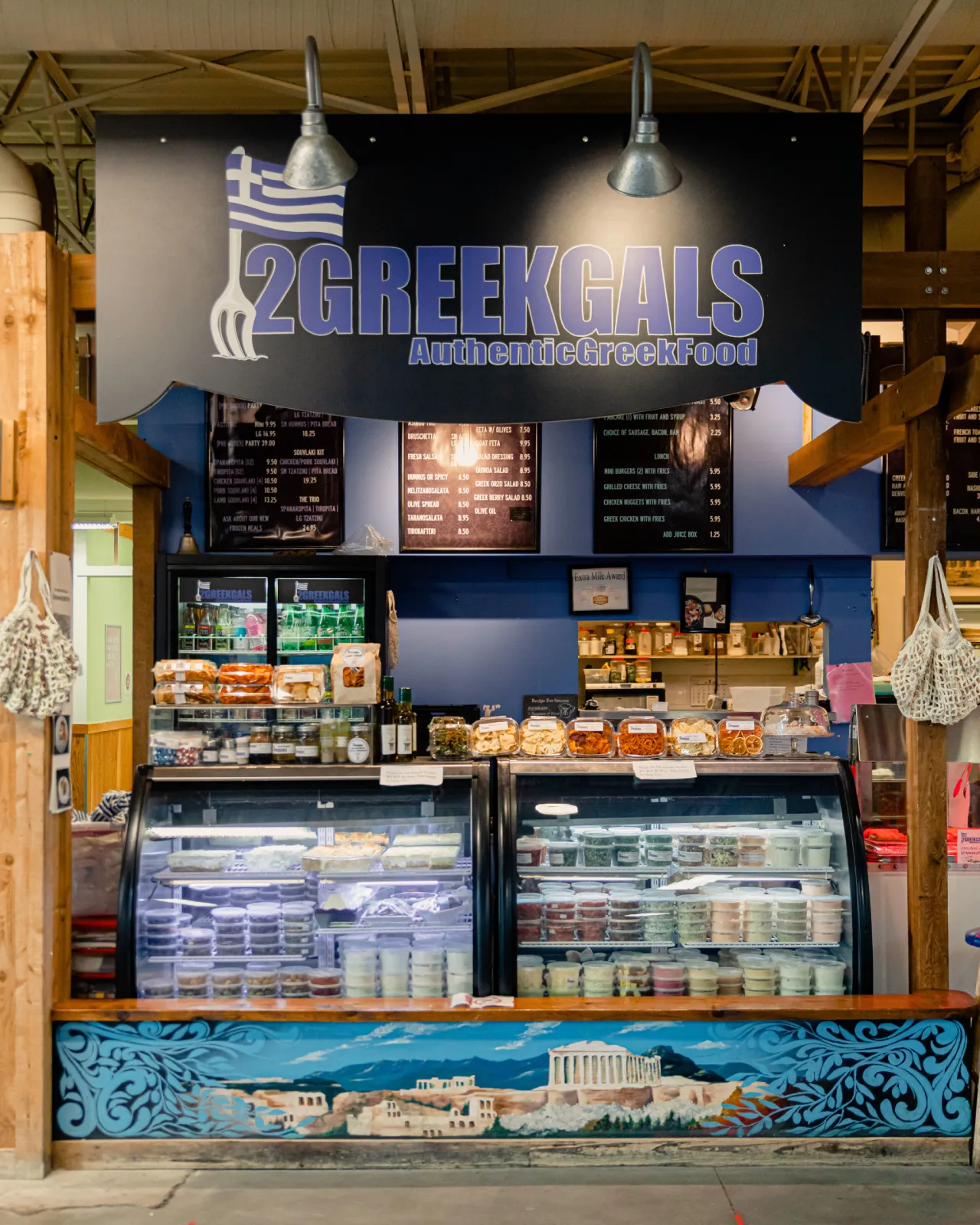 what's available?
Discover a range of delicious Greek offerings, including hot meals to stay or to go. You'll also find over 20 dips and Greek-style snacks—including vegan options. Their freezer is well stocked with a wide selection of frozen meals and appetizers including moussaka, pastitsio, souvlaki skewers, Greek meatballs, spanakopita, and more. Plus, treat yourself to sweet baked goods like baklava, galaktobouriko, eck meck, and Greek cheesecake.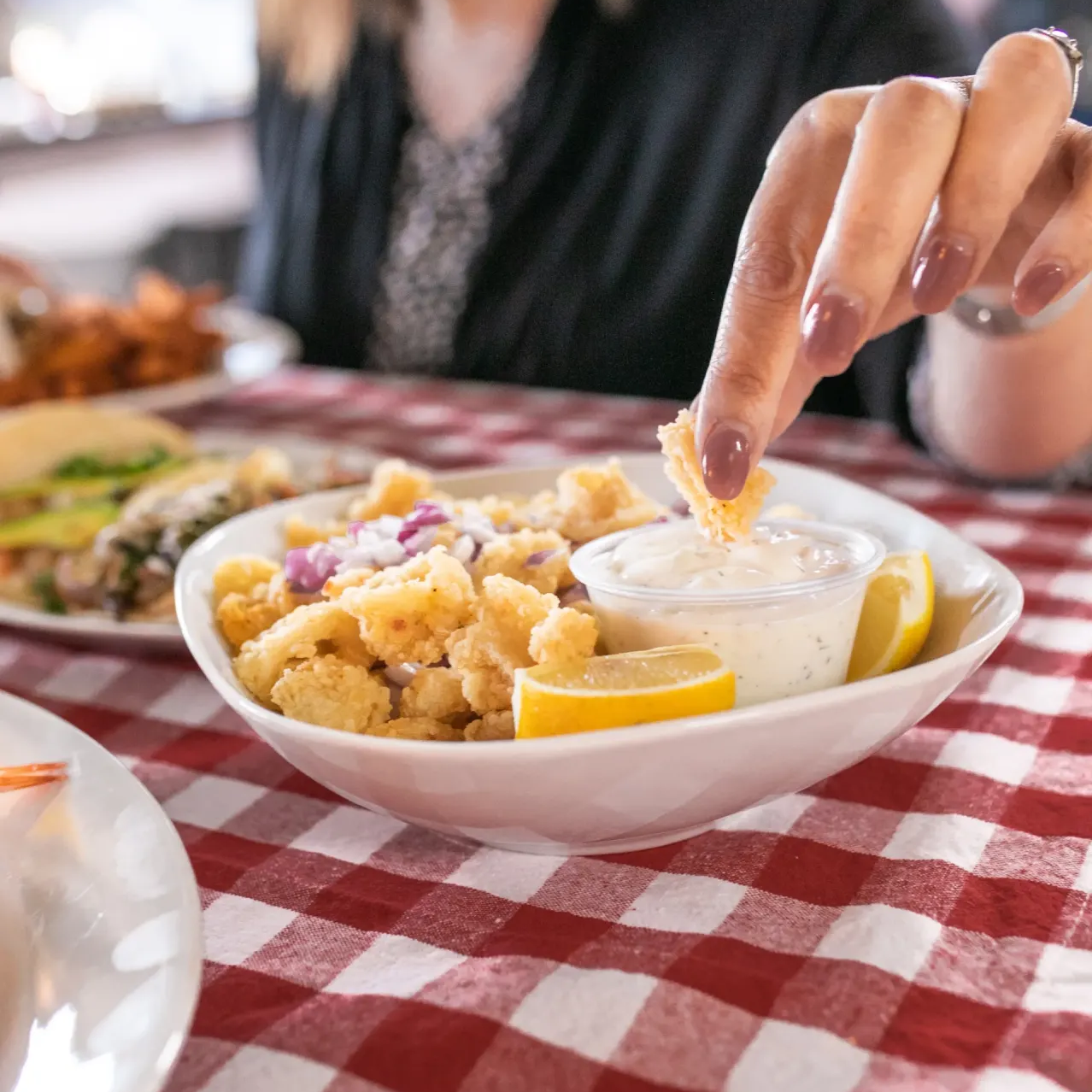 Calamari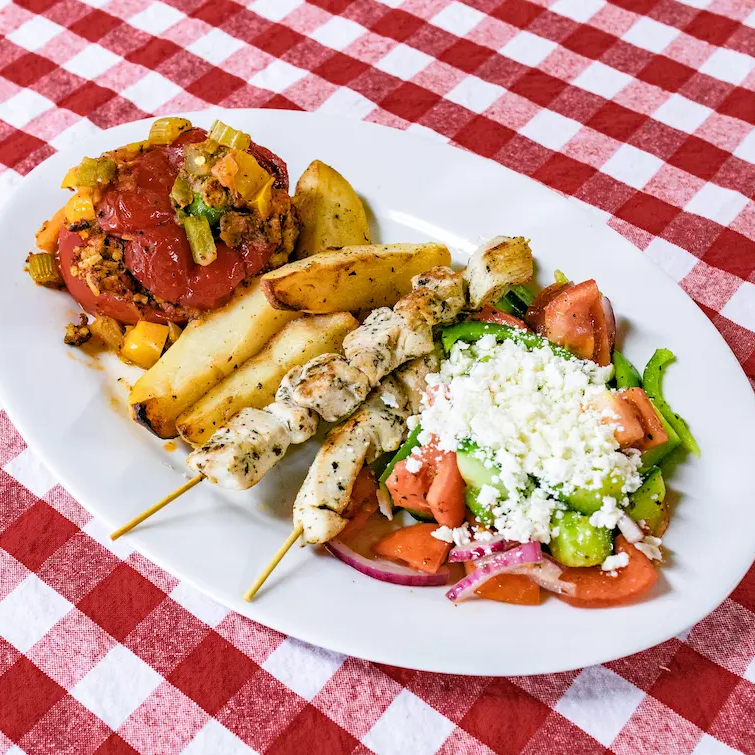 Chicken Souvlaki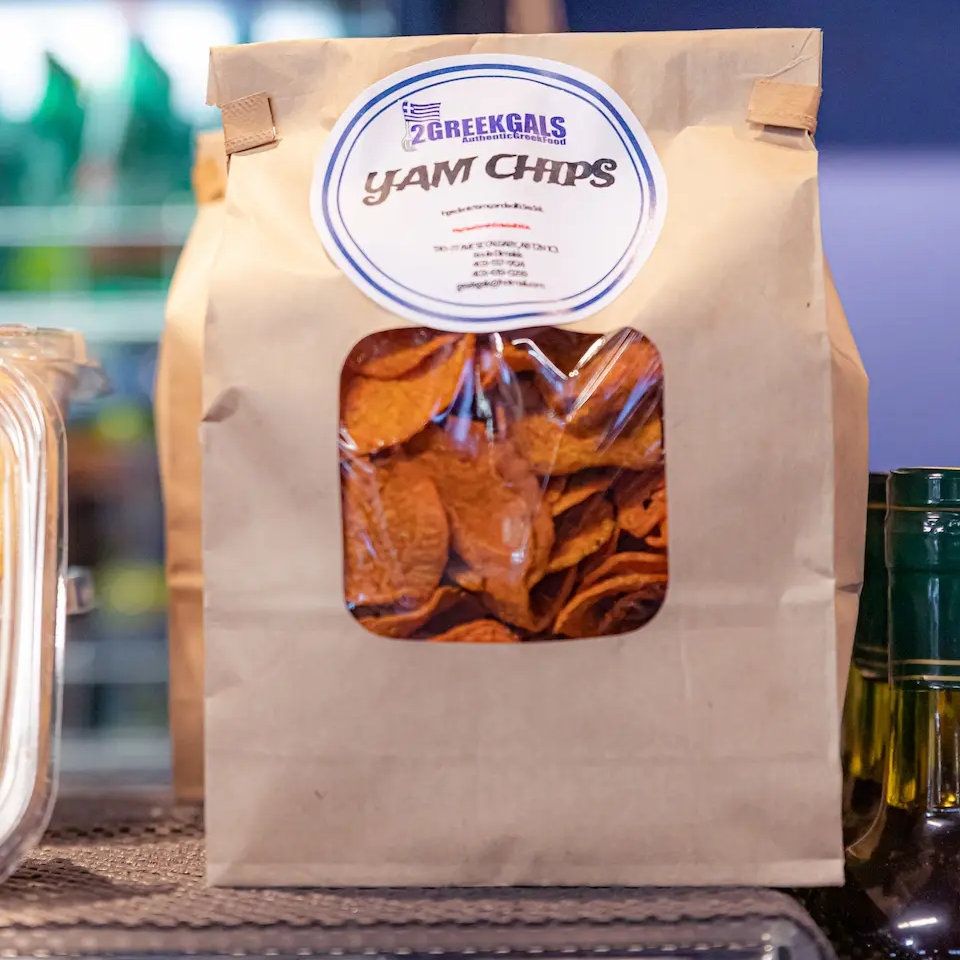 Fruit and Vegetable Chips
you gotta try this.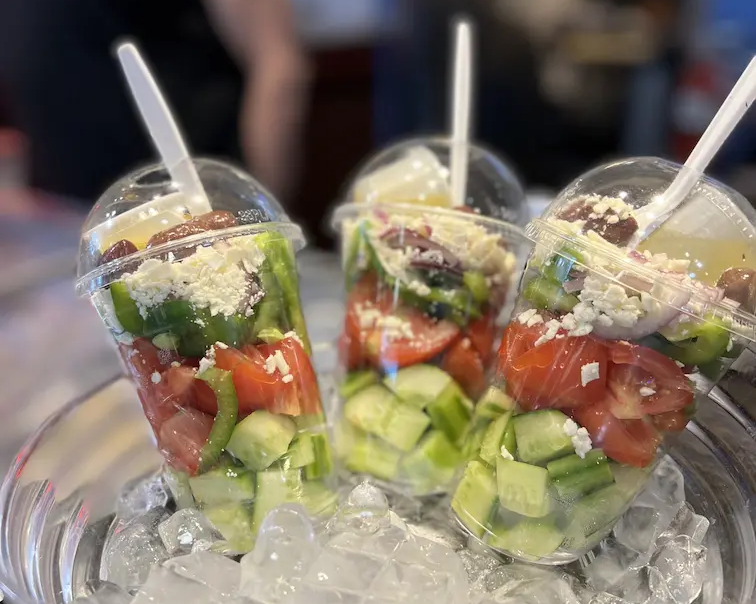 Take the perfect Greek salad on the go with these salad cups, stacked with feta, cucumber, tomatoes, peppers, and onions.