D'Alpaca Peru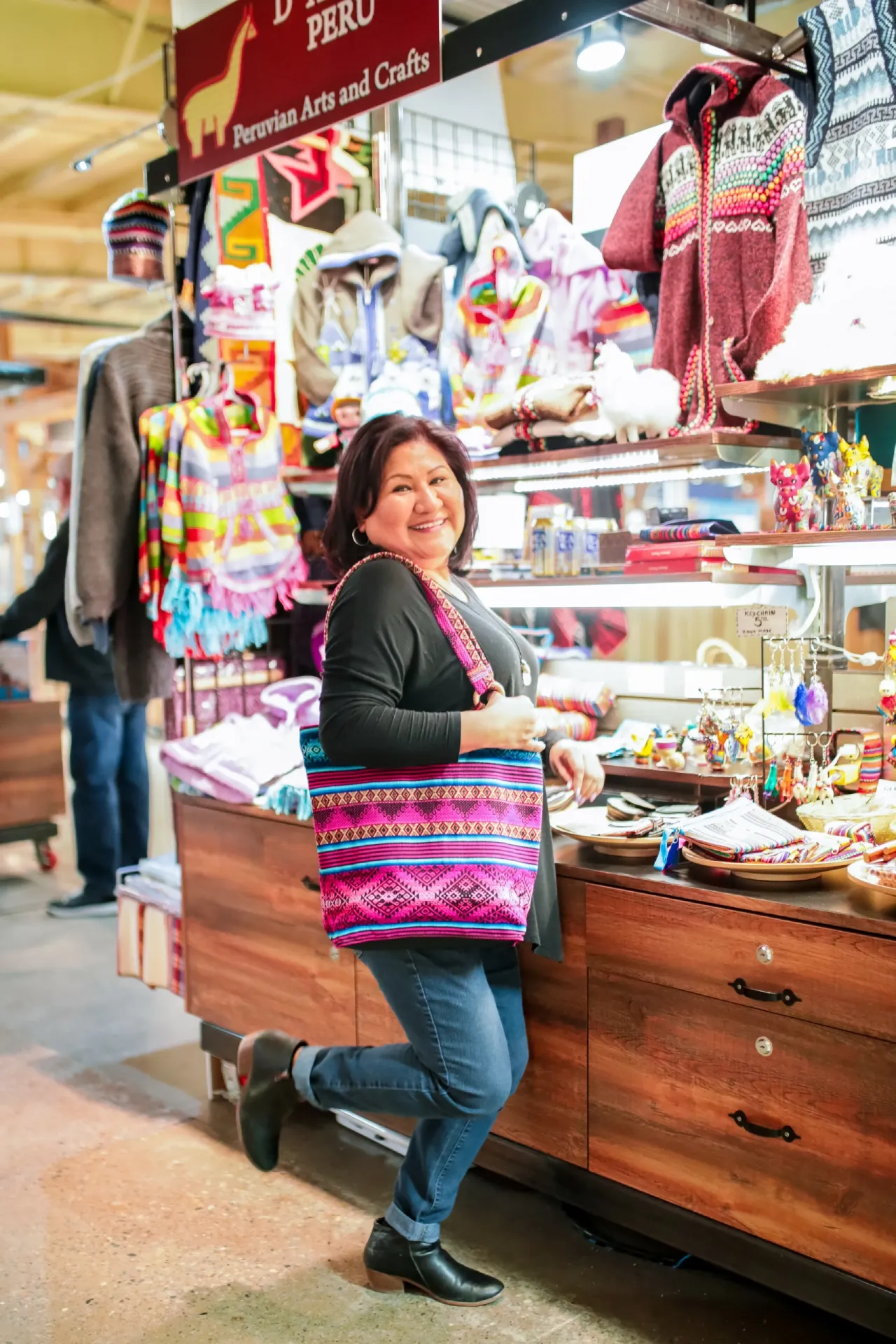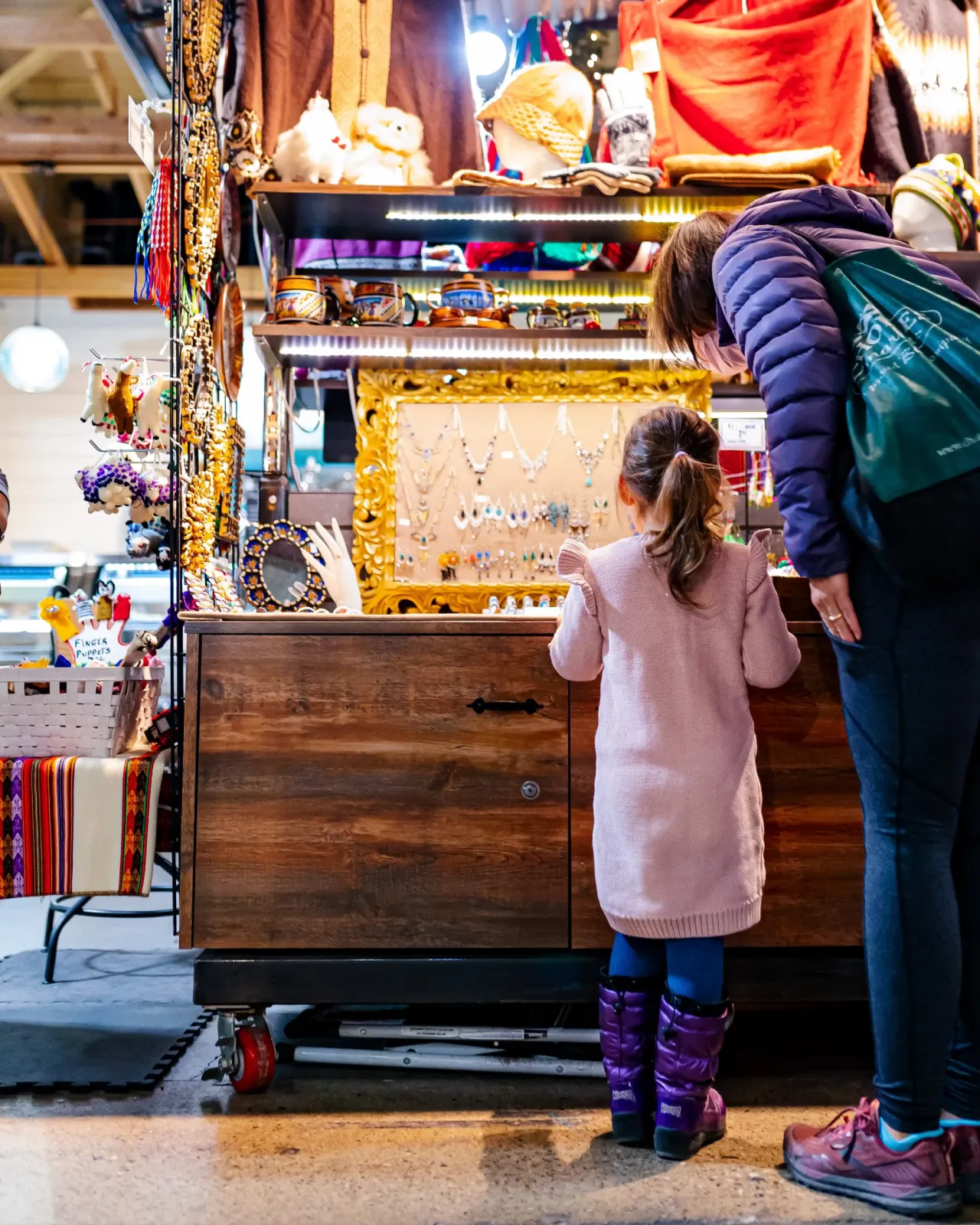 D'Alpaca Peru offers a unique experience at the Market, curating authentic Peruvian crafts and alpaca wool products for Calgarians for over 35 years. Carla's vibrant booth is a must-stop for Market kids. PSA: their alpaca wool clothing is all hypoallergenic, so even people who are allergic to regular wool can find some cozy items to keep them warm all year long.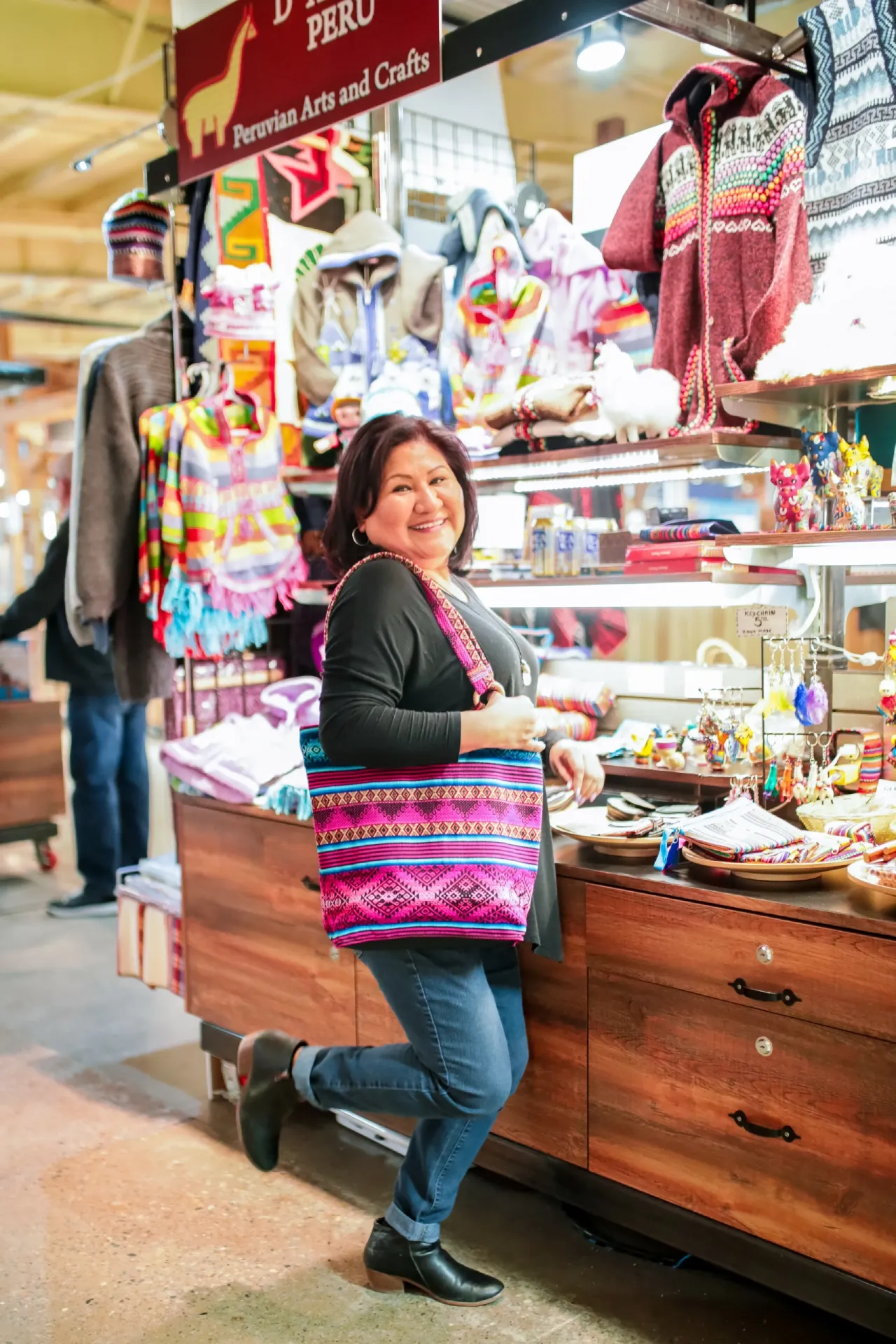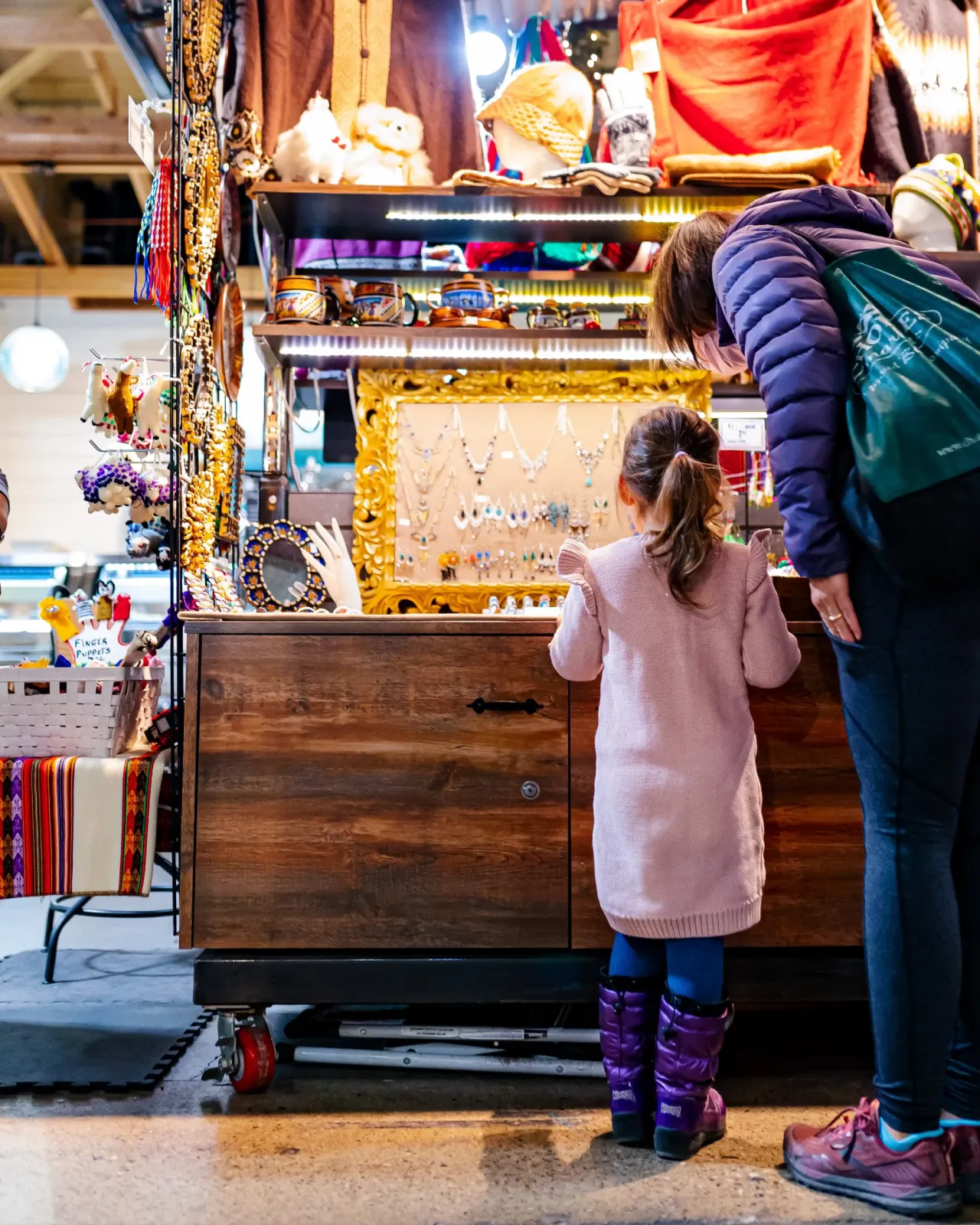 what's available?
They specialize in handmade Peruvian arts and crafts, including beautiful, colourful jewelry and home décor. You'll also find a variety of clothing made from soft Alpaca wool including sweaters, gloves, hats, leg warmers, shawls, scarves. Everything comes in both adult and child sizes.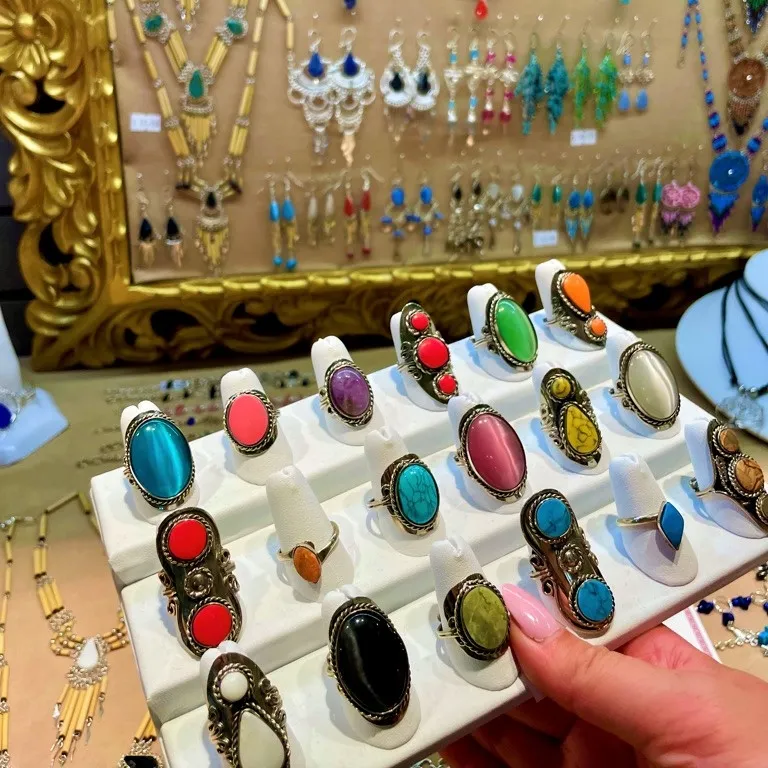 Peruvian Rings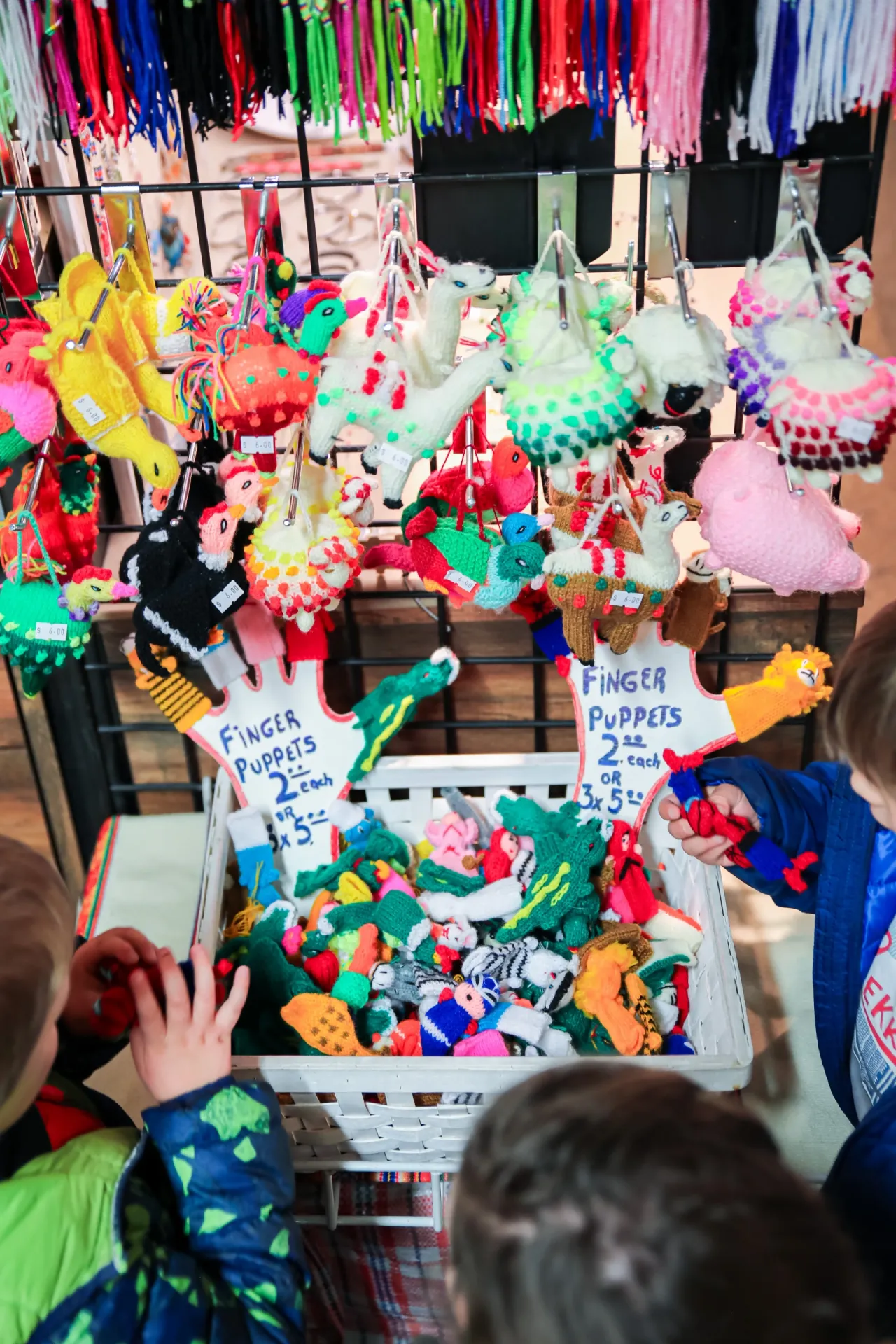 Finger Puppets
Necklaces & Bracelets
you gotta try this.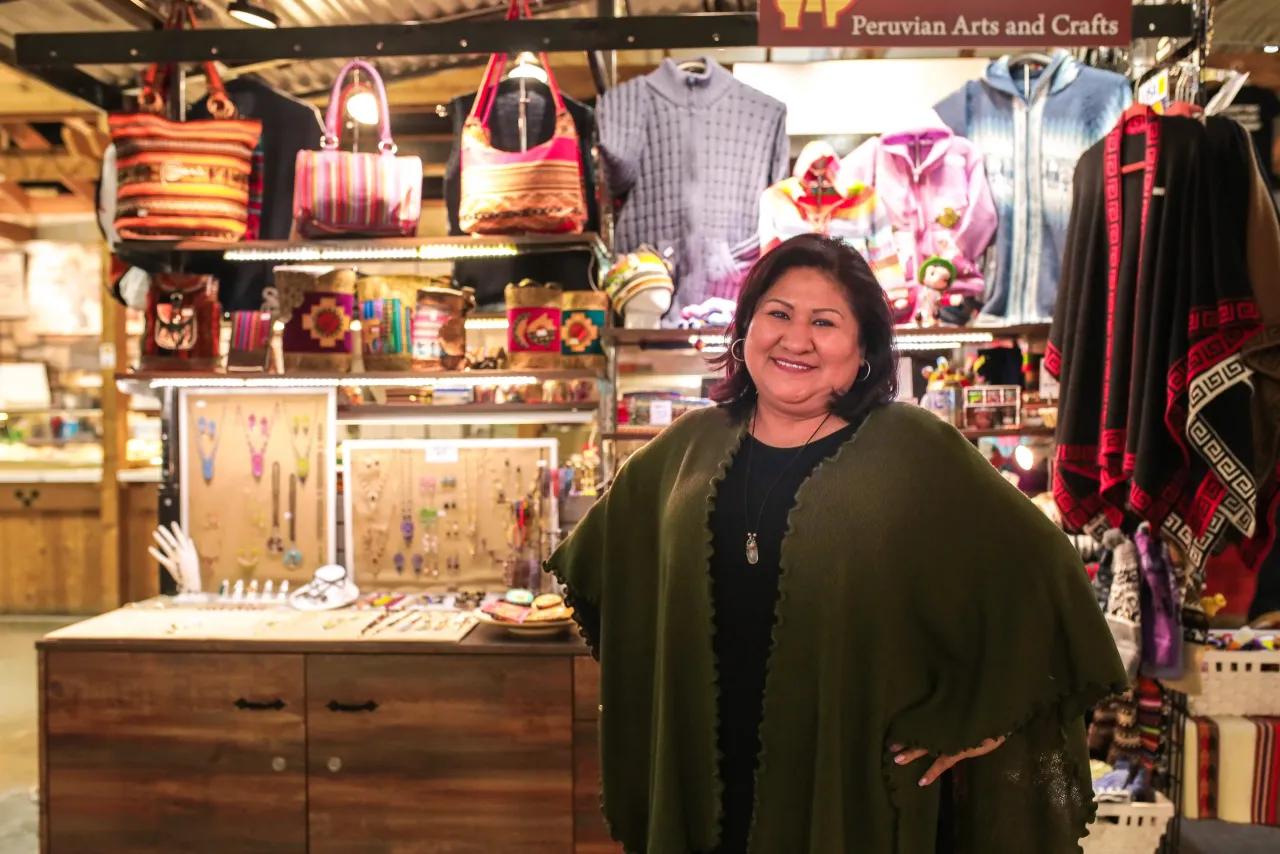 Try on any alpaca wool clothing and you'll fall in love. It's not itchy like other wool but keeps you just as warm.