Good For You Snacks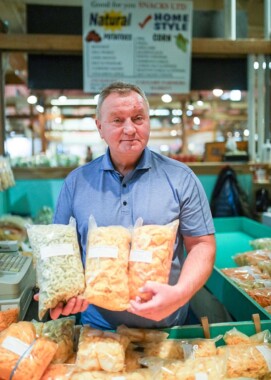 Good For You Snacks was founded by Anna and Ted 15 years ago. They've been making their crispy corn and potato snacks locally in Calgary for the last 15 years. They sourced high-quality seasonings to give you a snack you can eat without all the guilt of typical munchies. Movie nights, cram sessions, and family get-togethers just got better.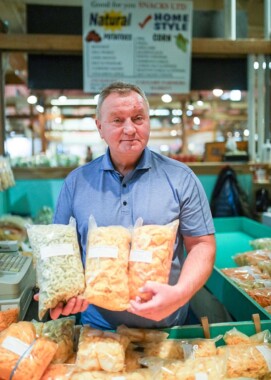 what's available?
Good For You Snacks offer fresh batches of corn chips each week in ten different flavours. From White Cheddar to Dill Pickle and Cinnamon Apple, there's a flavour for even the pickiest eaters and the flavour connoisseurs in your family.
Sweet...
Salty...
or Spicy!
you gotta try this.
Try the Parmesan Garlic – cheesy and delicious popcorn that will keep you coming back for more.