Lorne Mertick Cribbage Boards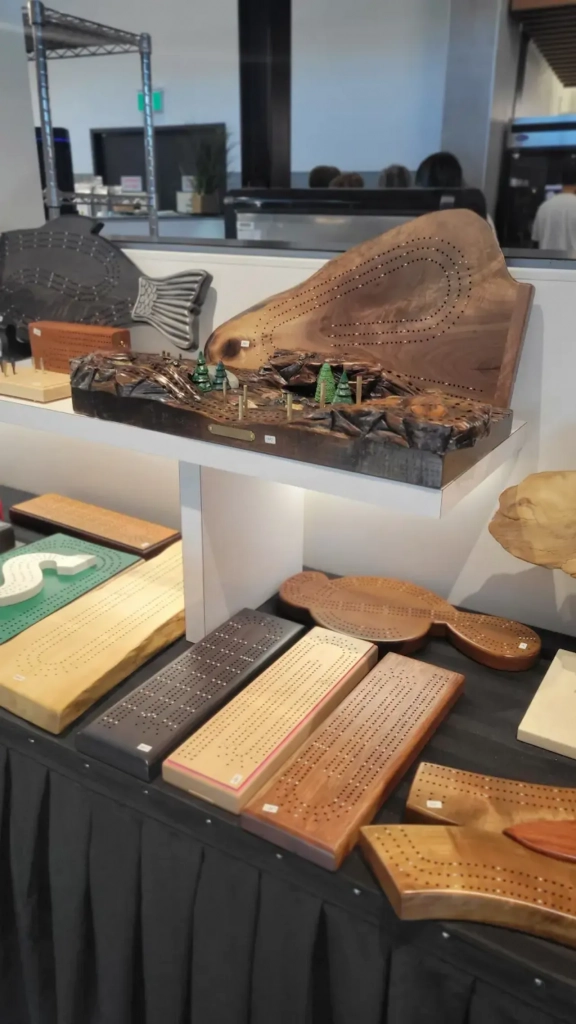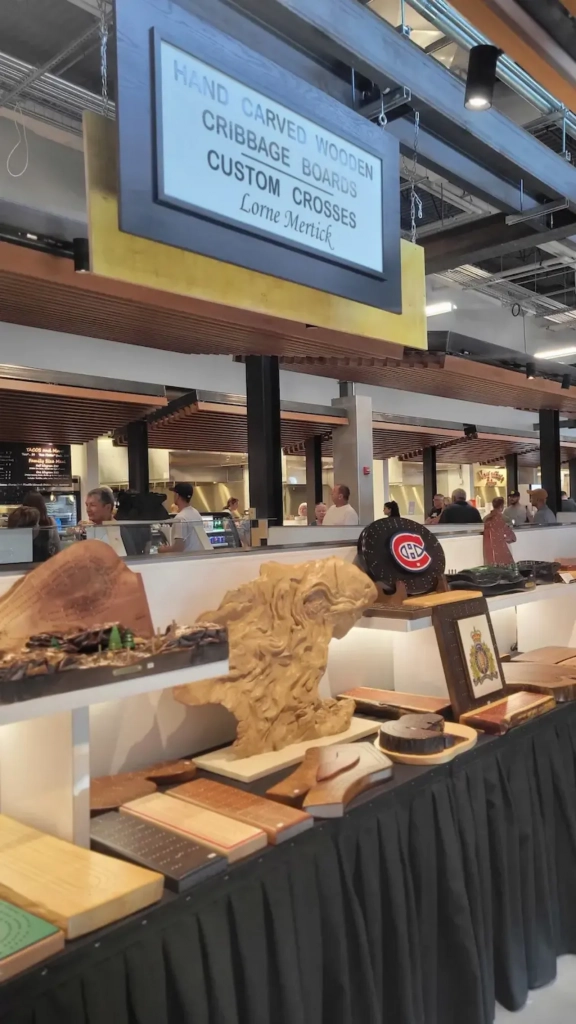 Lorne Mertick hand carves unique, exquisite cribbage boards from a variety of woods. The boards are painstakingly carved in fine detail, stained, and then finished with a high quality lacquer. All boards come with solid brass pegs custom-ground to fit each piece, and most boards have a drawer to store the pegs and a deck of cards. Lorne dates and signs his artwork; most have brass art plates. These cribbage boards are truly a treasure of functional art that are a must for any player or collector.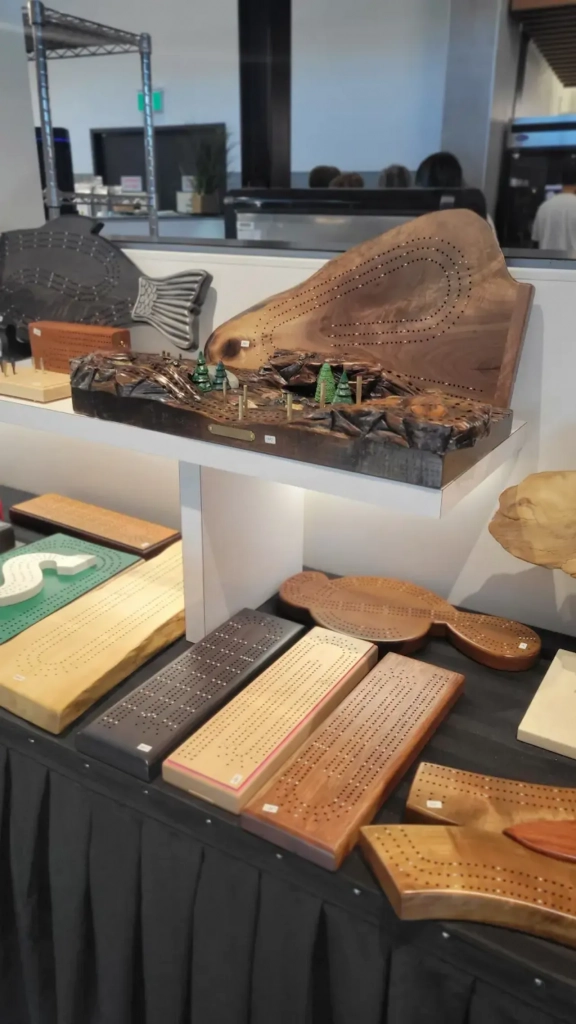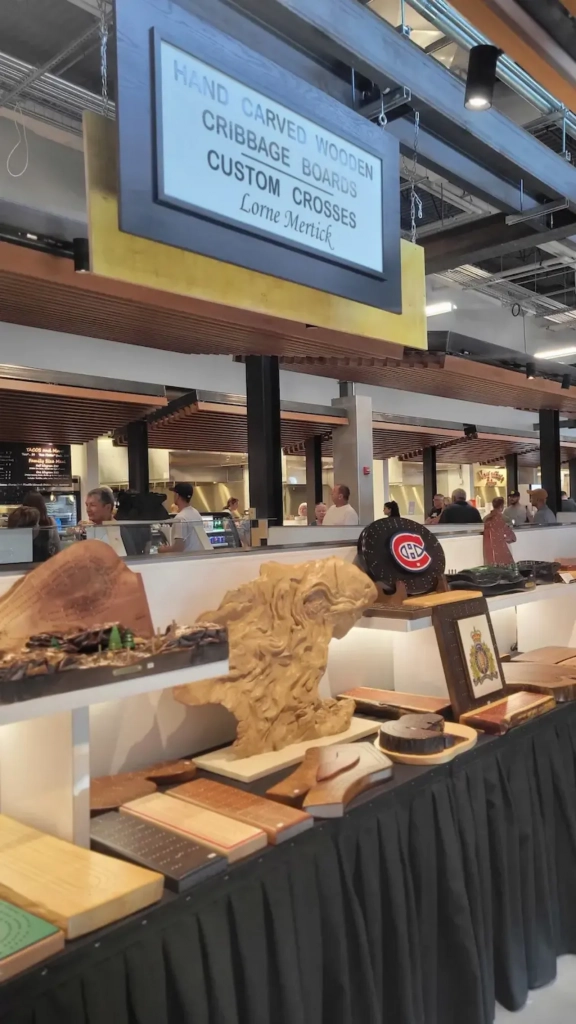 what's available?
Lorne's cribbage boards are each a piece of functional artwork. Even those boards in limited additions are unique as to color, wood grain, carving and texture. Each board comes with either a set of unique metal pegs or a custom set of brass pegs hand-ground to an exact fit. All boards have peg storage and the larger pieces have a drawer for the cards and pegs. Each board is dated, signed, and completed in a furniture lacquer finish.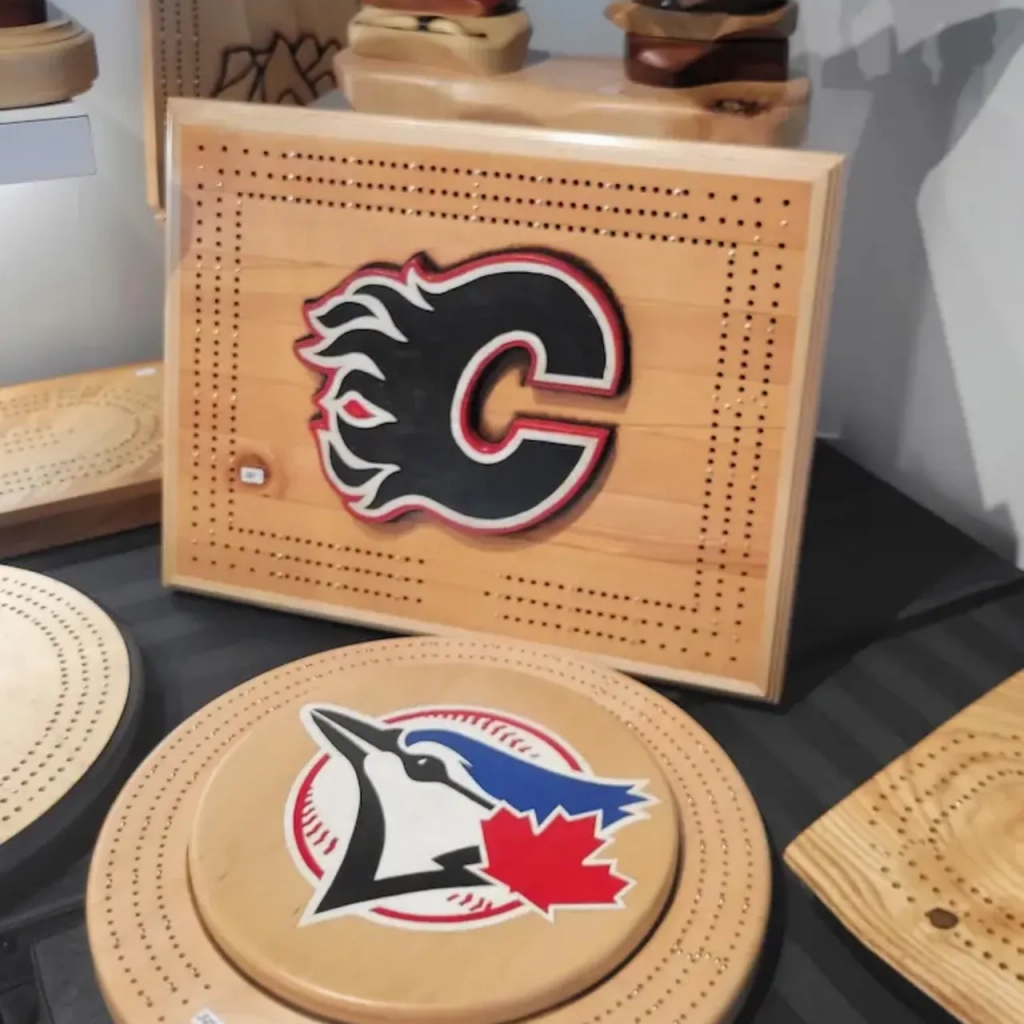 Custom Cribbage Boards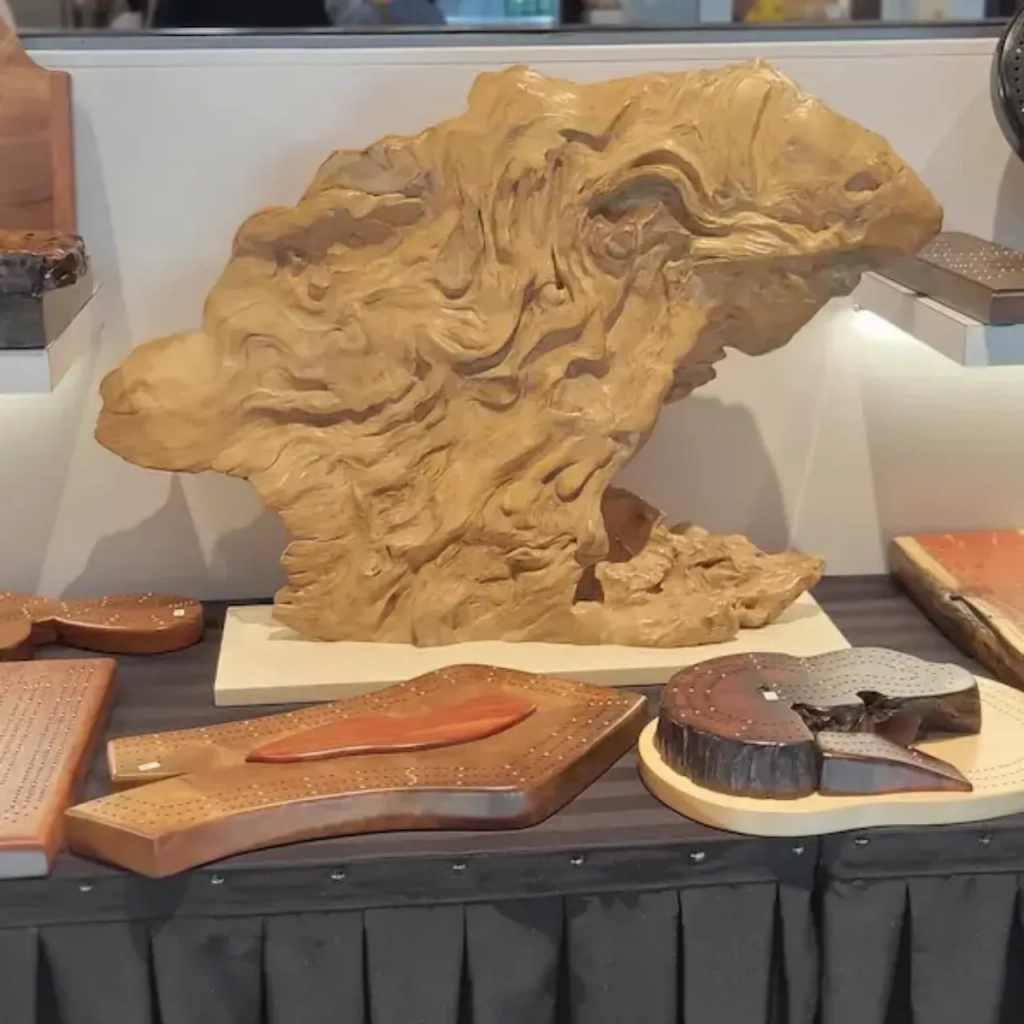 Sculptural Pieces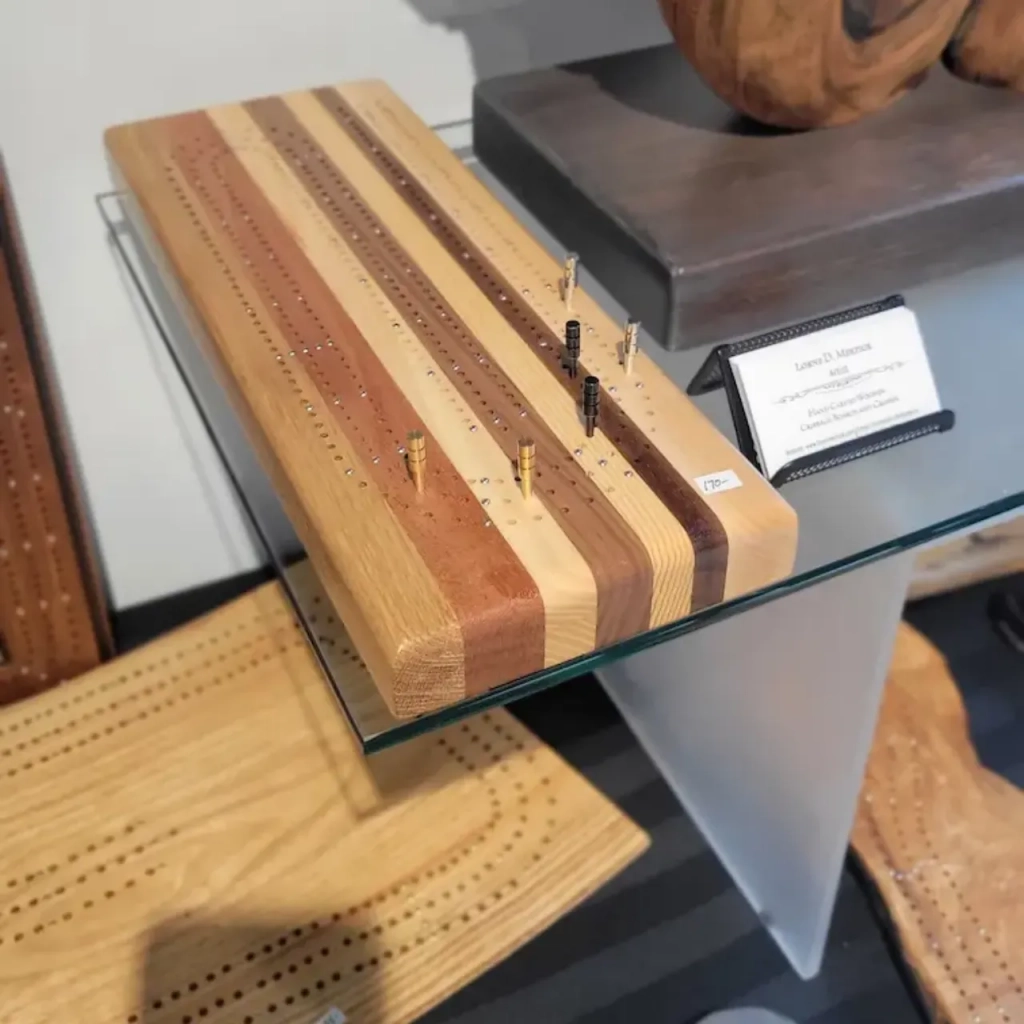 Cribbage Boards
you gotta try this.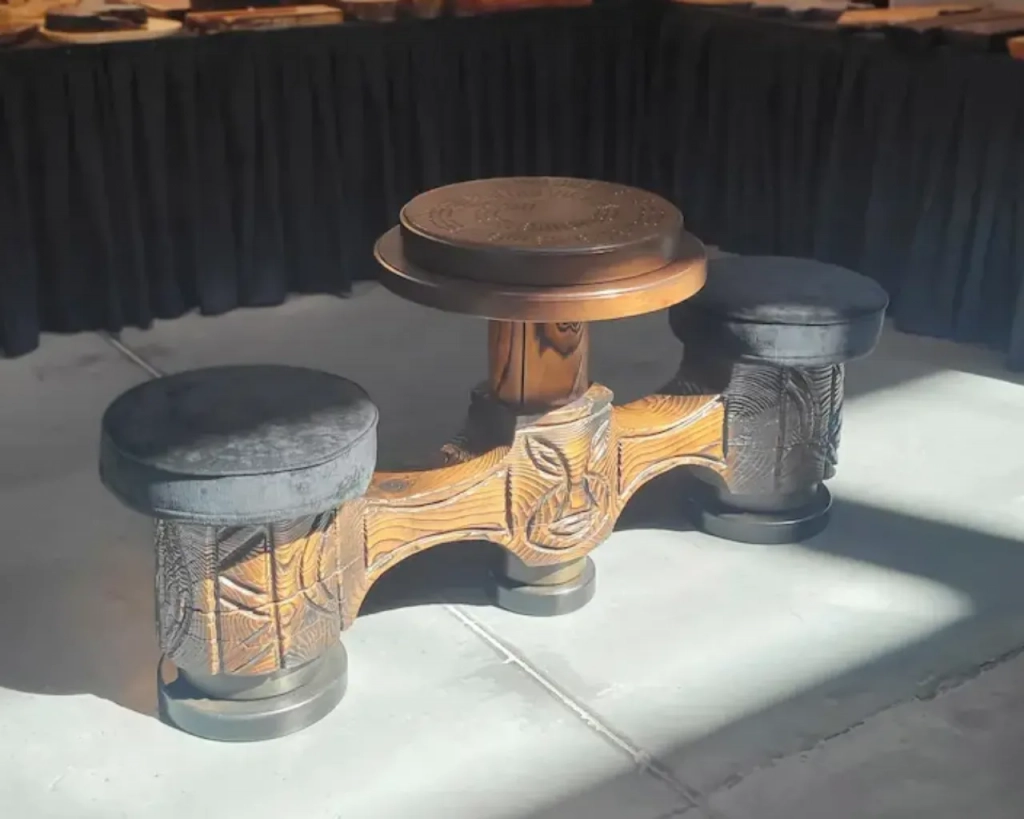 For the true cribbage player, get them their own table!