PaSu Farms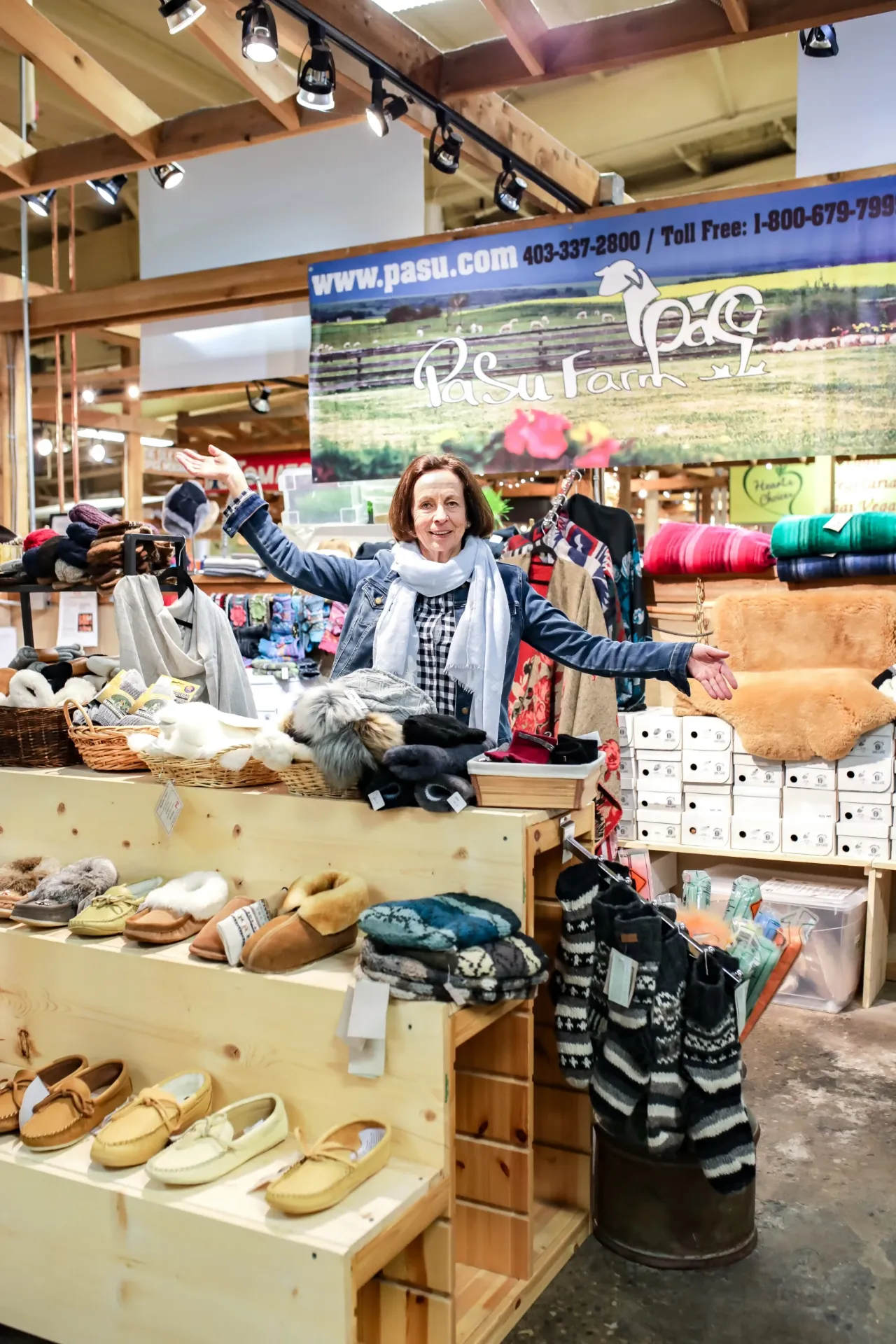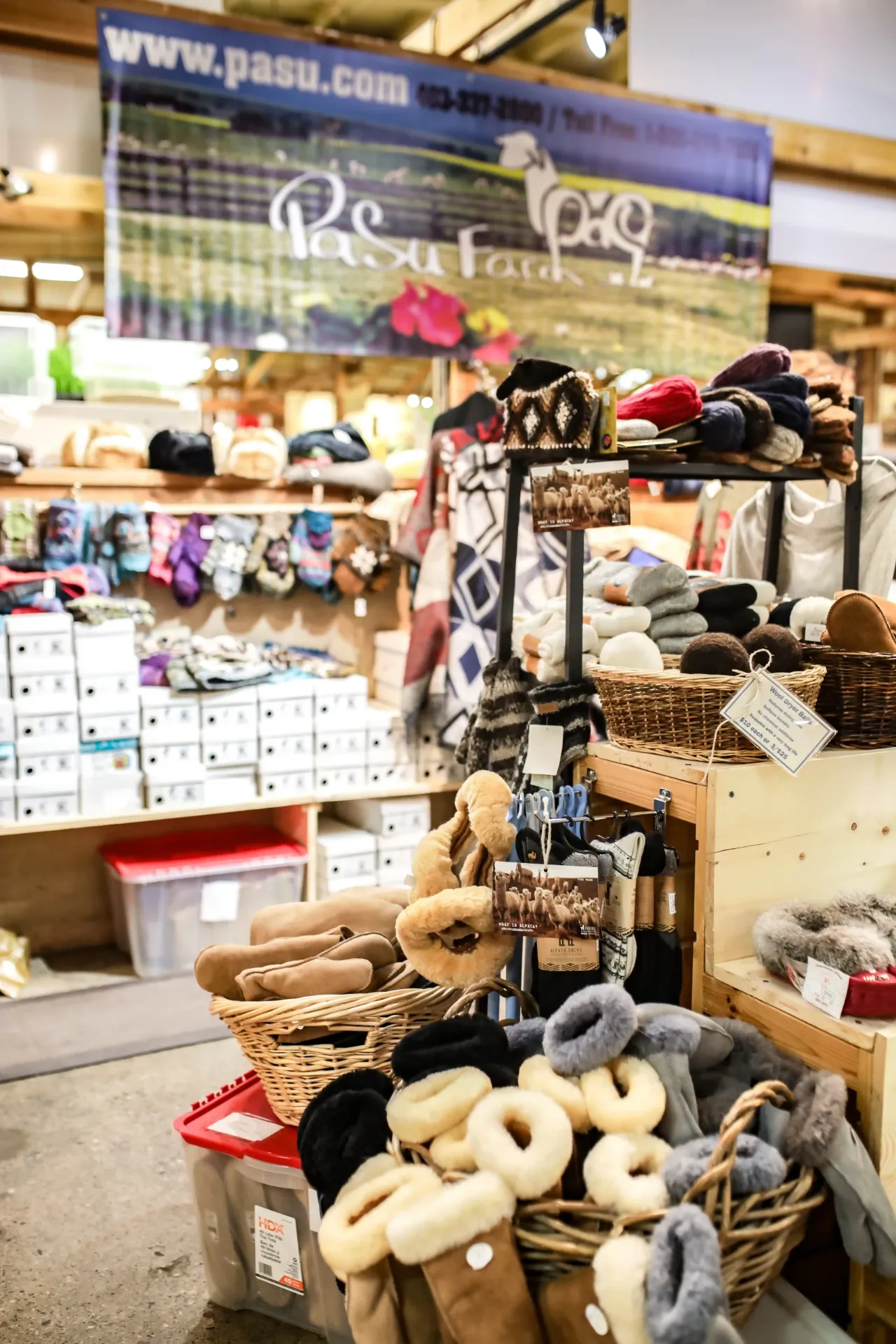 PaSu Farms is a sheep farm situated between Calgary and Red Deer. The farm has been owned and operated by the de Rosemonds since 1980. At the Market, you will find a curated collection of their most popular products. PaSu Farms is a seasonal vendor, at the market from October – July.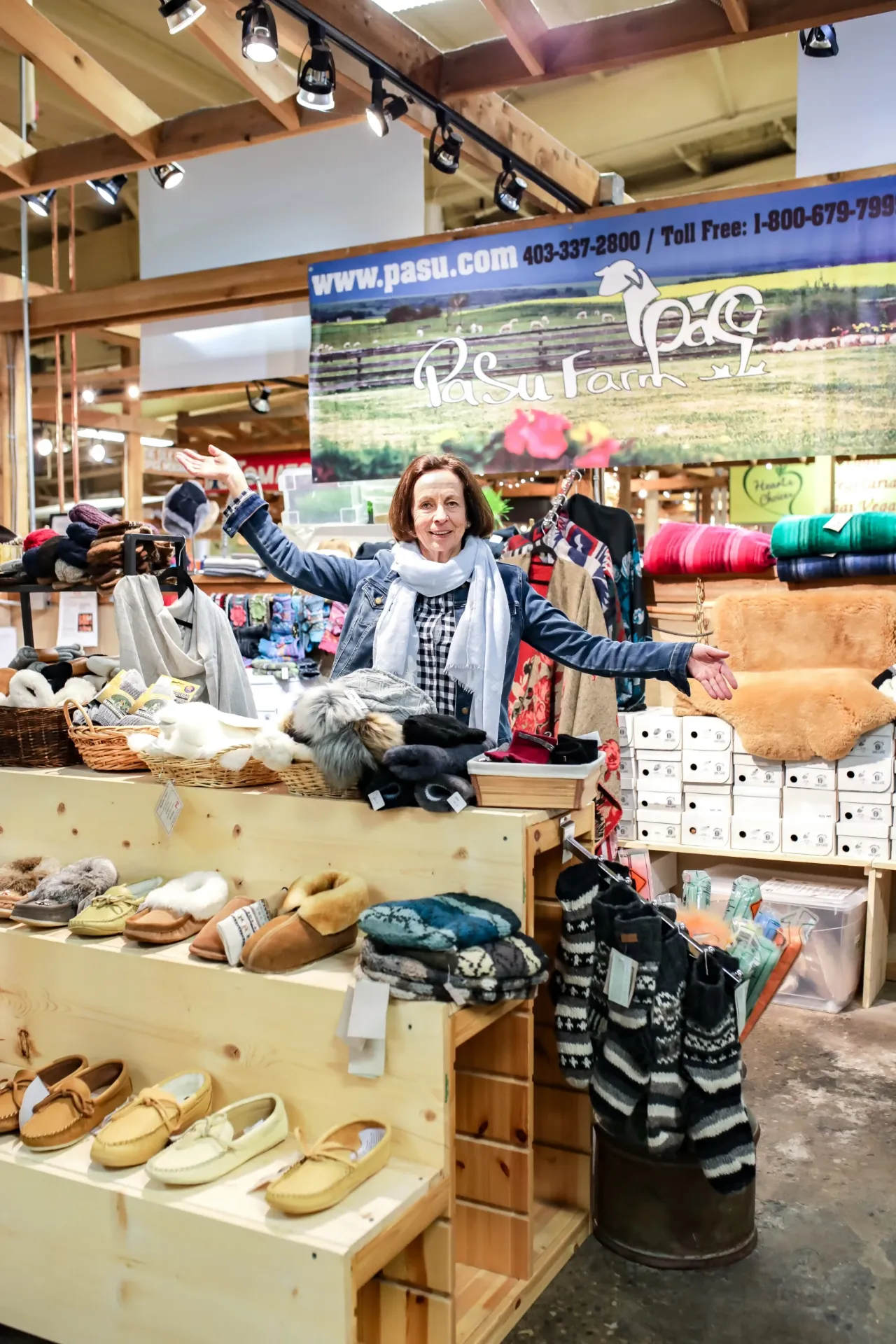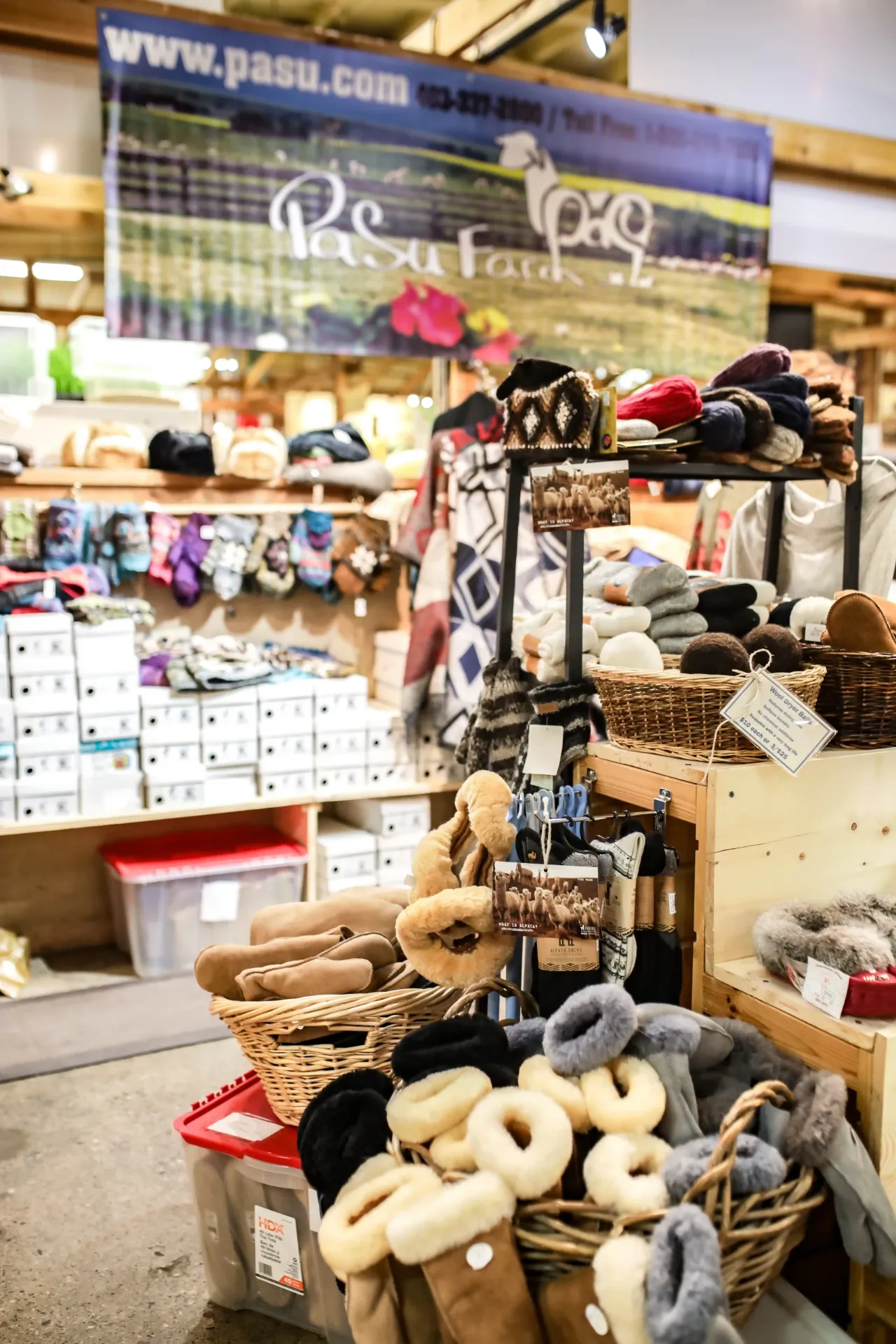 what's available?
PaSu Farms offers products made from wool, sheepskin and natural fibres including slippers, mittens, quilts, and blankets. Many items are made in Canada with a few special additions imported internationally. Also available is the PaSu cosmetic line of hand, foot, face cream and two lotions containing lanolin and essential oils which are made locally on the farm.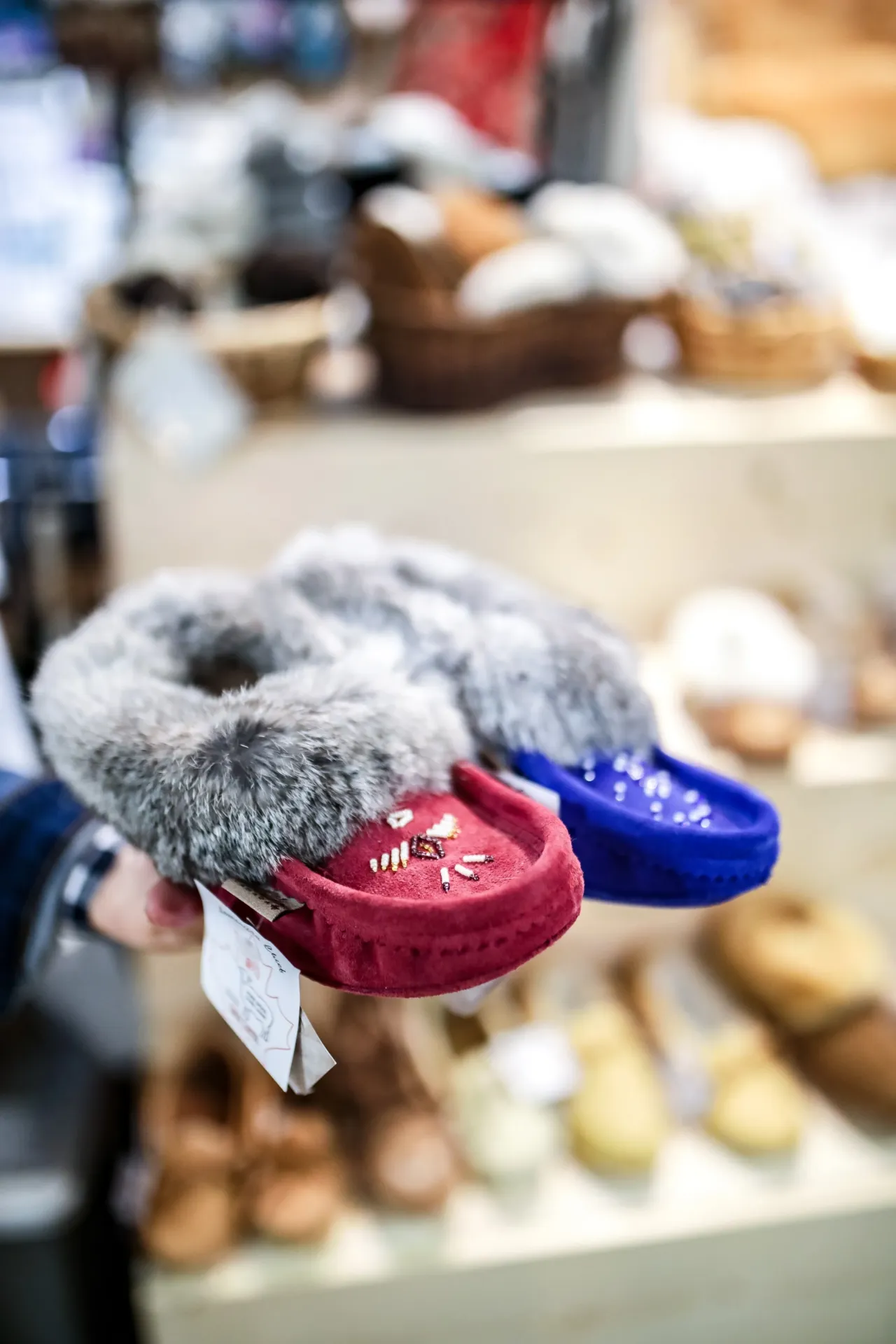 Cozy slippers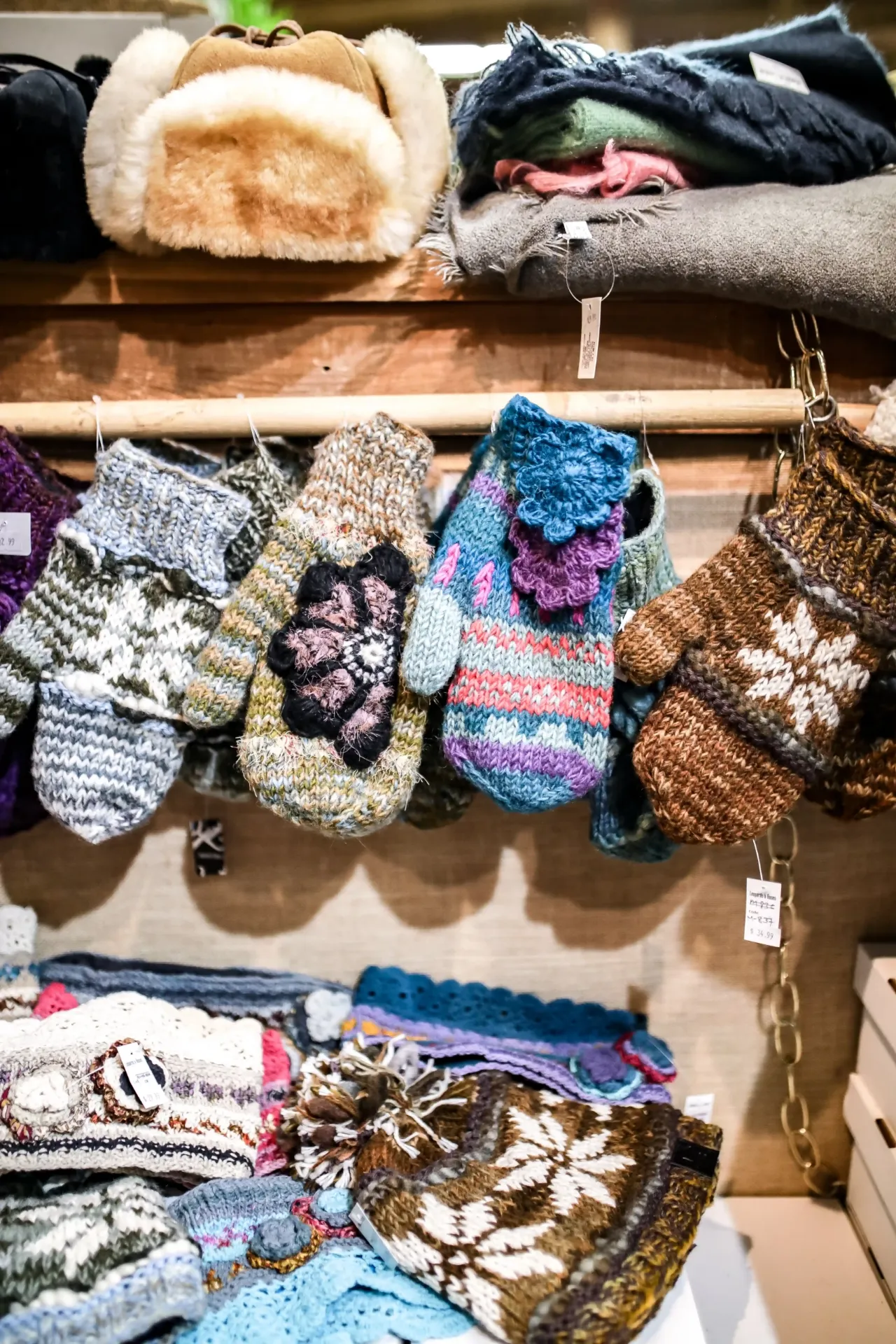 Colourful Knits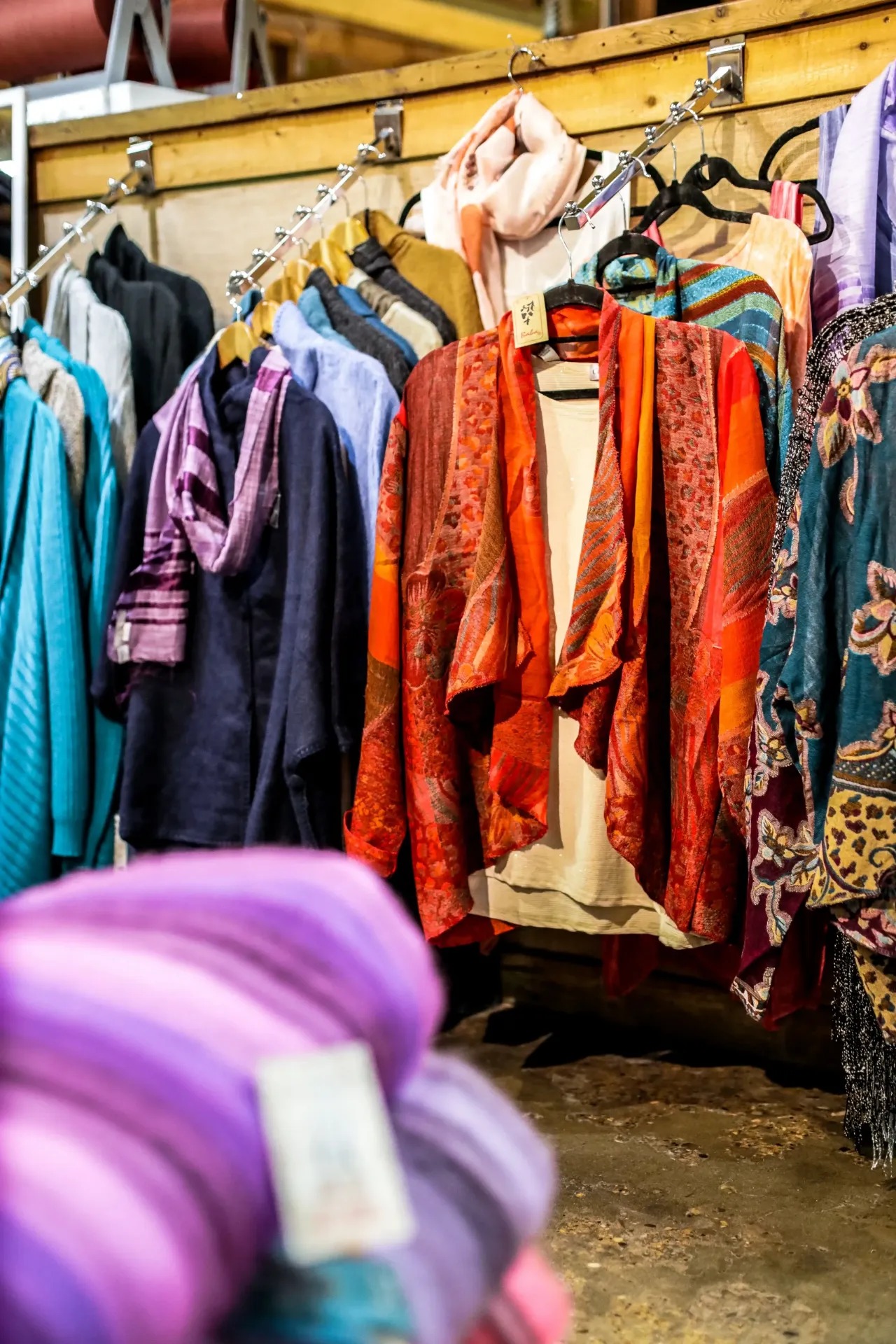 Sweaters & Scarves
you gotta try this.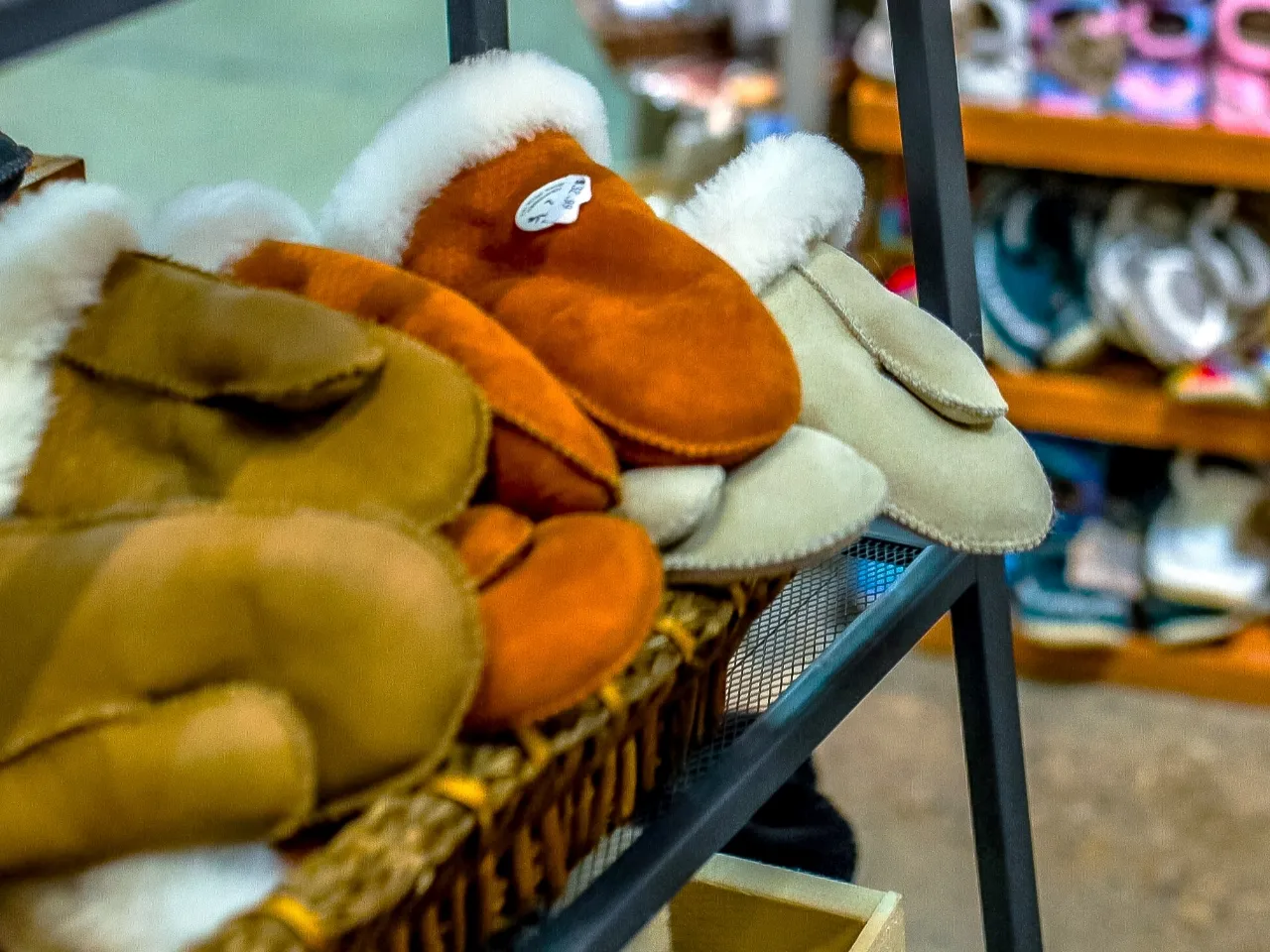 If you want warm hands all winter long, invest in a pair of sheepskin mittens. They last for years and keep the wind out so your hands stay toasty no matter where you adventure.