Pie Cloud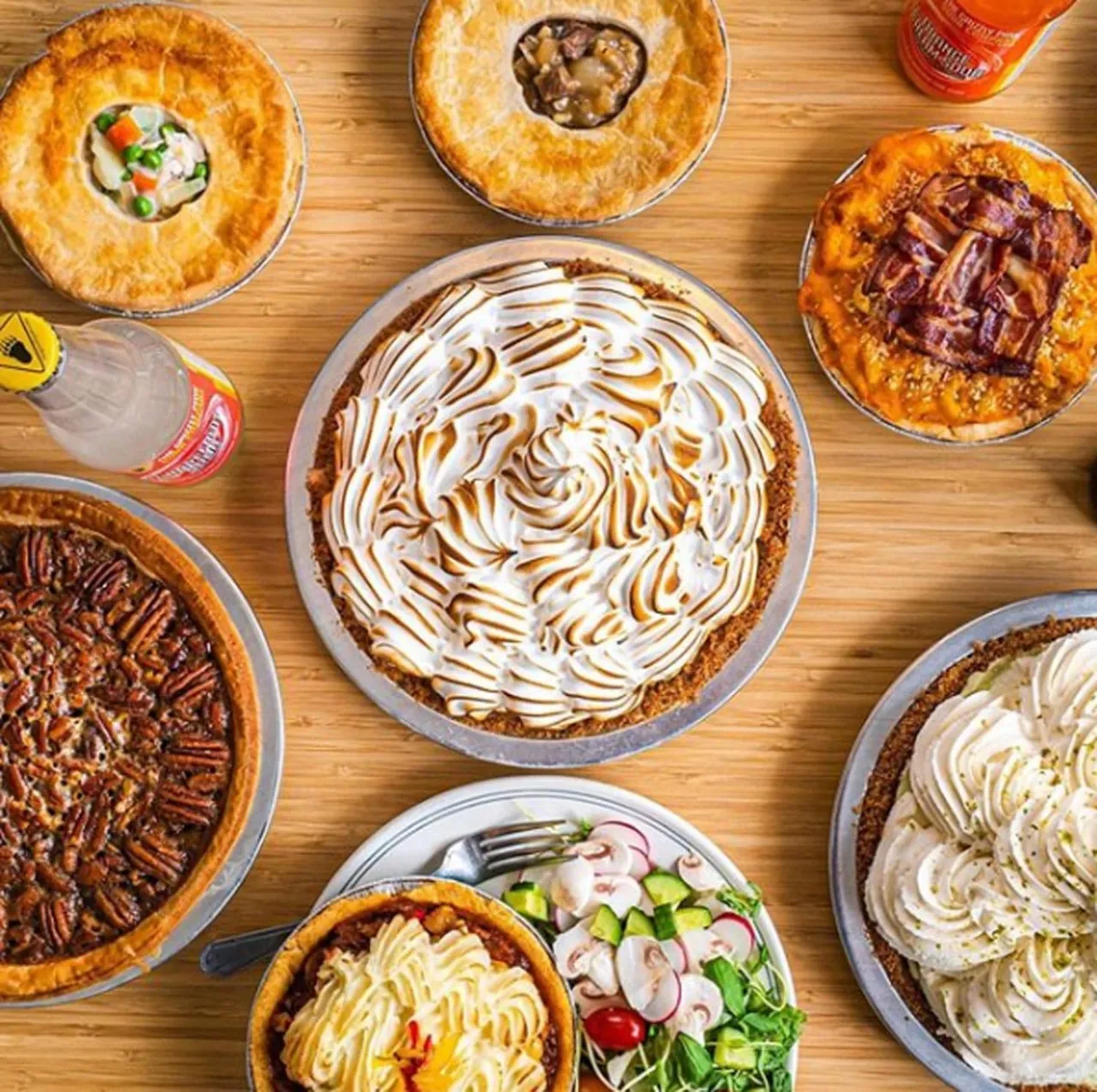 Pie Cloud is a group of folks obsessed with baking the best pies possible. Maureen DePatie, the owner (or pro-Pie-etor of Pie Cloud) is a lifelong baker. She started Pie Cloud six years ago with her two adult children and has been serving up sweet, savoury, and sublime pies ever since. Everything is made from scratch with the best ingredients possible, be it pie crust, creamy custard, or fresh fruit filling.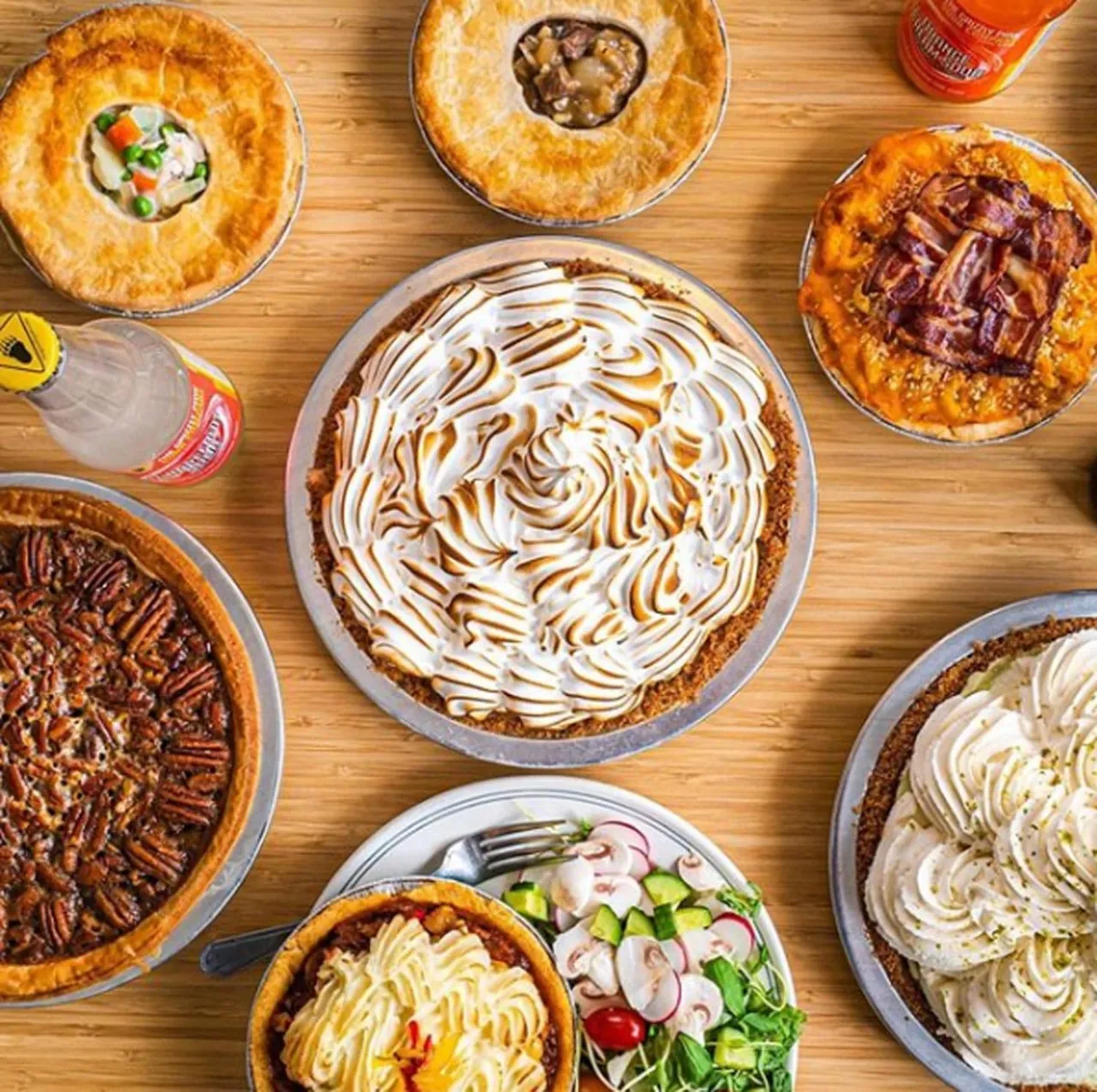 what's available?
Sweet pies include an ultimate apple, lemon meringue, luscious lime, banana cream, and perfect pecan. These are daily standards you can expect to see every day, plus seasonal flavors that change all the time. Our savory menu includes a great steak 'n ale pie and a fresh chicken pot pie, as well as flavors for the more adventurous, like a slow-smoked BBQ pork on cornmeal crust and even a mac and cheese pie topped with bacon lattice.
Key Lime Pie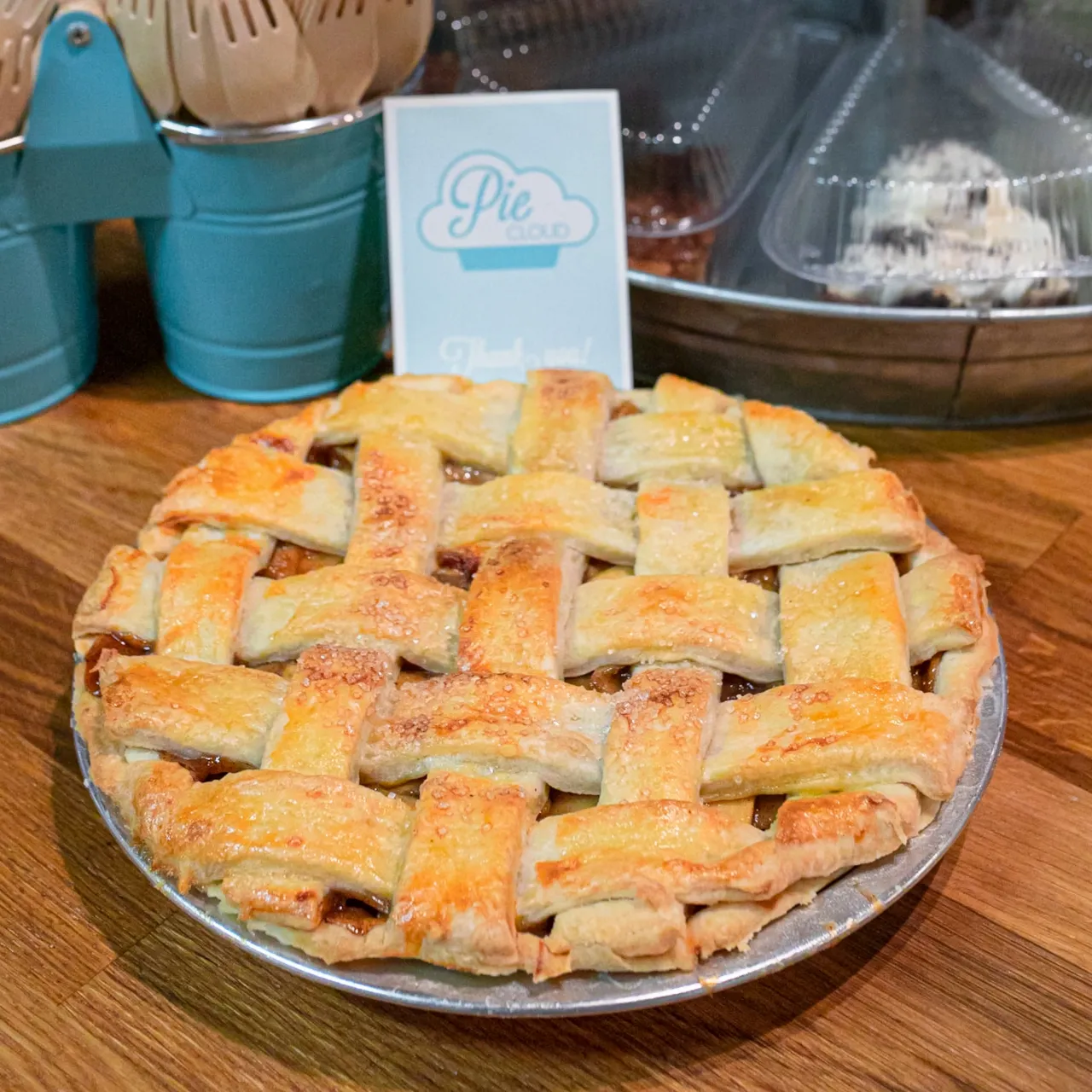 Apple Pie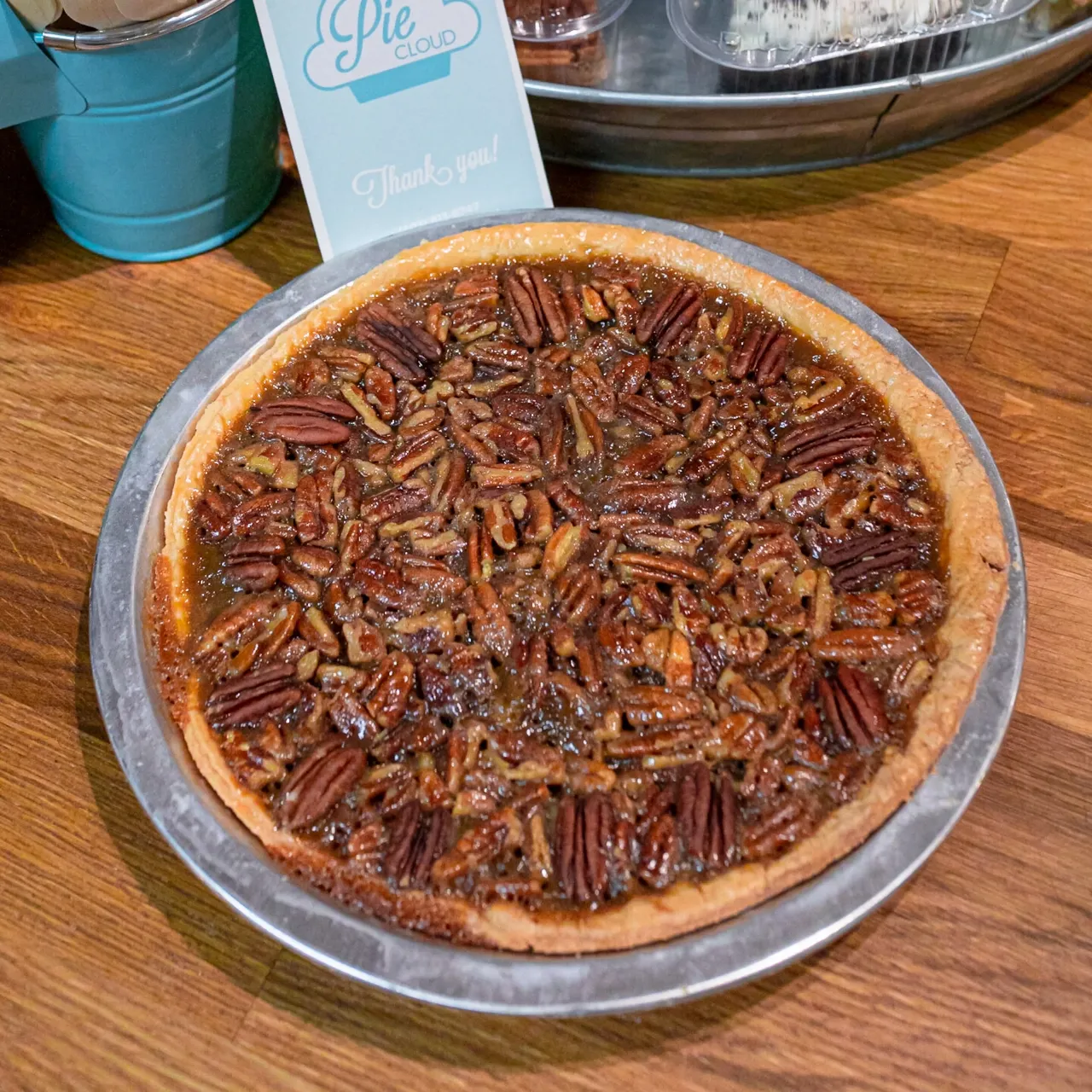 Pecan Pie
you gotta try this.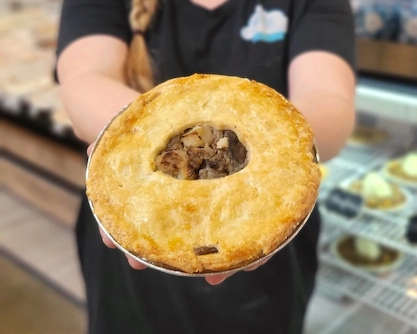 If savoury pie's are your thing, you'd be remiss if you didn't treat yourself to their steak and ale pie – a British classic made with New York steak in a beef barley filling fortified with dark ale.