Spragg's Meat Shop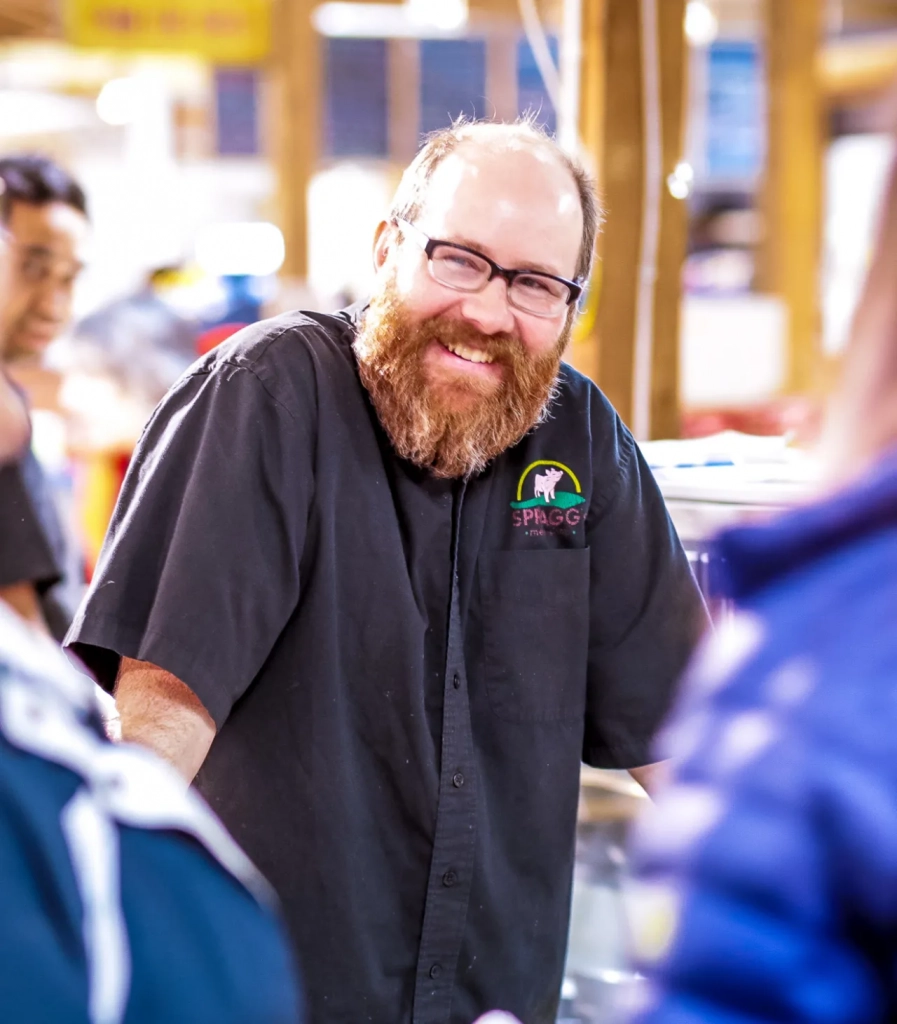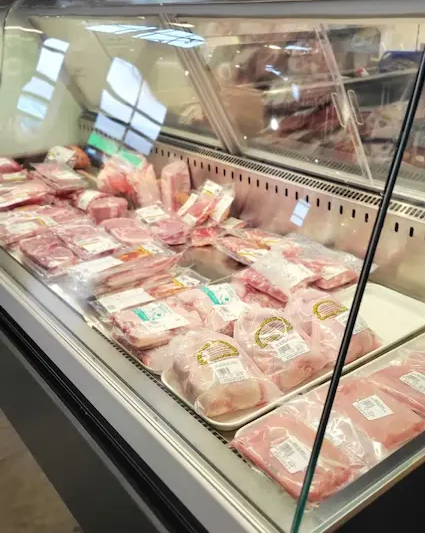 Spragg's Meat Shop has been selling pork products made from Alberta-raised pigs since 2005. The pigs are raised on a plant-based diet with no antibiotics or animal by-products in their feed on the Spragg family farm in Rosemary, AB. Spragg's Meat Shop also sells Bowden Farm Fresh Chicken produced by the Dyck family in Bowden.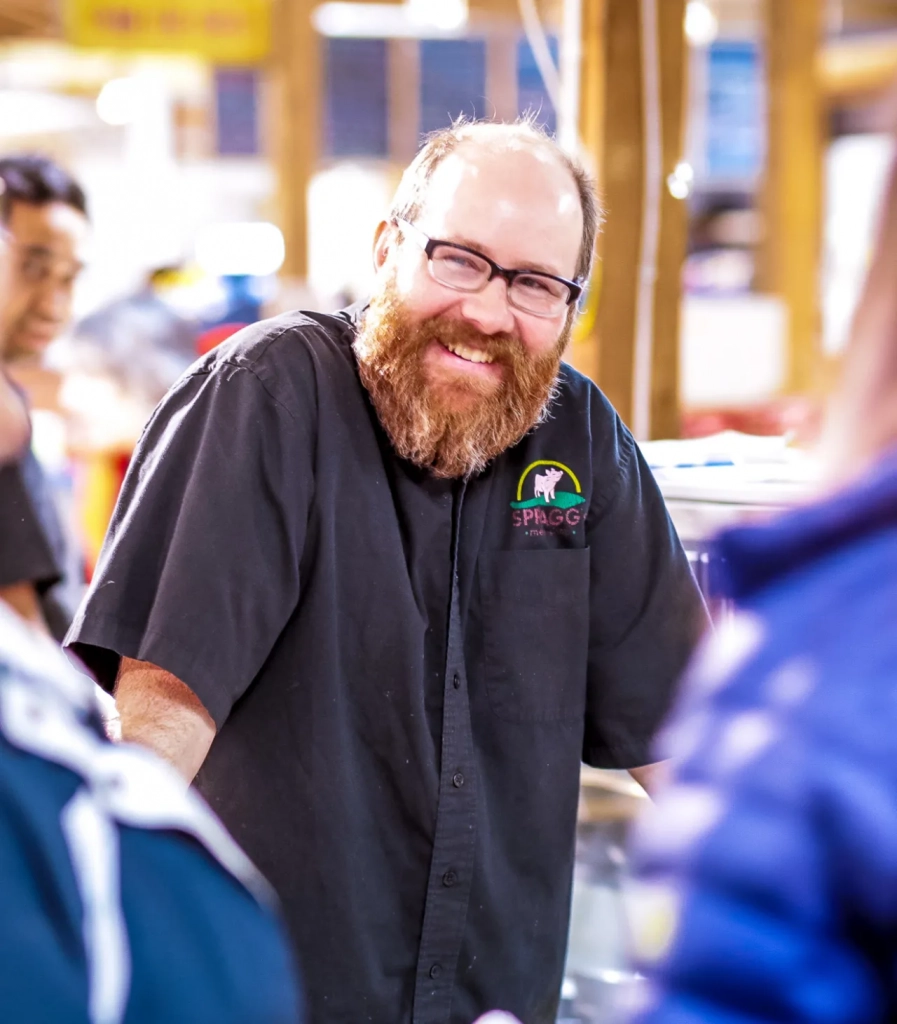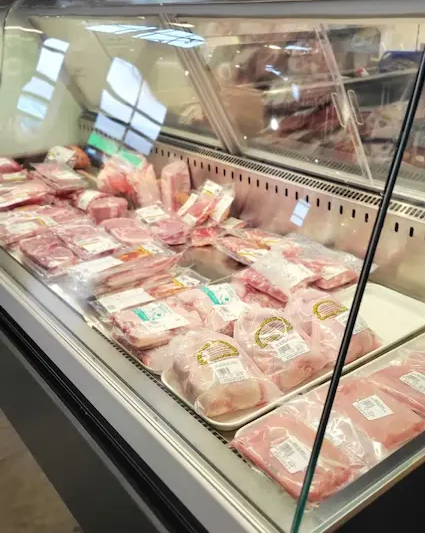 what's available?
Spragg's Meat Shop has all your favourite fresh cuts of pork, from pork chops to roasts, ribs, and pork belly. In addition to their regular cuts, Spragg's value-added options include five kinds of bacon, bone-in and boneless ham, 10 flavours of grilling sausage and four flavours of smoked sausage. Don't forget to pick up some smokies and gourmet pork hot dogs for your next BBQ!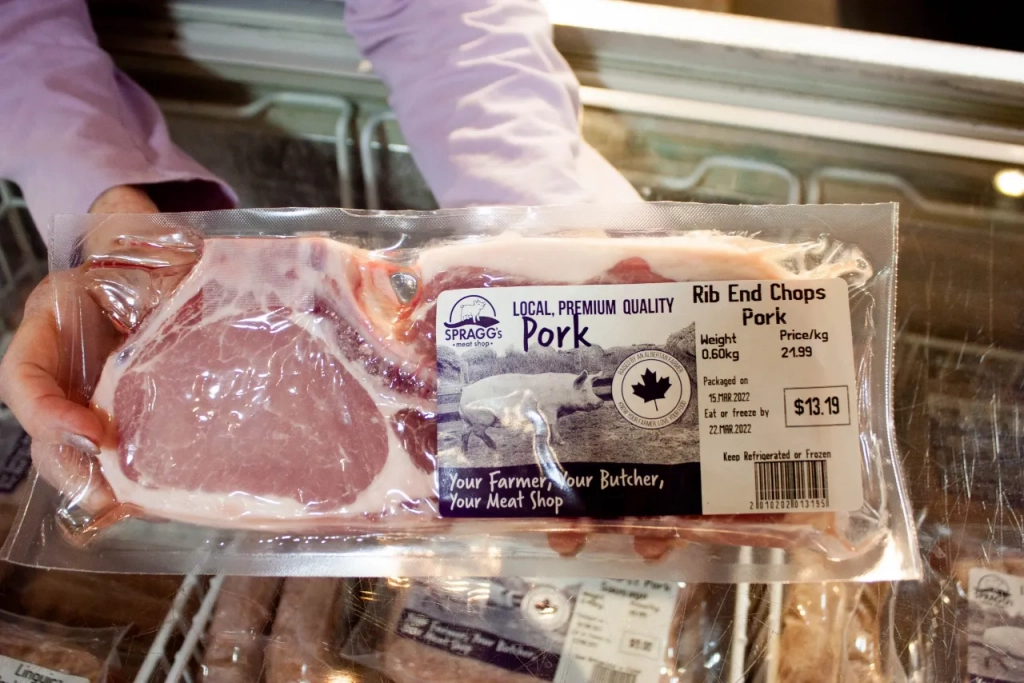 Pork Chops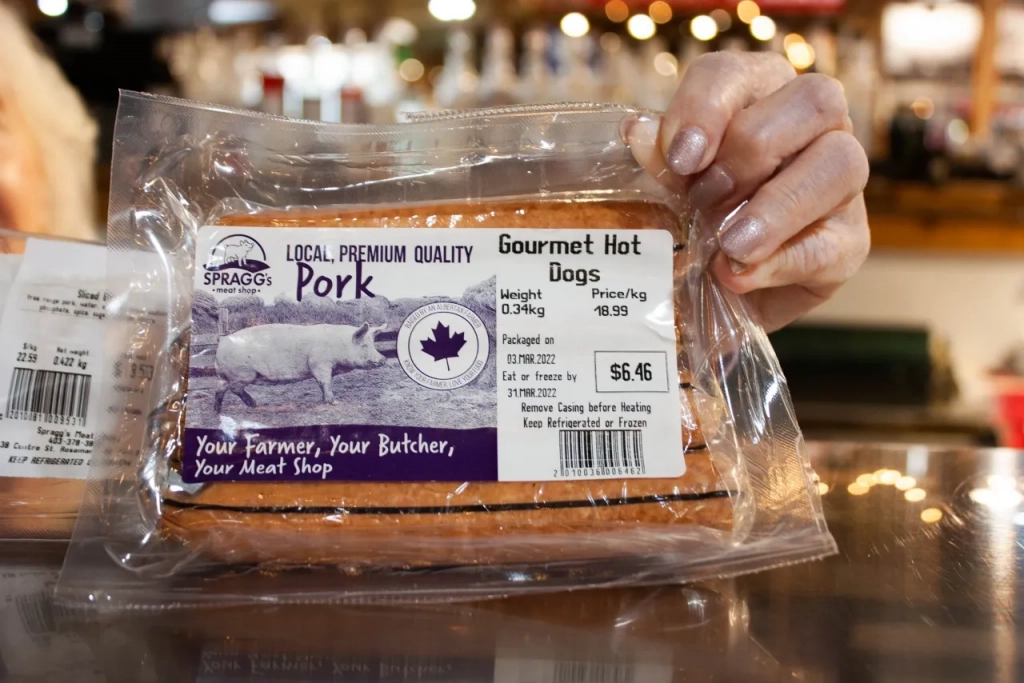 Gourmet Hot Dogs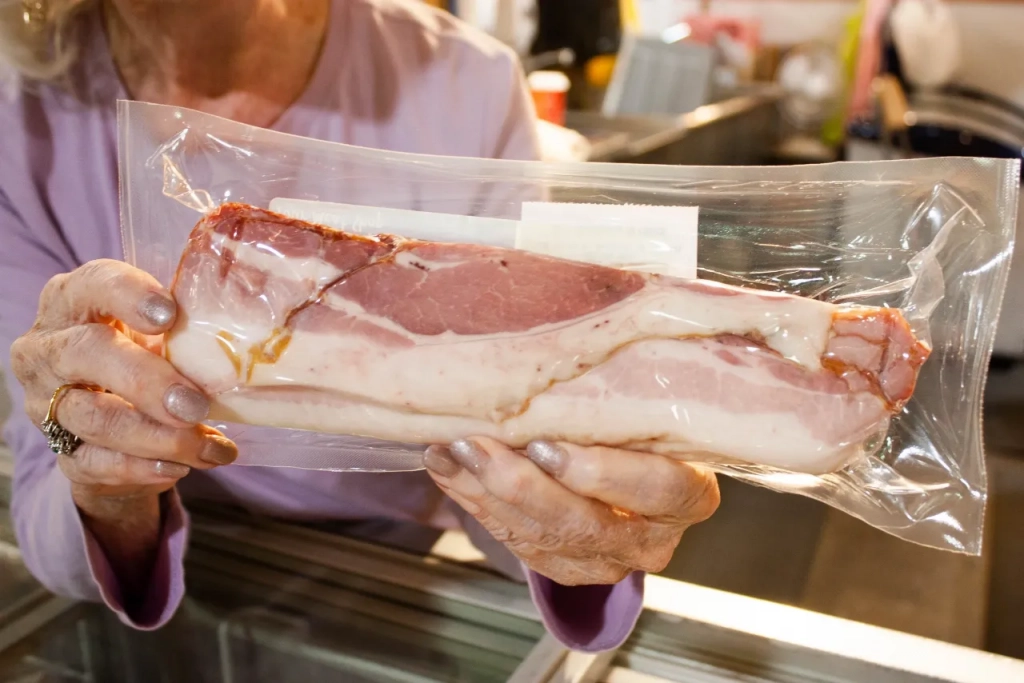 Bacon
you gotta try this.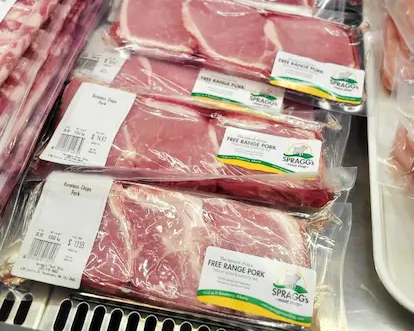 Try the Boneless Pork Chops, they cook up in a hurry, making them an easy midweek dinner!