Wayne's Bagels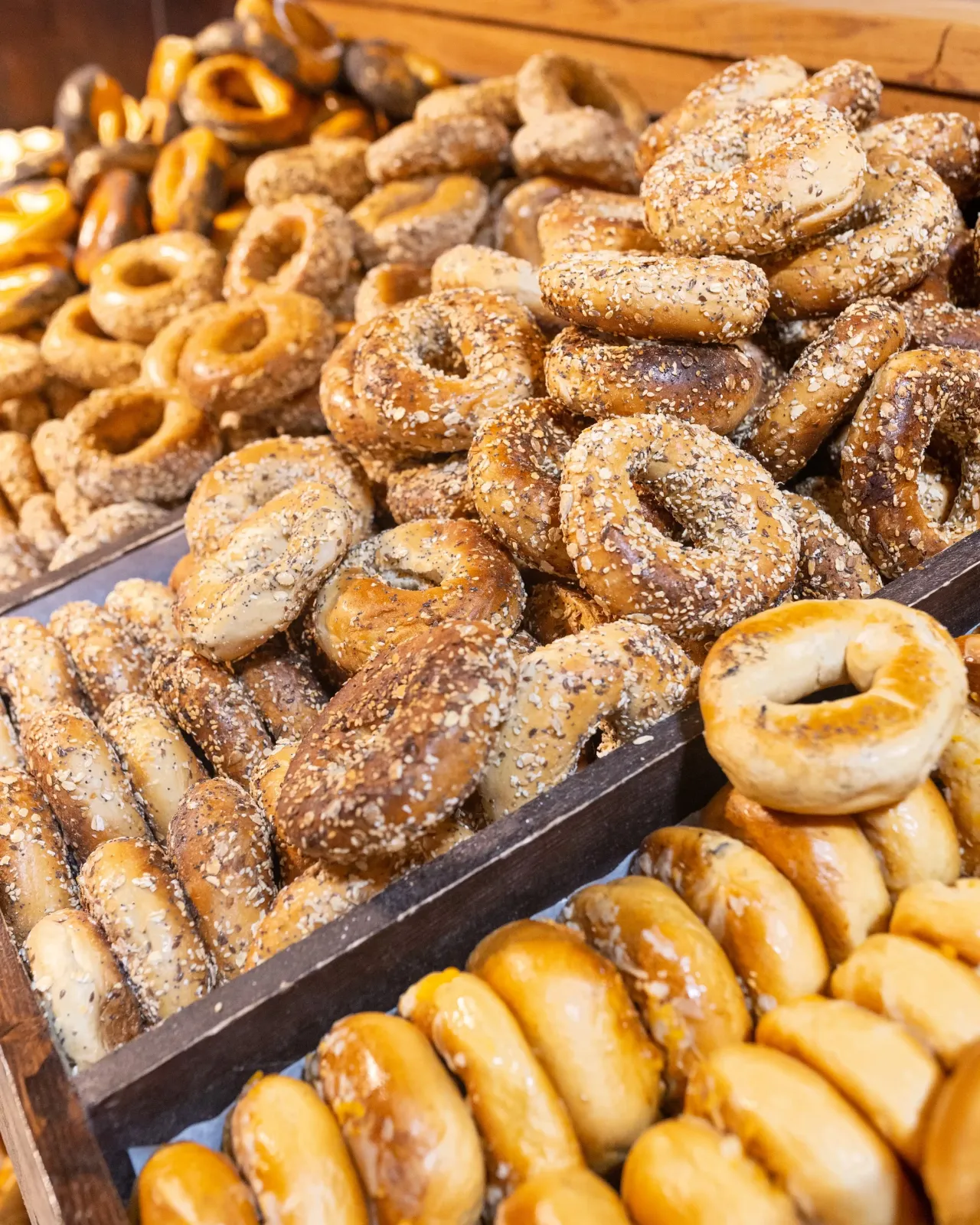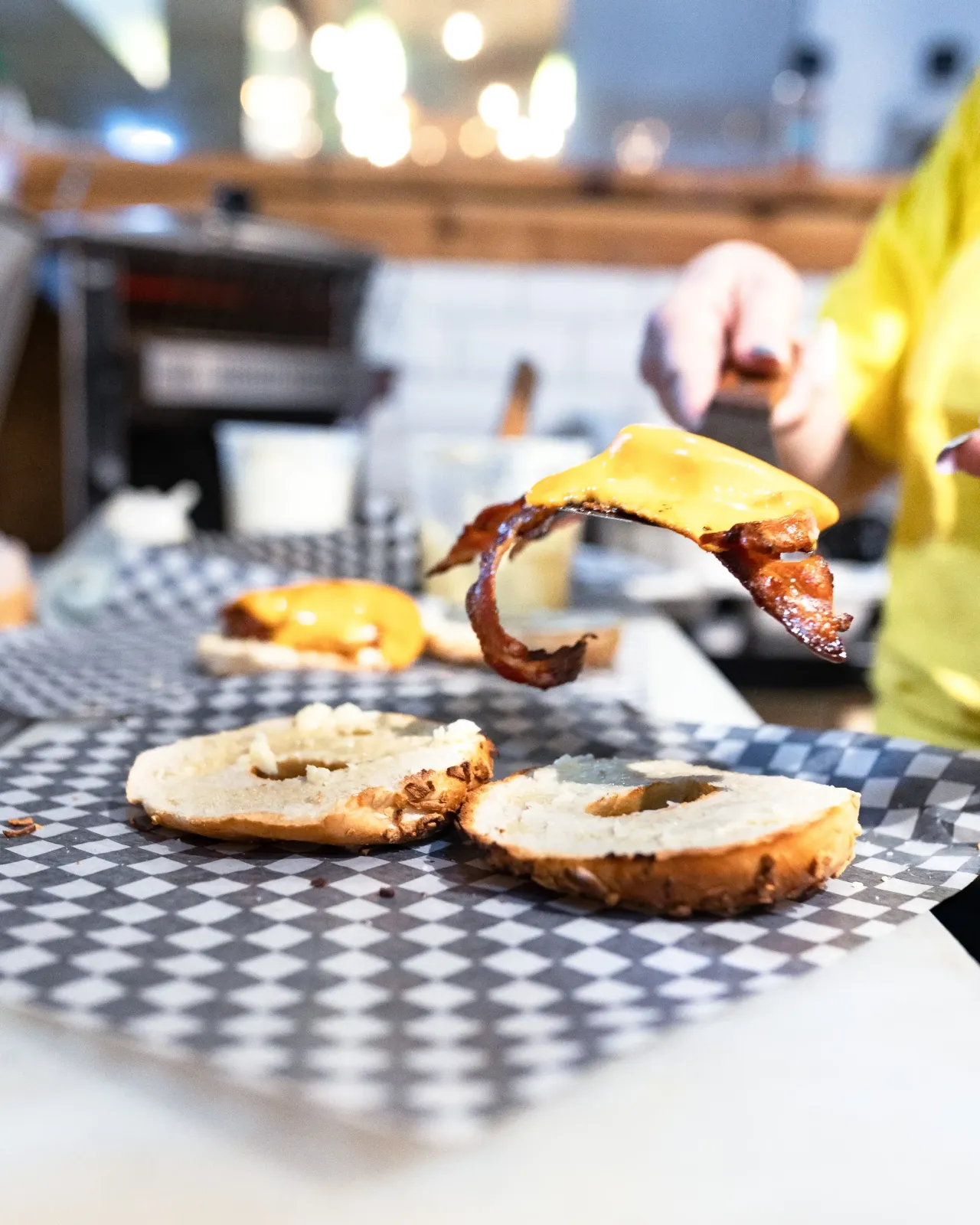 Wayne's Bagels has been in business for over 22 years, making it the first and the longest-standing traditional Montreal bagel shop in the city. They are committed to bringing quality, Montreal-style bagels to Calgarians and giving back to the community in many ways possible.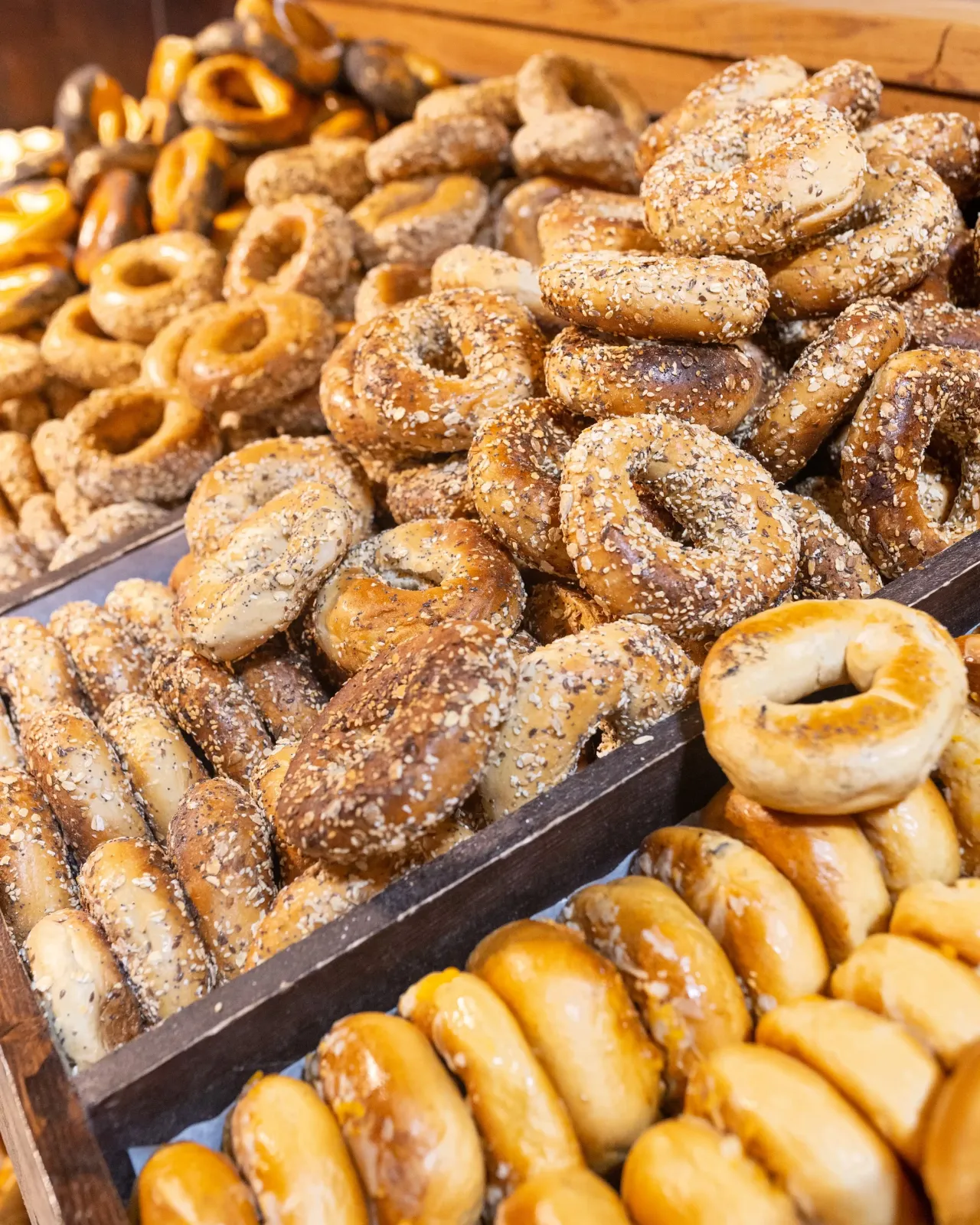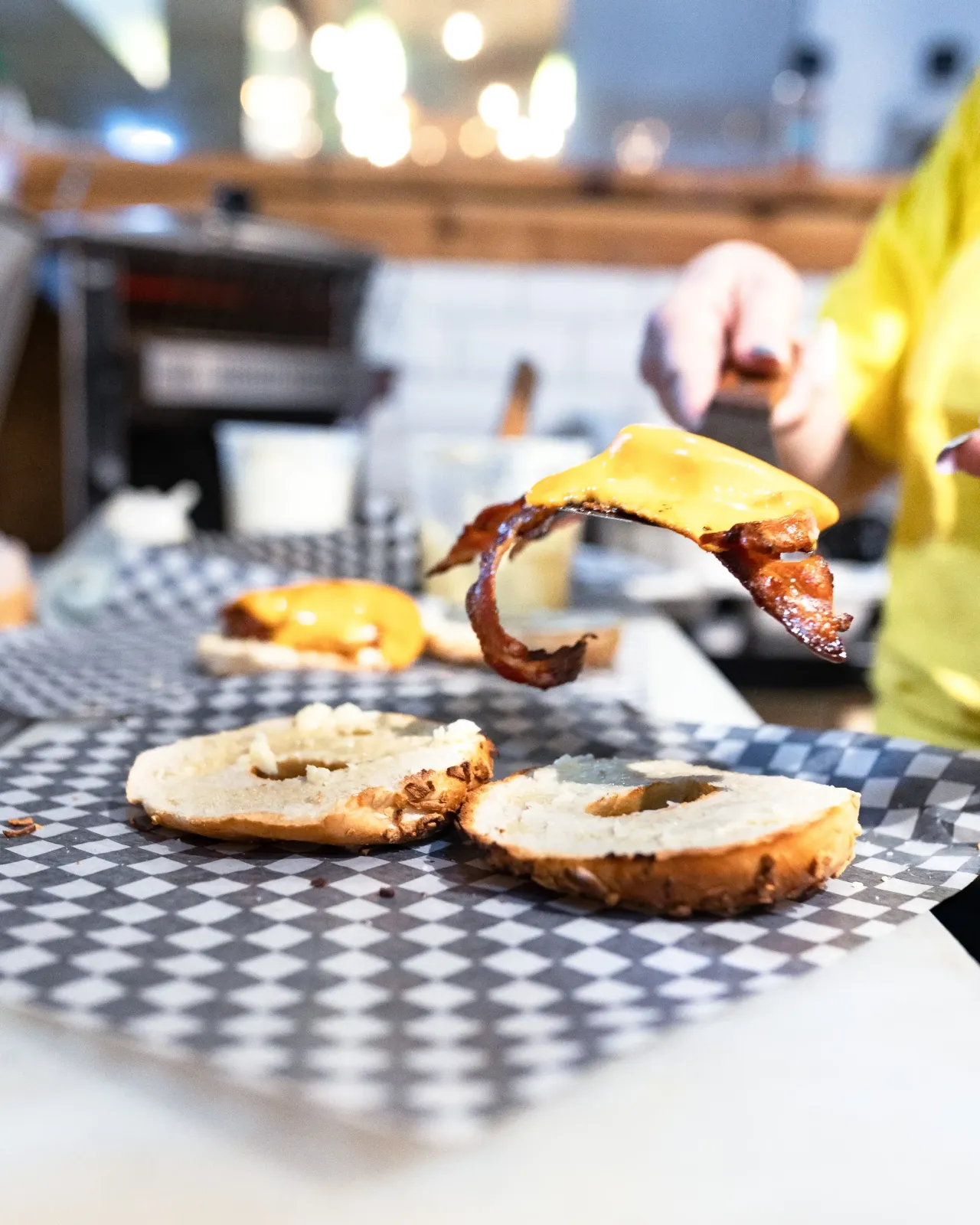 What's available?
Wayne's Bagels are made with traditional Montreal baking techniques: they're kettle boiled and baked in our old-fashioned wood-burning oven. This process brings the classic and authentic taste of the original Montreal bagels with crispy crust on the outside and soft and chewy texture on the inside. The bagels not only taste good but are healthy too, providing high energy with minimal cholesterols and fats. Whether you fancy cinnamon raisin, pumpernickel, blueberry, or plain ol' multigrain, you'll find them at Wayne's Bagels.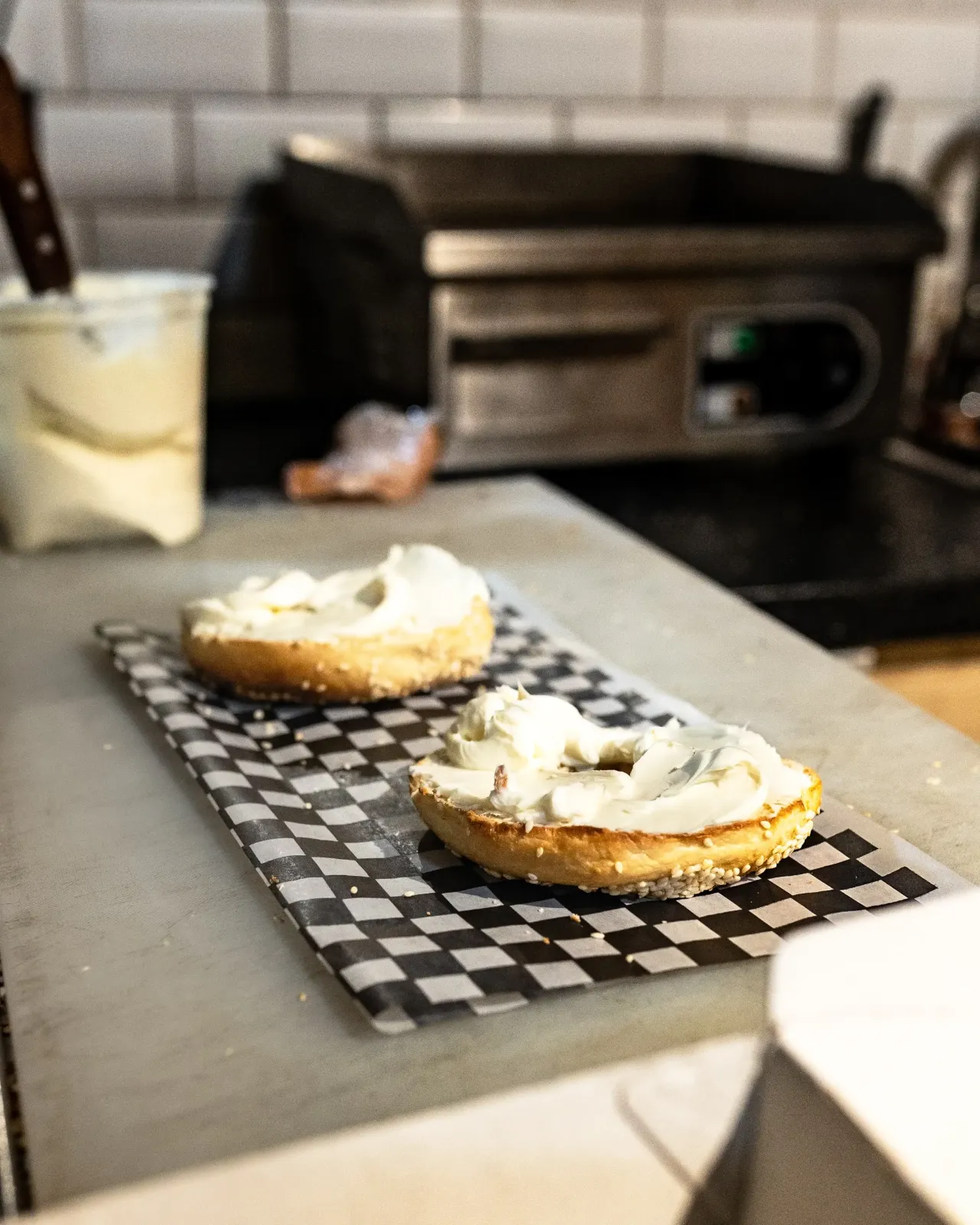 Bagel & Cream Cheese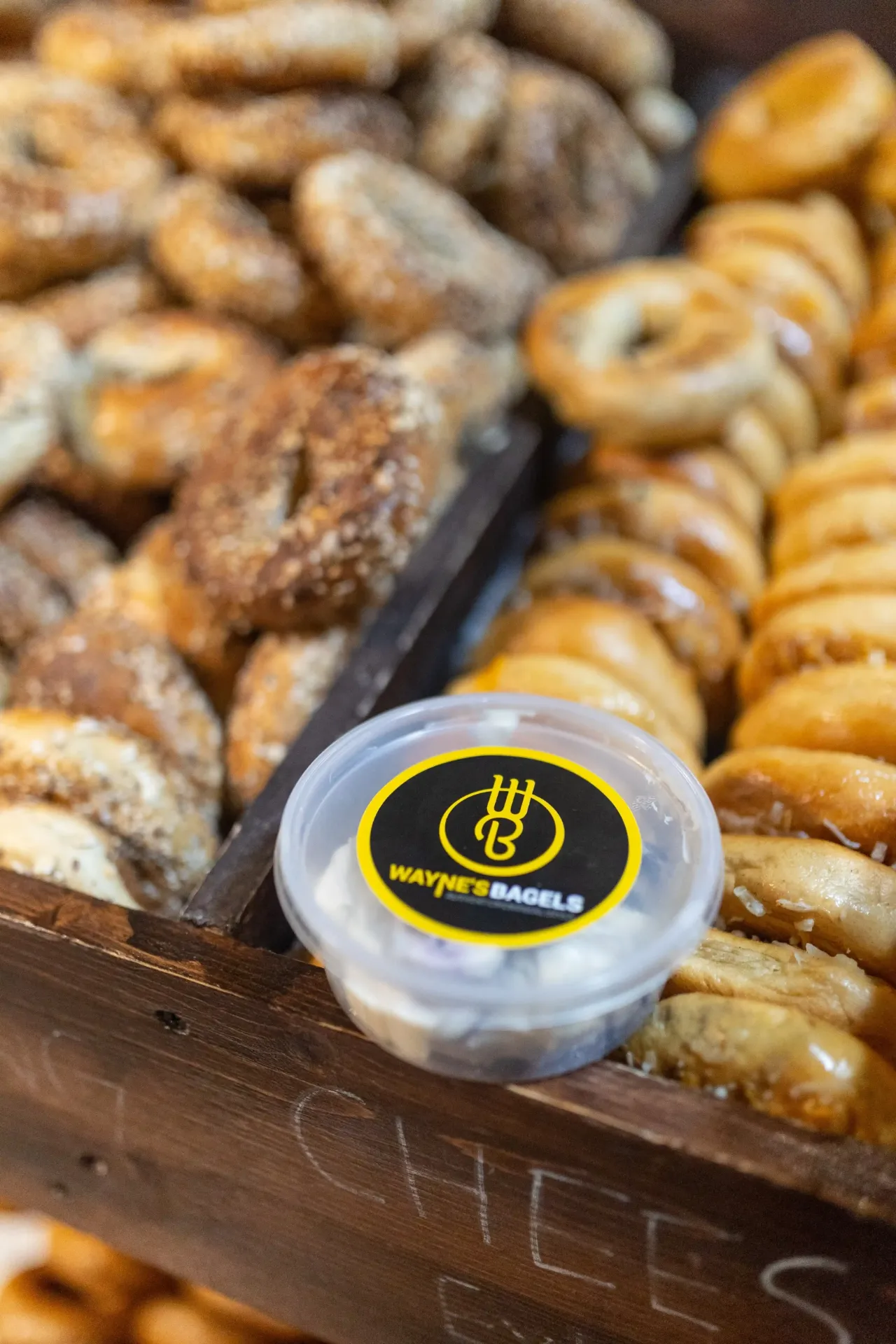 Cream Cheese To-Go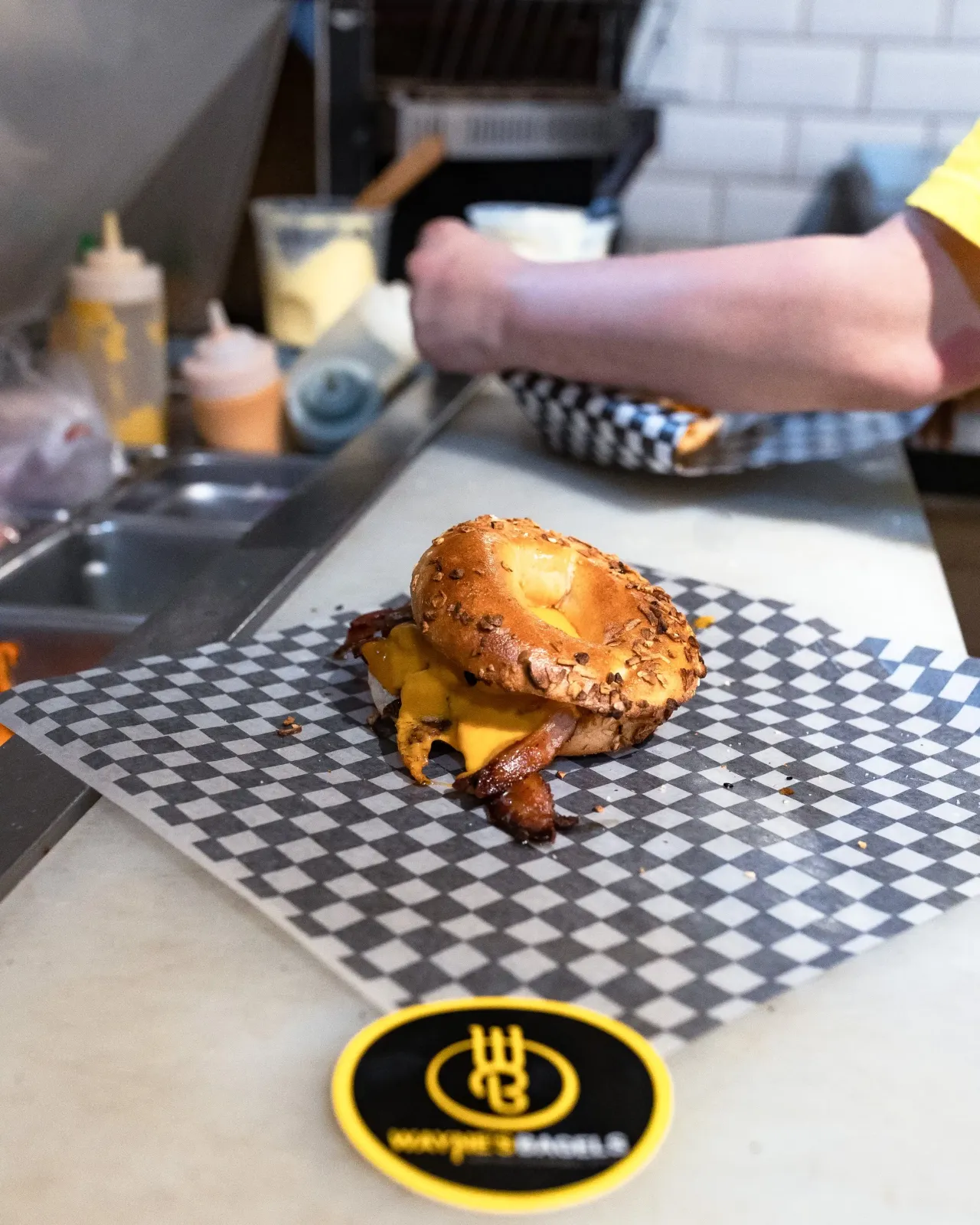 Breakfast Sandwich
you gotta try this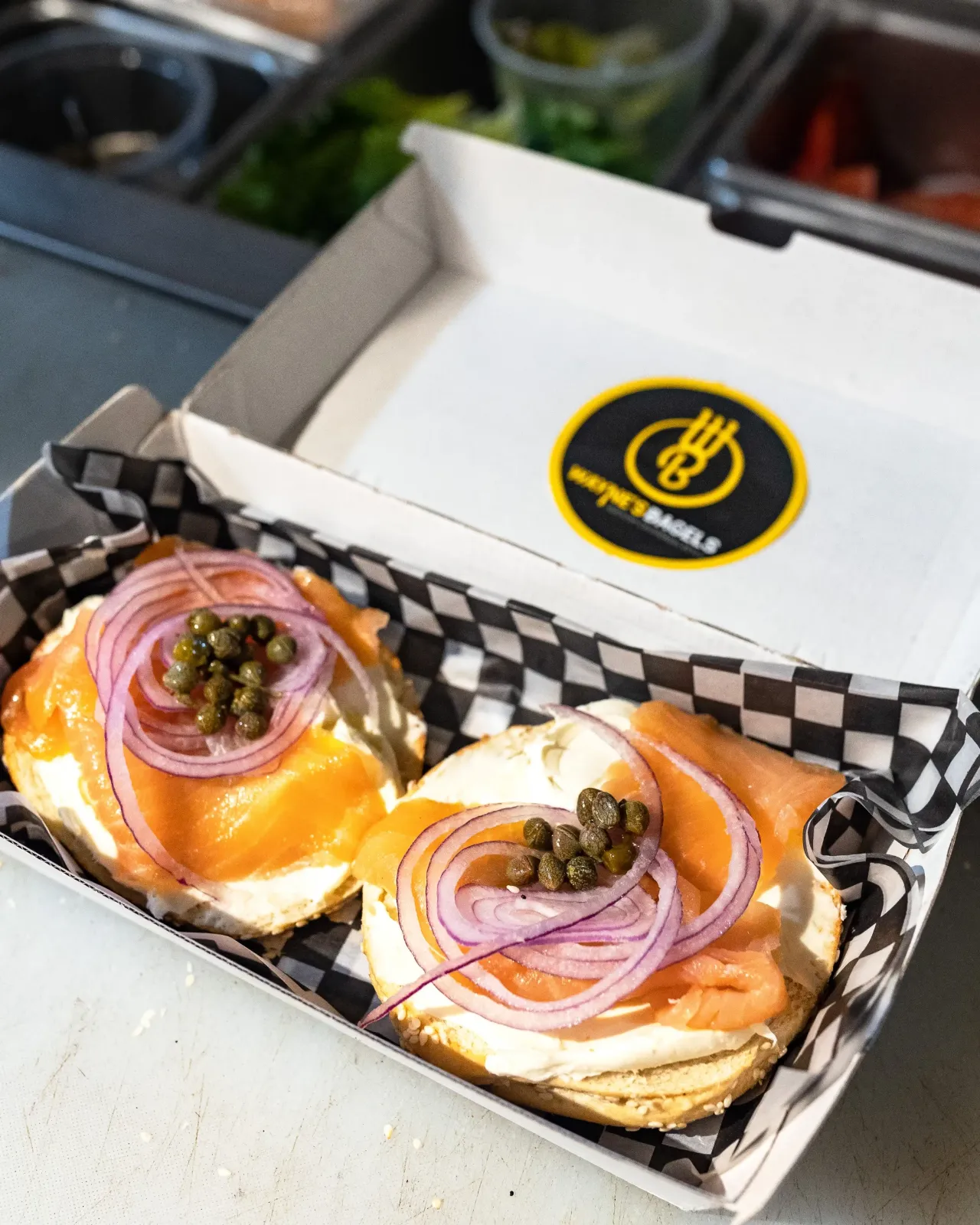 Try a bagelwich for lunch—the Classic Salmon is one of our best-selling options. Silky B.C. smoked salmon, soft Winnipeg cream cheese and chewy Montreal style bagel come together in perfect harmony!