Featured Vendor
Cherry Pit
Cherry Pit is all about making eating healthy easy and delicious. Their produce business started in 1995 in Canmore with just two tables filled with fresh BC locally grown fruit and Alberta vegetables. Twenty-three years later and they still have the same passion for everything local, fresh, and healthy. Sharla and the team at Cherry Pit now support over 60 farmers across Alberta and BC, bringing their fresh produce right you to at the Market! In 2011, they introduced the Vegetable Butcher who cuts your produce the way you like to make food prep more manageable.
Meet Our Vendors
The Calgary Farmers' Market is home to over 75 incredible local vendors. We invite you to get to know them, and discover more about the products they make, bake, and grow in Alberta.
Feature Food Hall Vendor
Wayne's Bagels
Wayne's Bagels has been in business for over 22 years, making it the first and the longest-standing traditional Montreal bagel shop in the city. They are committed to bringing quality, Montreal-style bagels to Calgarians and giving back to the community in many ways possible.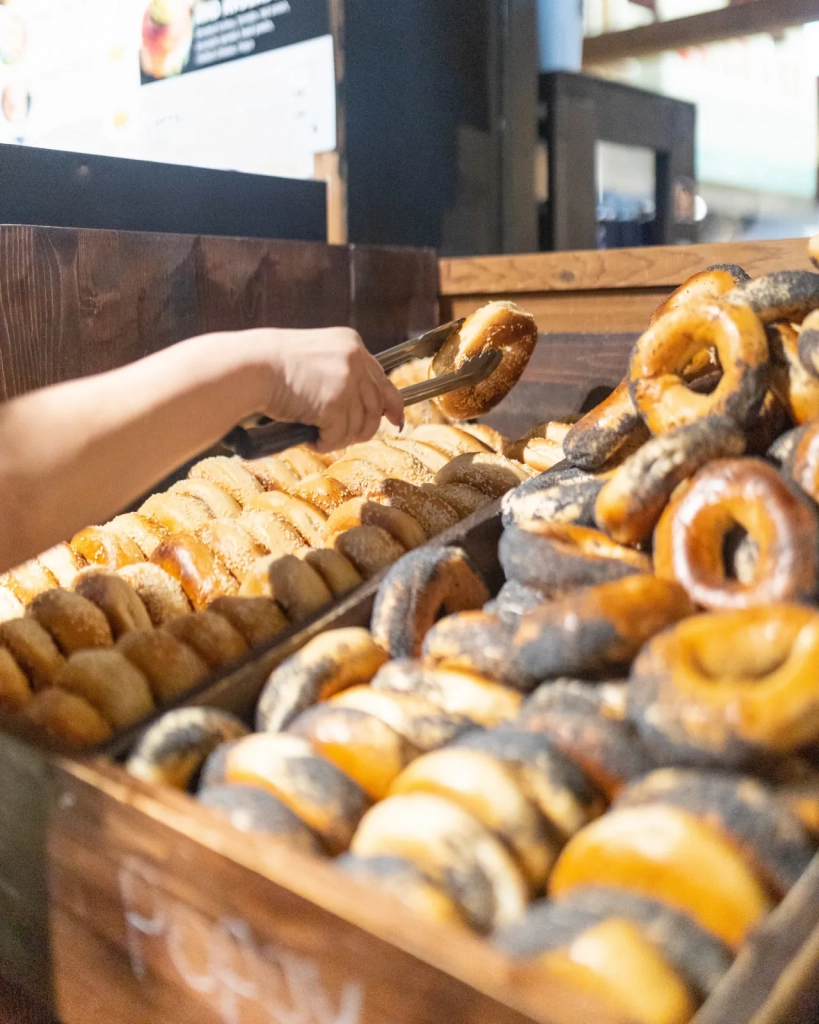 Market Meals
At the Food Hall, you'll find everything from nutritious meals to light snacks, beverages, and sweet treats. Learn more about the vendor restaurants at the Market.
Past Events
Calgary Farmers' Market events celebrate food, culture, cooking, farming, ranching, local artists, and more. There are fun, events to look forward to year-round.