Kin Sushi
Kin Sushi serves up handmade sushi and other Asian-related dishes. Everything is made fresh every day, so you always have the best quality meals.
What's Available
Kin Sushi offers a variety of both Japanese and Korean food which includes vegetarian rolls and seaweed salads. If you are looking for something that can fill you up, grab a rice bowl with sashimi, chicken, or a nori burrito.
Special Rolls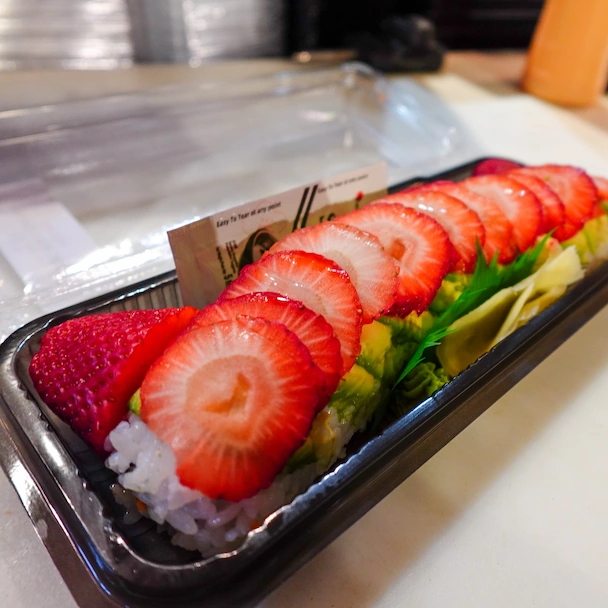 Vegetarian
Sushi Platters
You gotta try this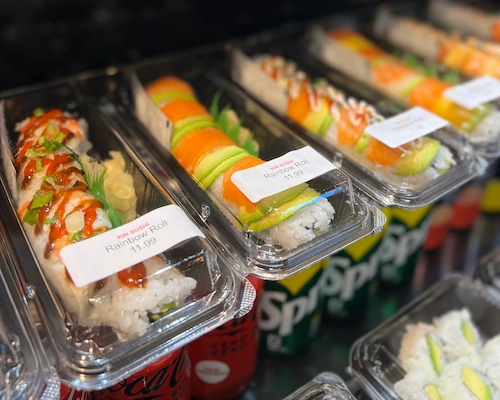 Their most popular menu item is the rainbow roll. Try it with or without their spicy mayo!