CFM South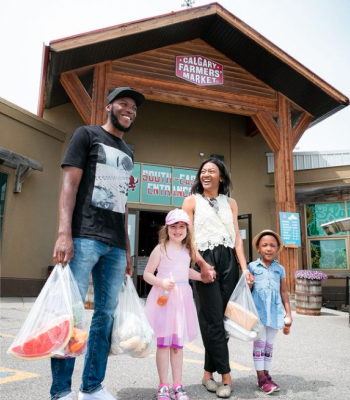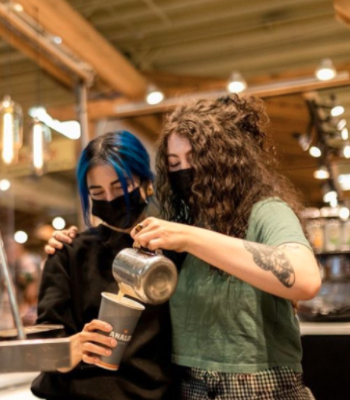 Located just off Heritage Drive and Blackfoot Trail, the Calgary Farmers' Market was built to be a family friendly and dynamic destination for community engagement.
We have over 70 vendors supplying customers with fresh local produce, meat, poultry, international food, organic goods, jewelry, art and much more.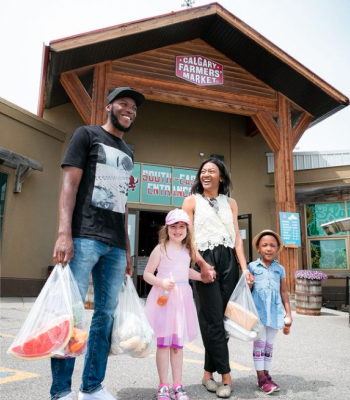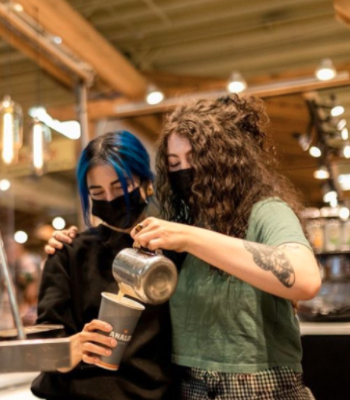 Our Hours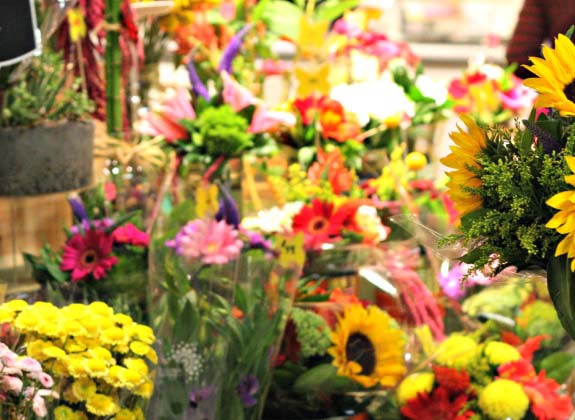 The Calgary Farmers' Market South location is open Thursday to Sunday, 9:00am – 5:00pm.
If you're looking to get your hands on the most sought-after items, Thursday morning is an optimal time to visit. Thursday & Friday after 2pm and Saturday & Sunday mornings before 11am are generally less crowded than other times.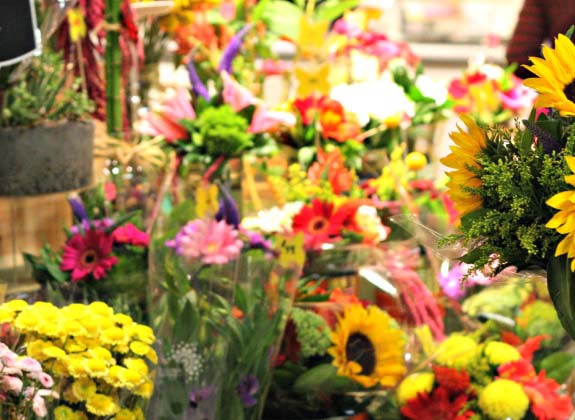 EXPLORE INSIDE THE MARKET
Take a stroll through our Market using Google Maps!
PARKING AT THE MARKET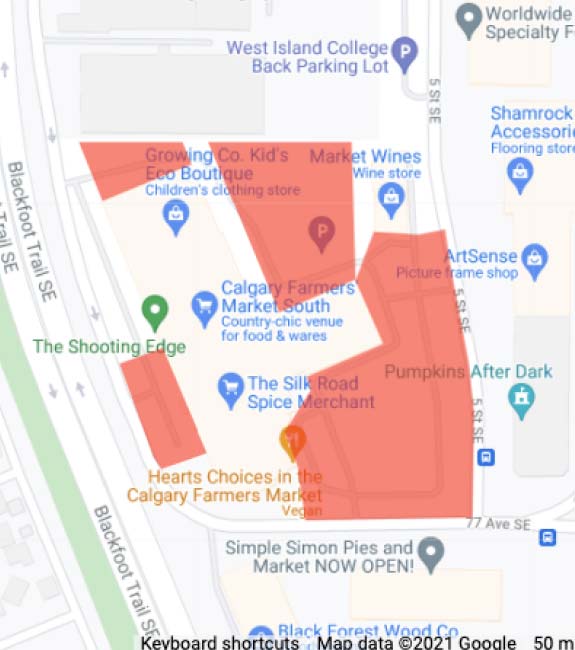 Parking at the Market is free and there's plenty of it—over 800 spaces! There is also additional street parking available on 77 Ave and 5 St SE. Parking lots are highlighted in red.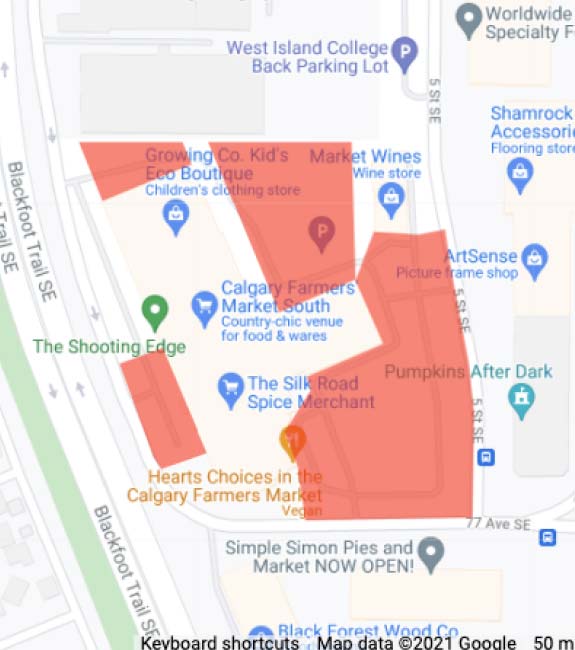 DID YOU KNOW?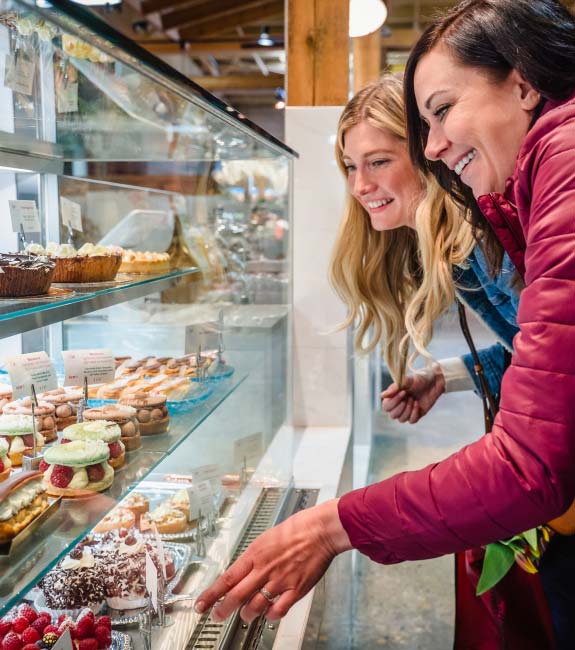 The Calgary Farmers' Market wasn't always in our current SW Calgary location—we used to call Currie home! Learn more about our story.
Read our story