Absolutely Fabulous Face Painting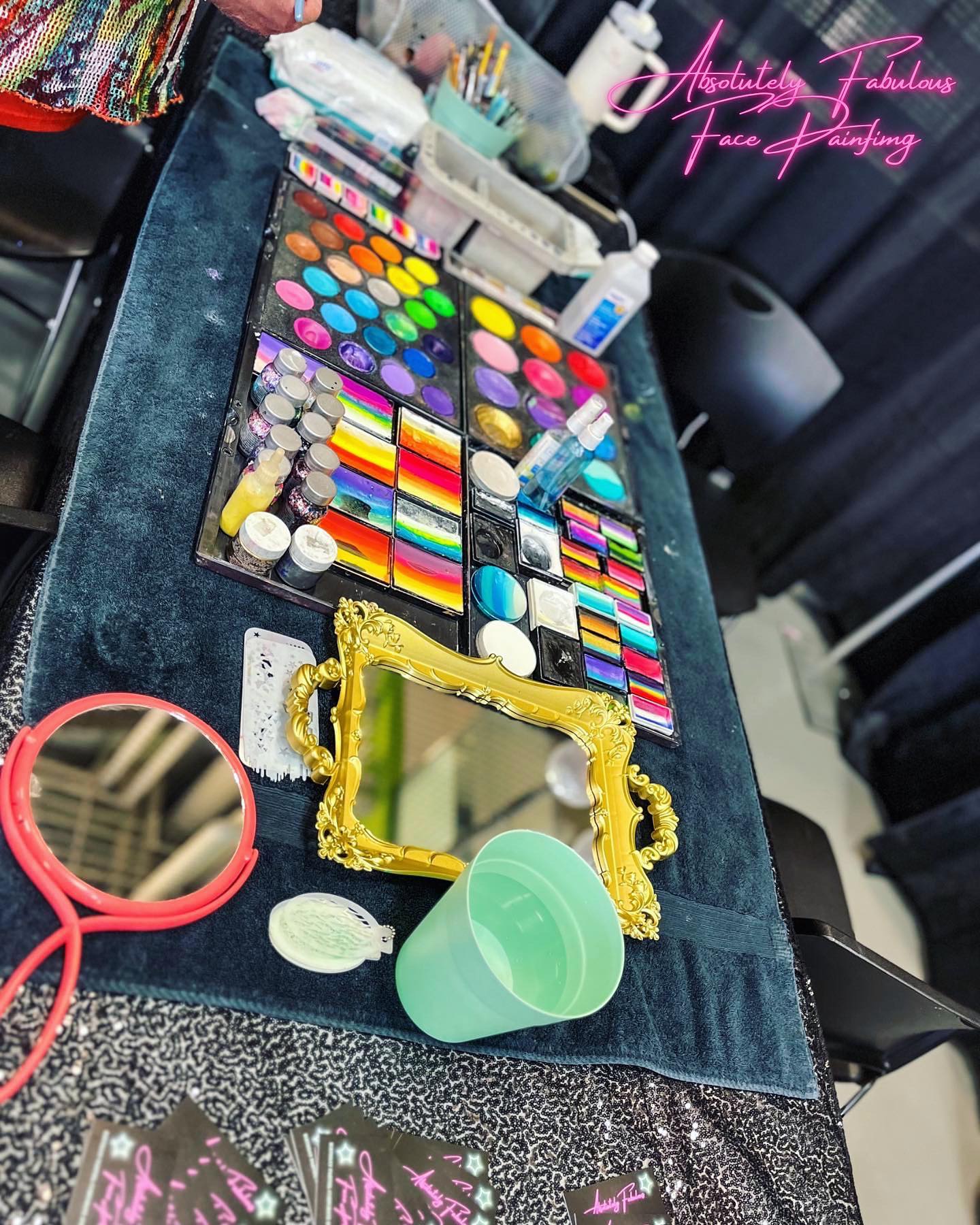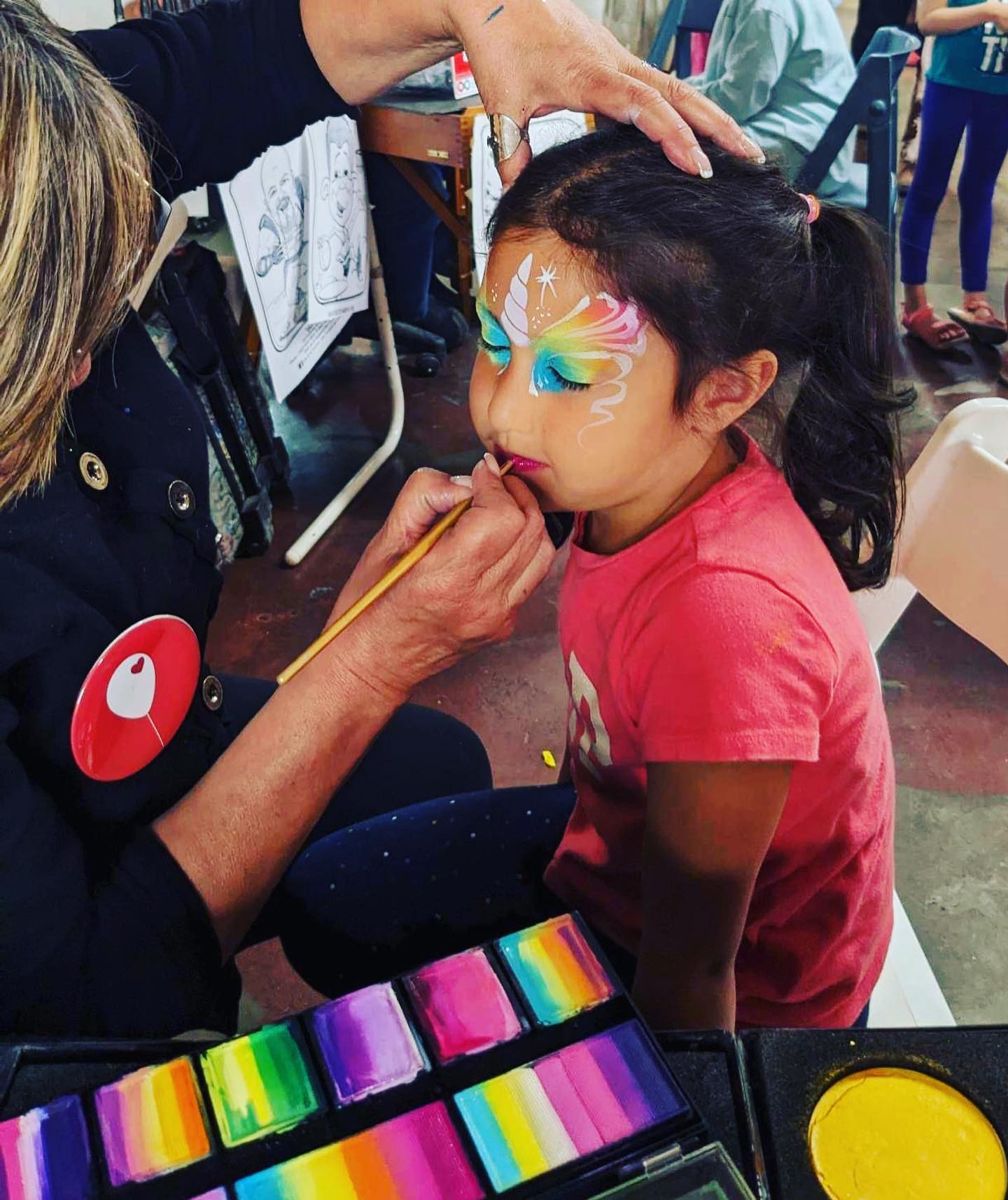 Absolutely Fabulous Face Painting began when Liz's daughter had her face painted at a carnival in the UK. She fell madly in love with the gorgeous butterfly and was devastated to see it dissolve onto a face cloth. She begged to have it redone until Liz's husband brought home a set of face paints. 22 years later and Liz is now spreading joy with paints to kids of all ages with her daughter at her side!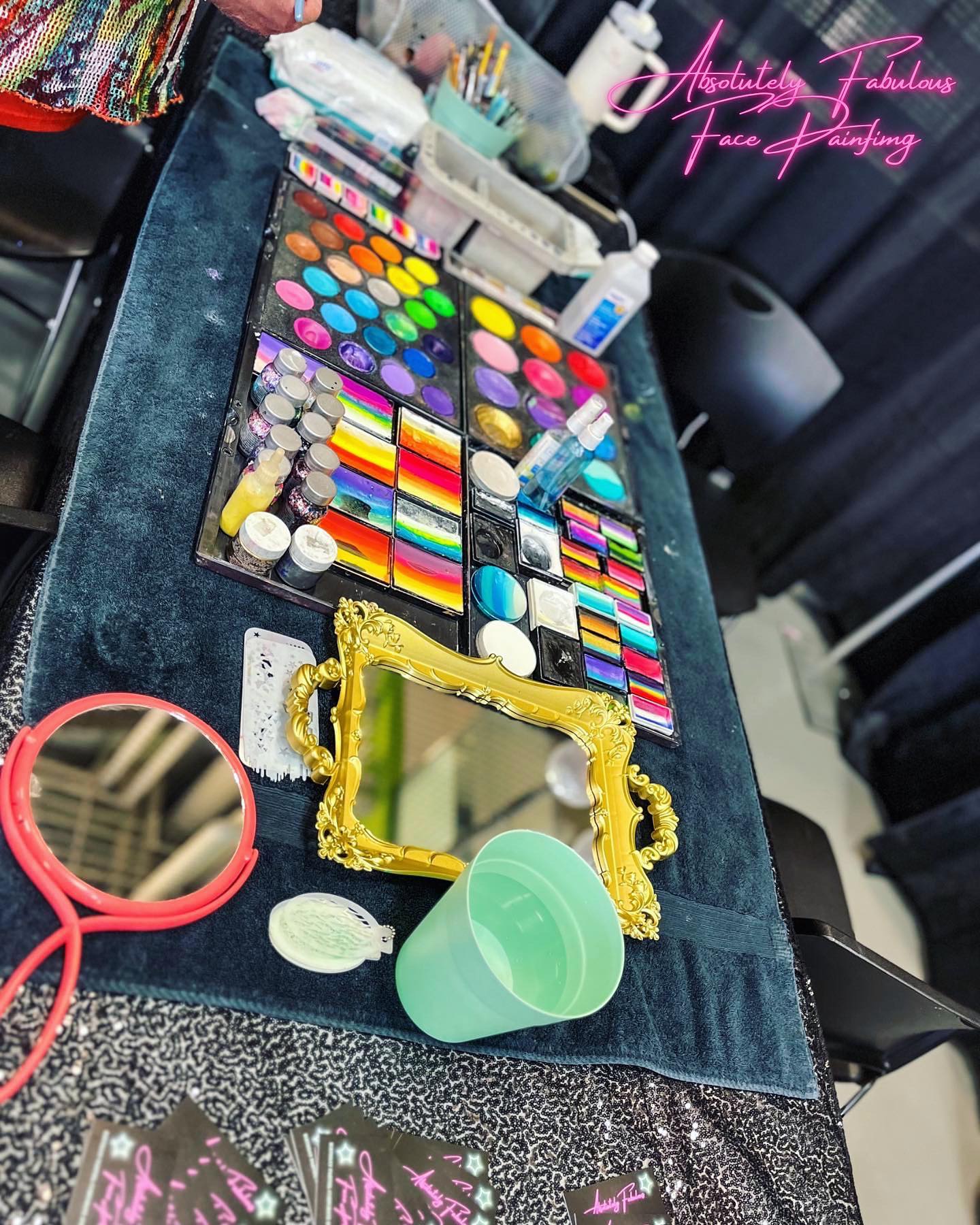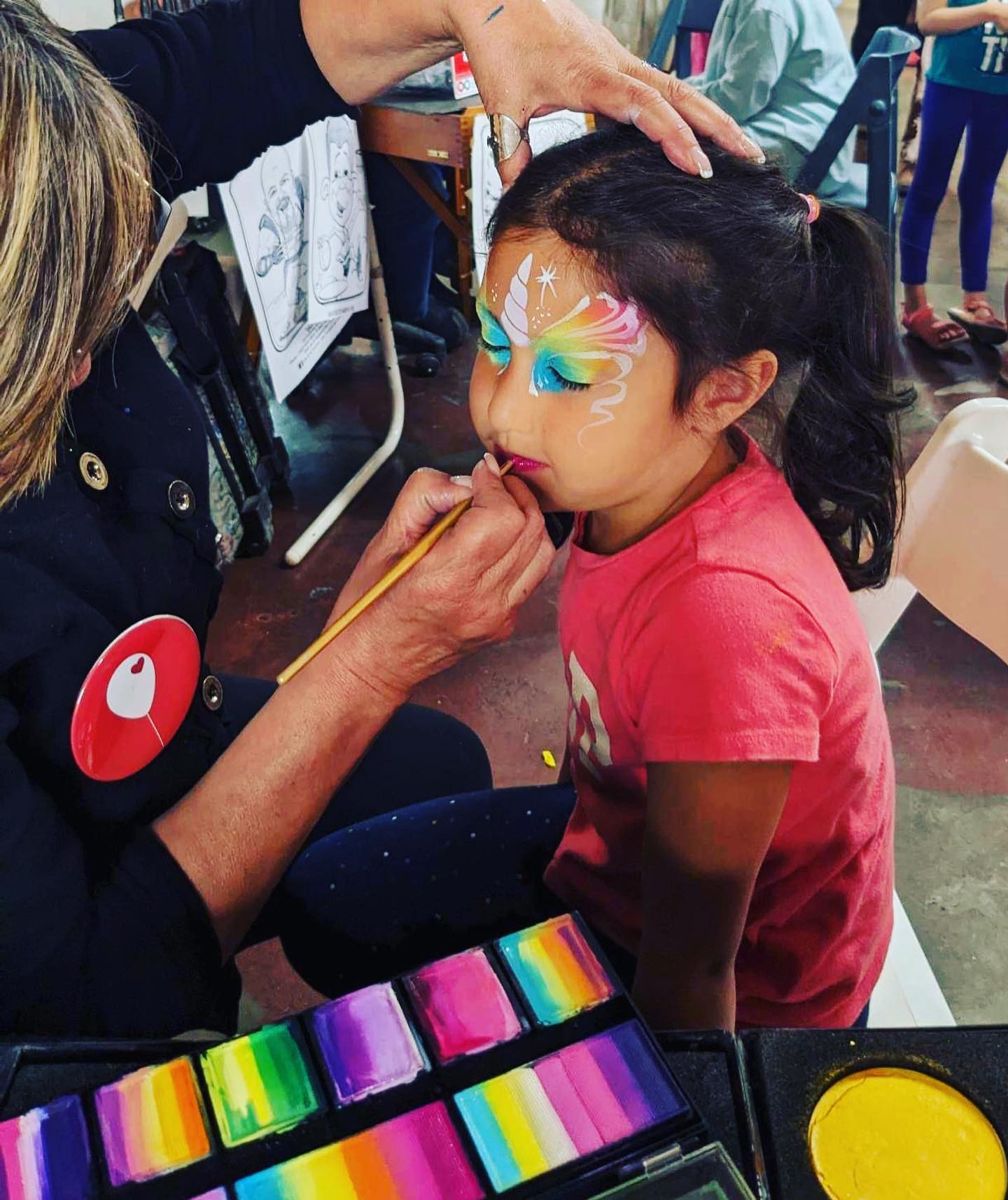 What's available?
Find colourful options for everyone – face painting, arm adornment (for those who don't want their faces touched) mica and glitter tattoos, hair feathers and tinsel (coming soon), and some pretty funky temporary tattoo options for adults too! They use cosmetics specifically designed for sensitive skin, and their hygiene practices are as stringent as you will find anywhere!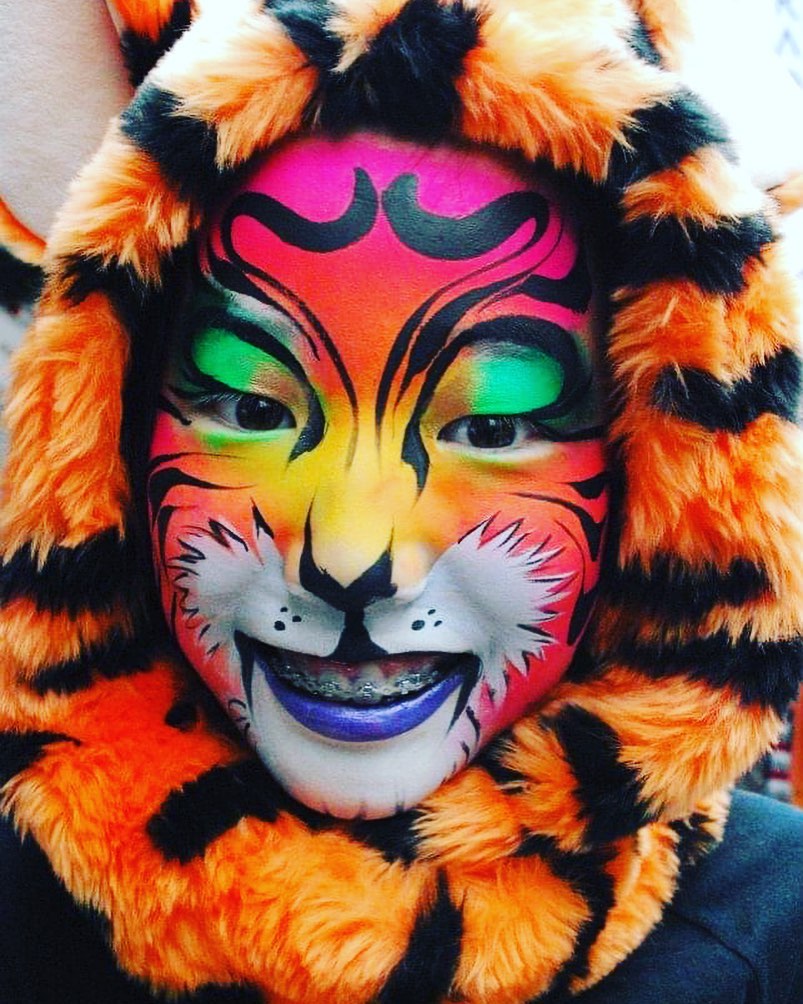 Face Painting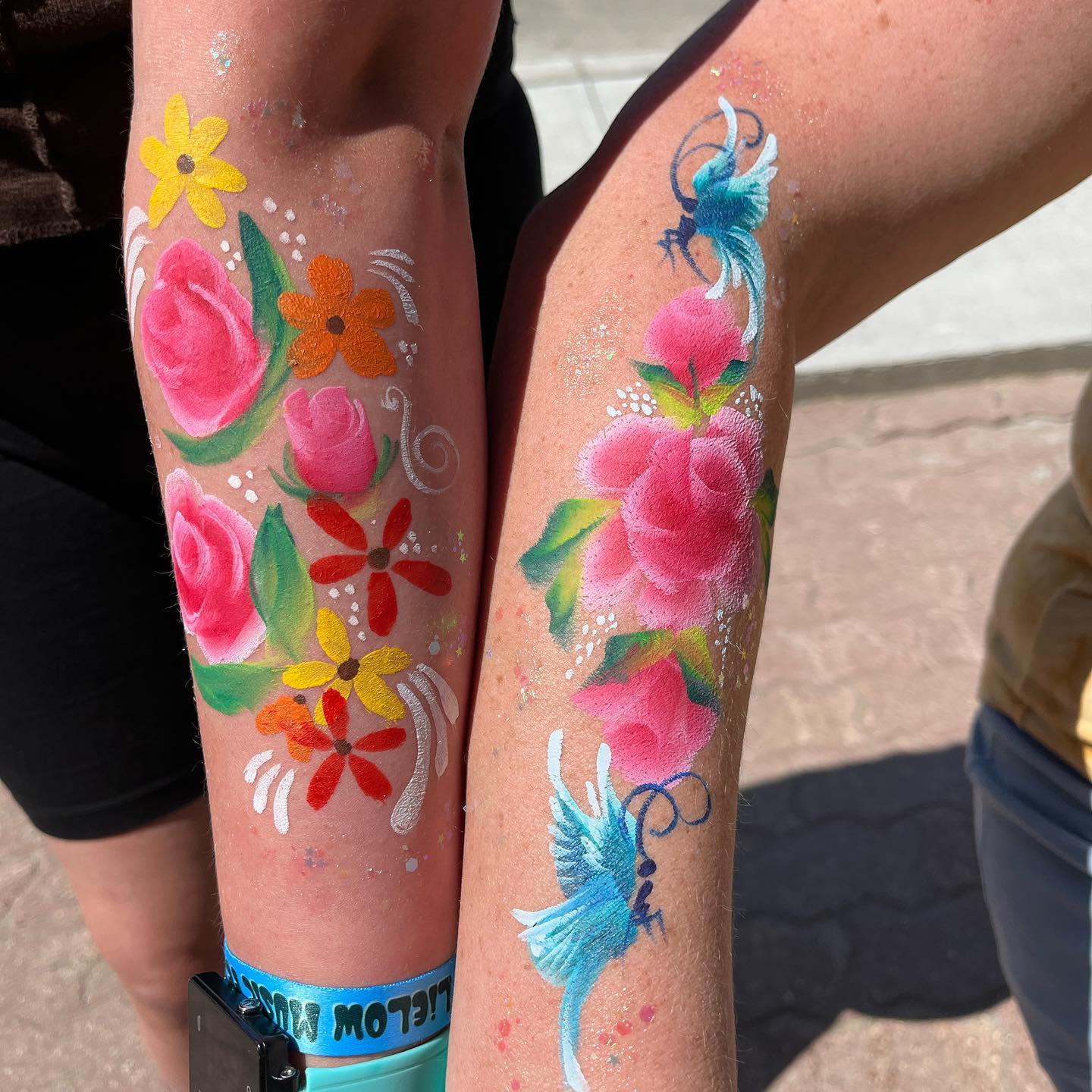 Arm Adornment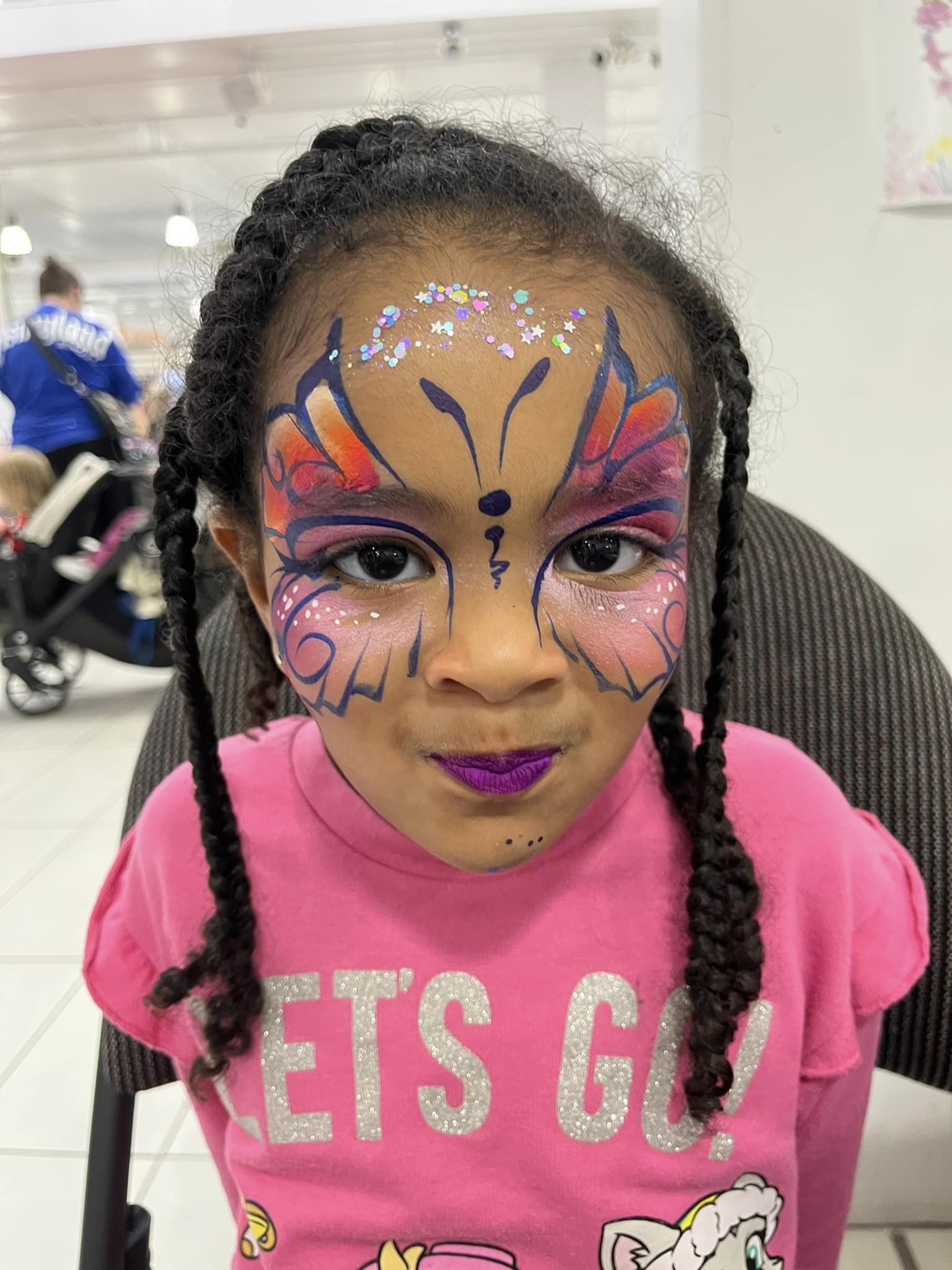 Glitter and Mica
you gotta try this.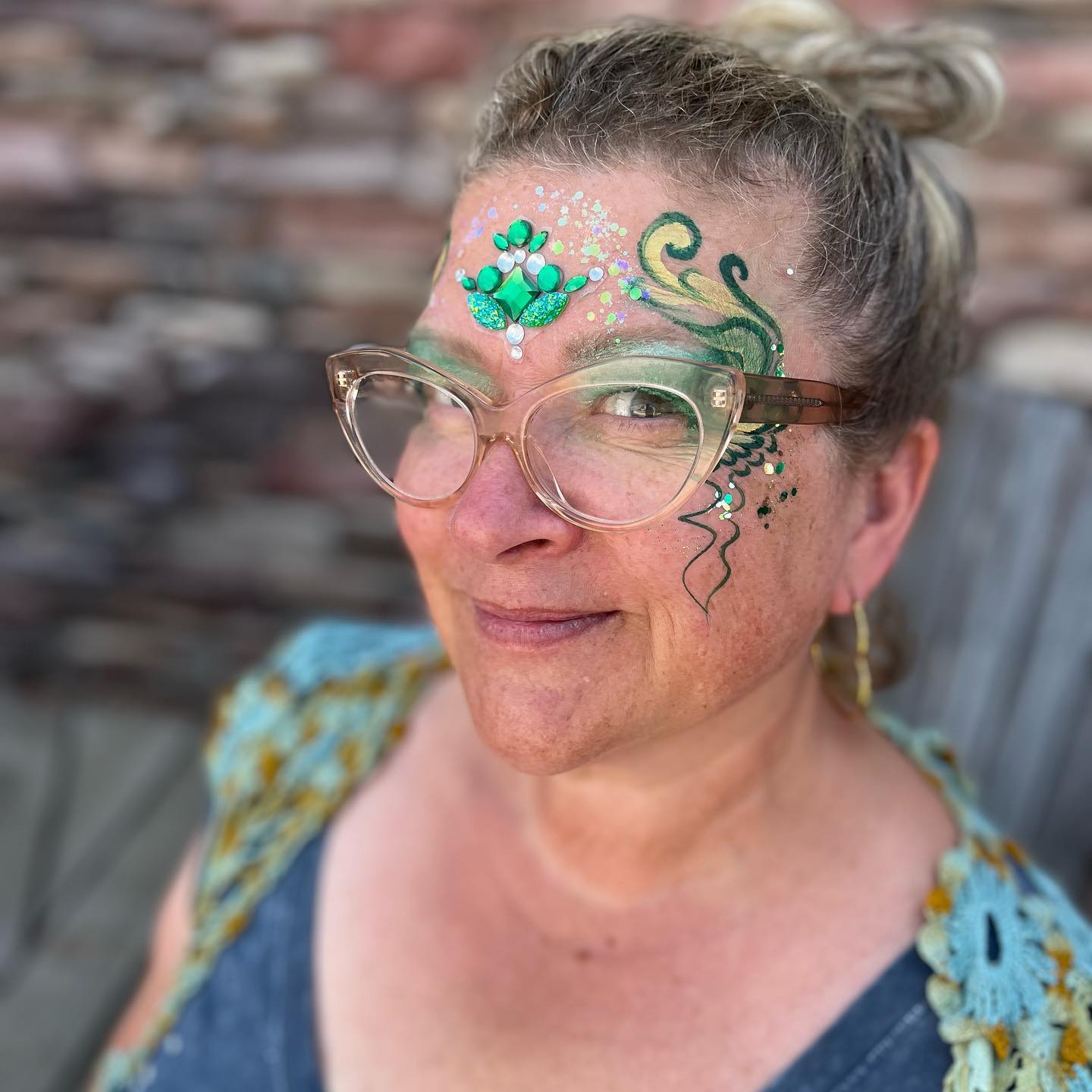 The Absolutely Fabulous Bling Bar! Ladies, if you're heading out for a night on the town, have some seriously funky makeup done! They'll match your outfit, use custom-made gem clusters and festival glitter to create a spectacular effect!