Going Nuts
Chris and Brenda's entrepreneurial spirit and passion for serving Calgarians with unique products lead them to open Going Nuts in 2004. Going Nuts started with only 3 flavours of nuts – Cinnamon Almonds, Curried Chili Cashews and Ginger & Spice Pecans. They have since grown substantially and are now a Market staple for snacks, nut milk, granola bars, and energy bites.
what's available?
Going Nuts creates a variety of delicious roasted and flavoured nuts, including sweet, spicy, and savoury almonds, pecans, cashews, and peanuts. They also make a variety of nut butters, granola and granola bars, energy balls, nut mixes and dried fruit.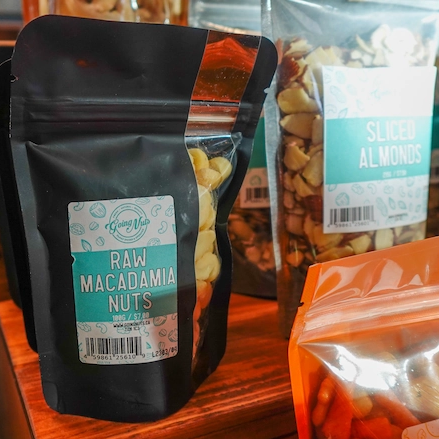 Nuts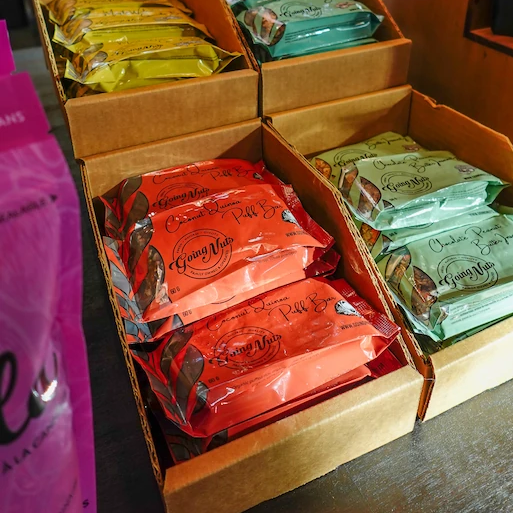 Granola Bars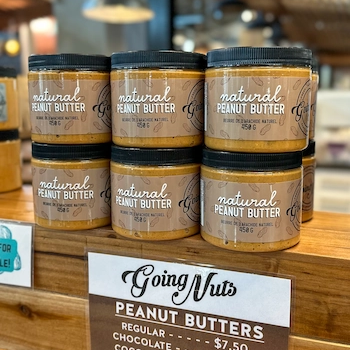 Nut Butters
you gotta try this.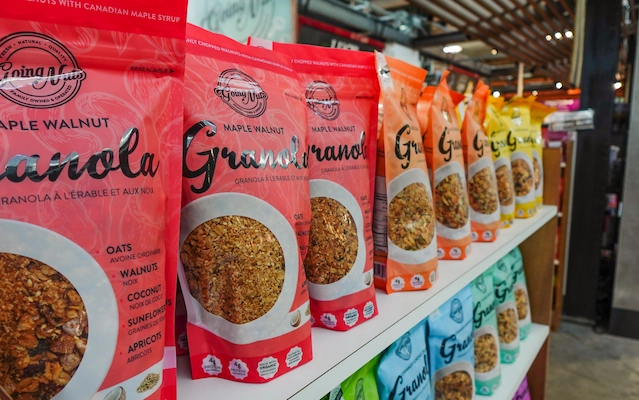 Start your day off with Going Nuts' delightful granola in an array of flavours from maple walnut to mango ginger!