Knifewear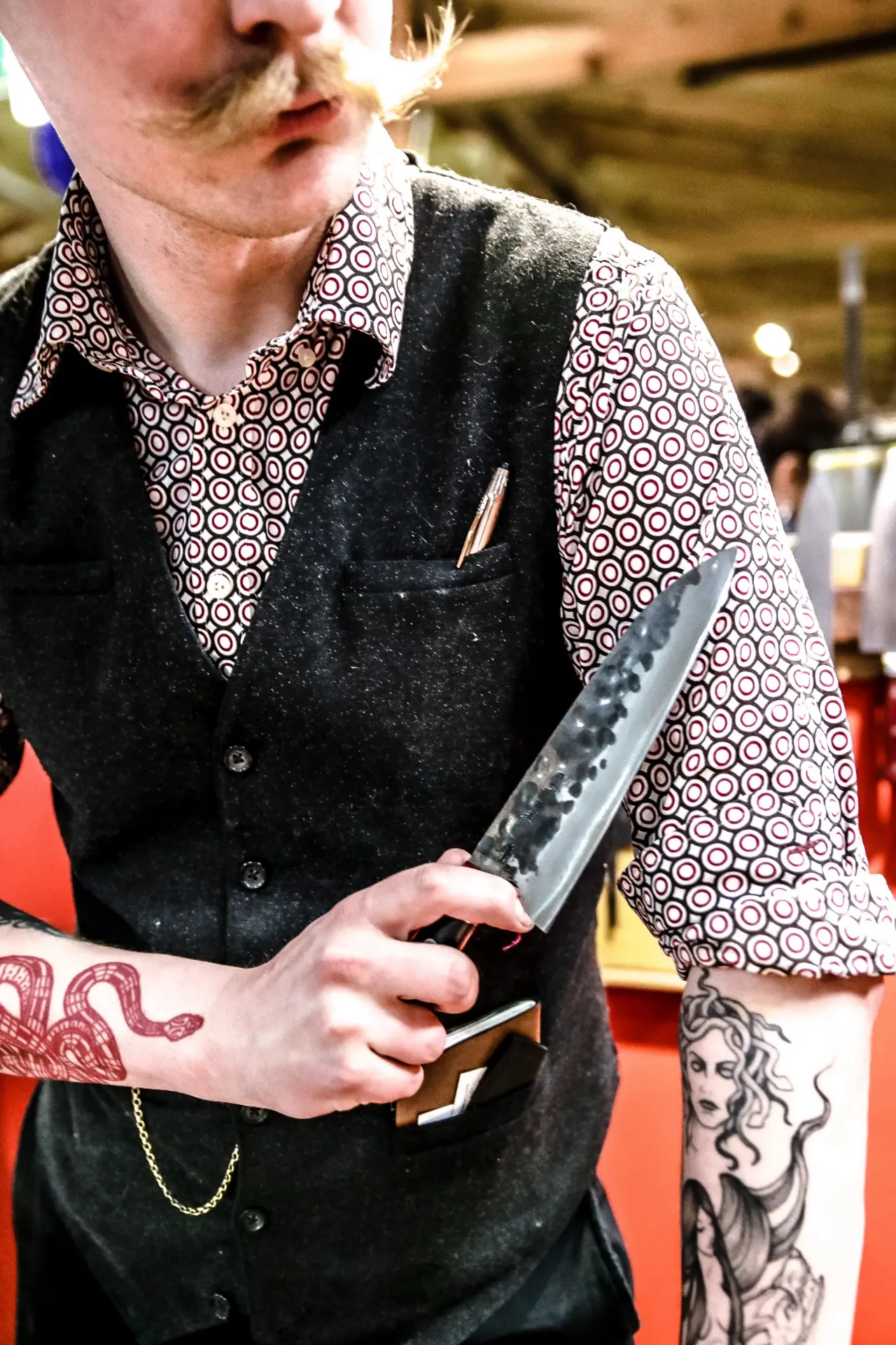 Knifewear's motto is, "Sharp knives rock!" They love cooking and know that a great knife makes the experience way better. Knifewear has been importing high-performance Japanese knives since 2007. Japanese knives are sharper, and they stay sharp longer because they're made with harder steel than regular knives.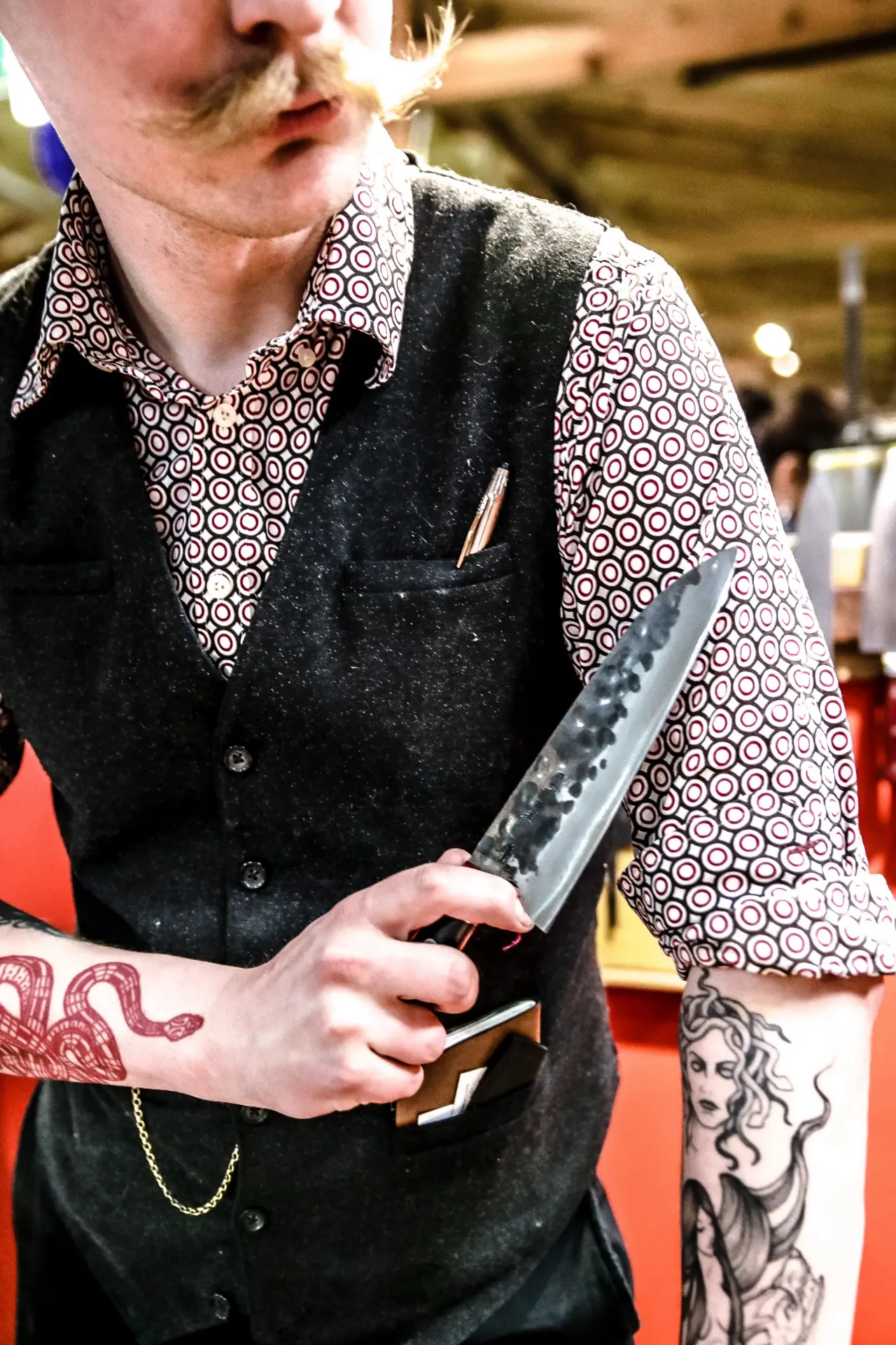 what's available?
Knifewear offers a full range of high-performance Japanese knives. Their team of experts can help you pick out the perfect knife for the job—whatever that may be. You can choose based on shape and purpose, with selections ranging from the classic chef's knife to something more specialized like a honesuki for poultry or yanagiba for sushi. You can also choose by brand, with all of Japan's most esteemed knife makers represented, including Fujimoto, Haruyuki, and Masakage. And don't forget to pick up some accessories! Keep your new knife sharp with top-quality sharpening tools and knife accessories.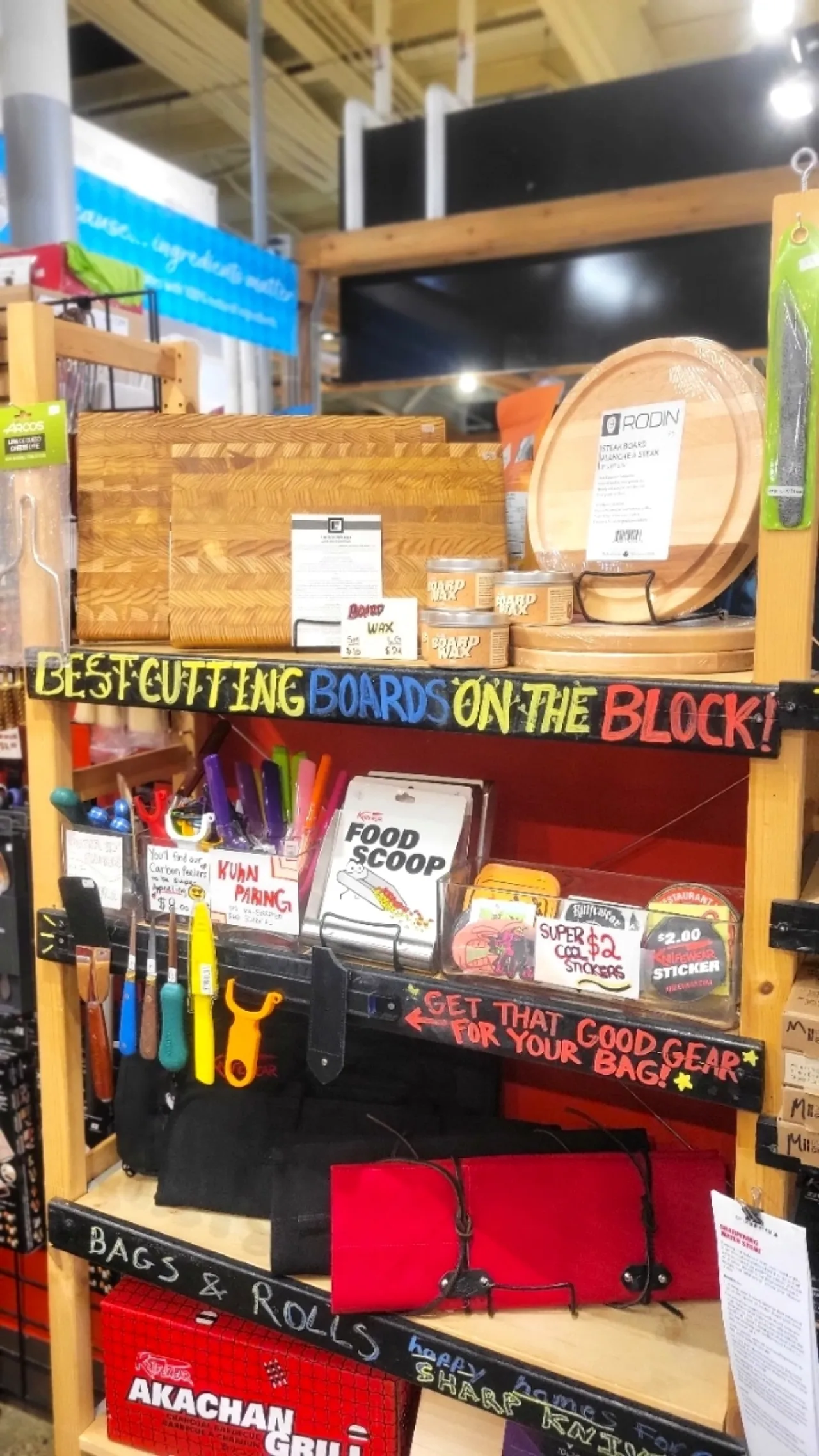 Cutting Boards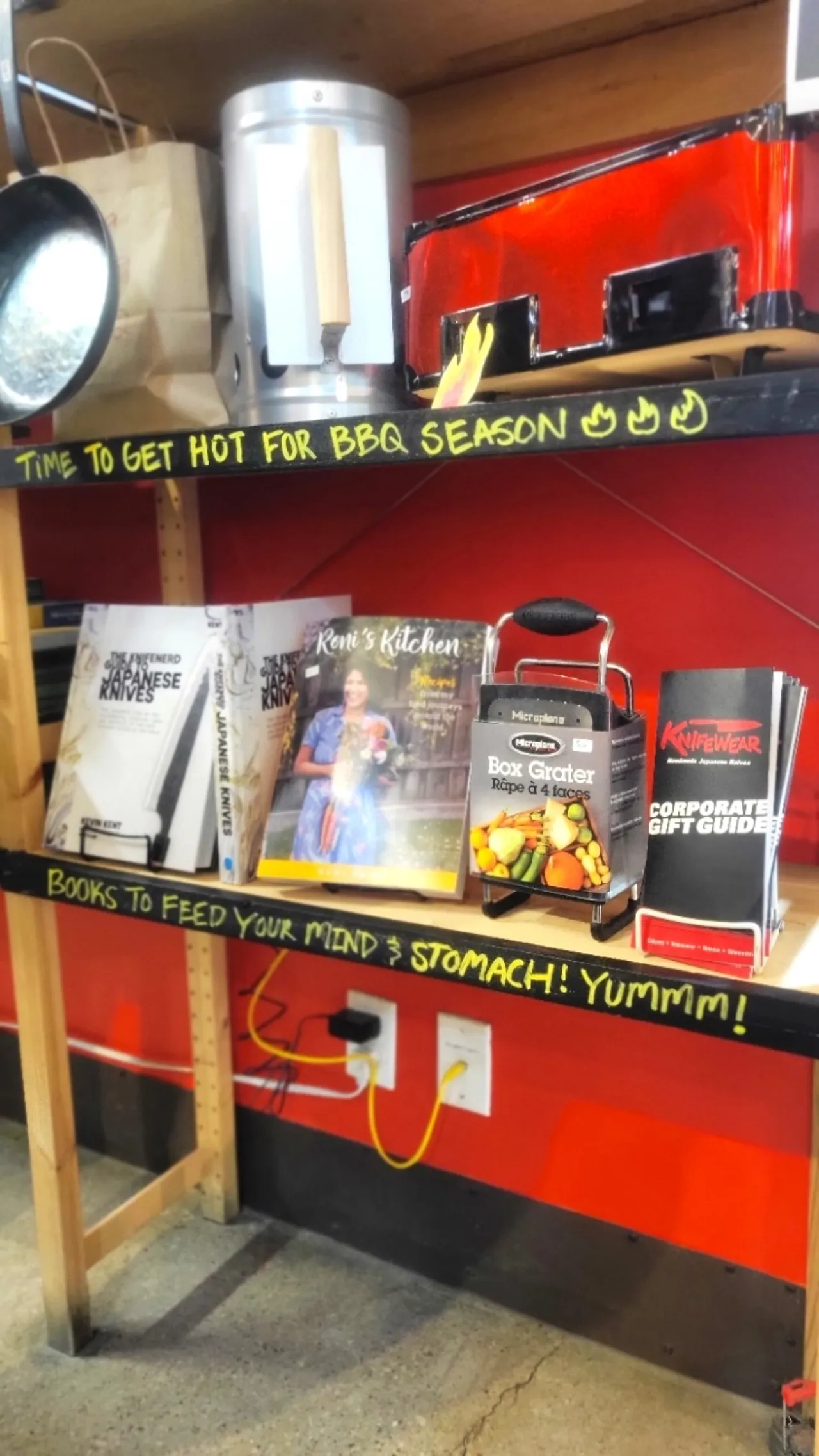 Cookbooks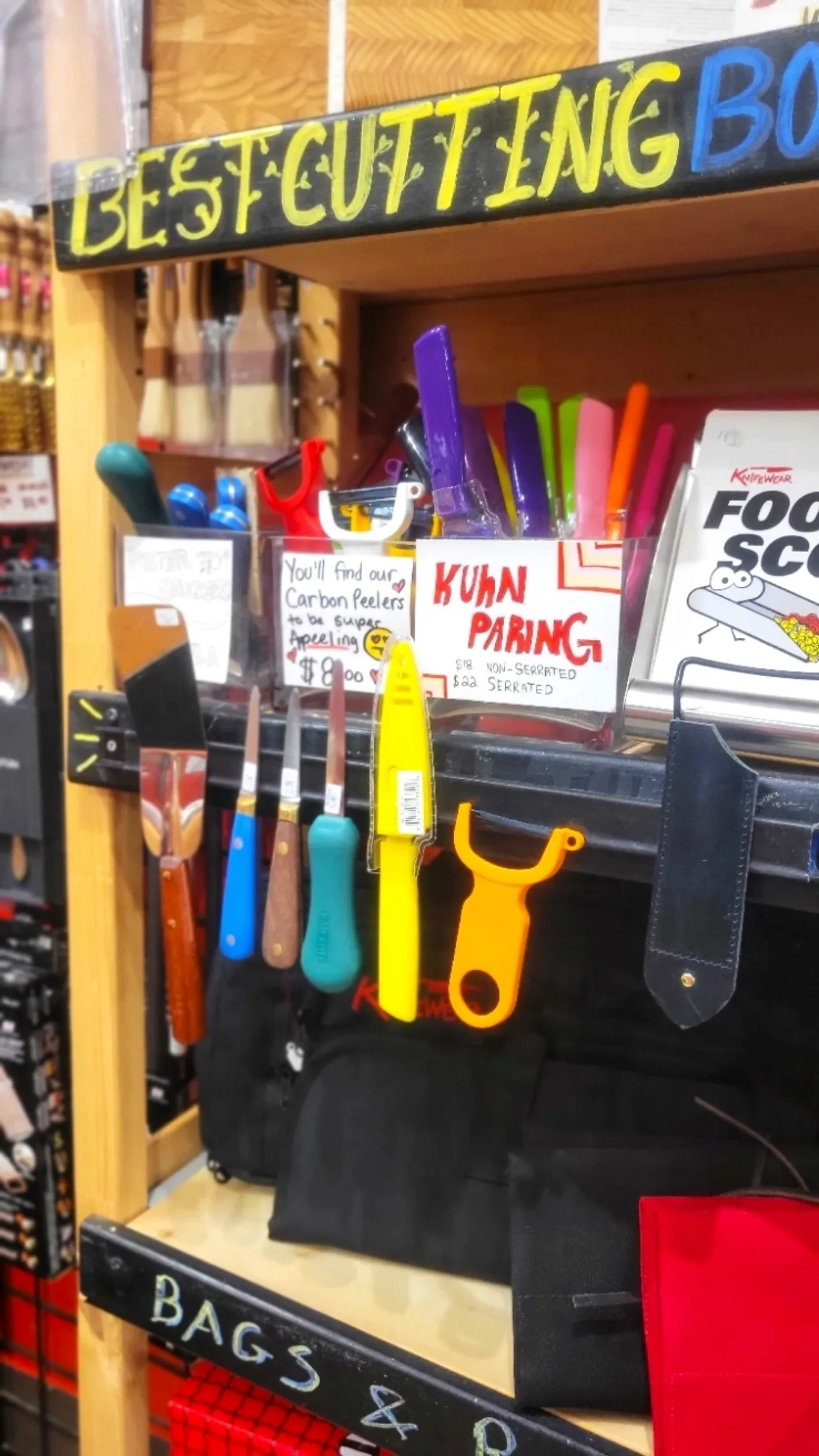 Kitchen Utensils & Gadgets
you gotta try this.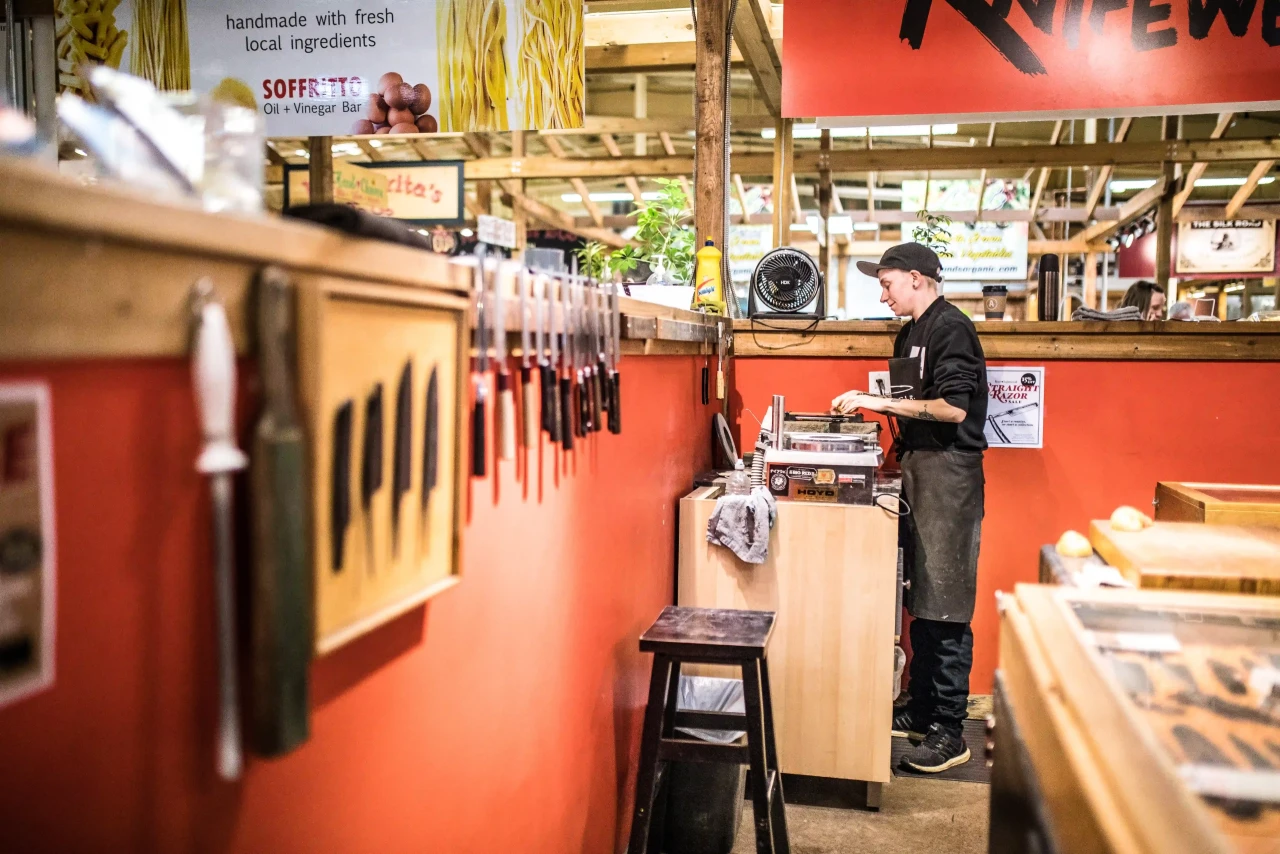 Bring your knife to the Market to be sharpened while you shop!