Soffritto Oil and Vinegar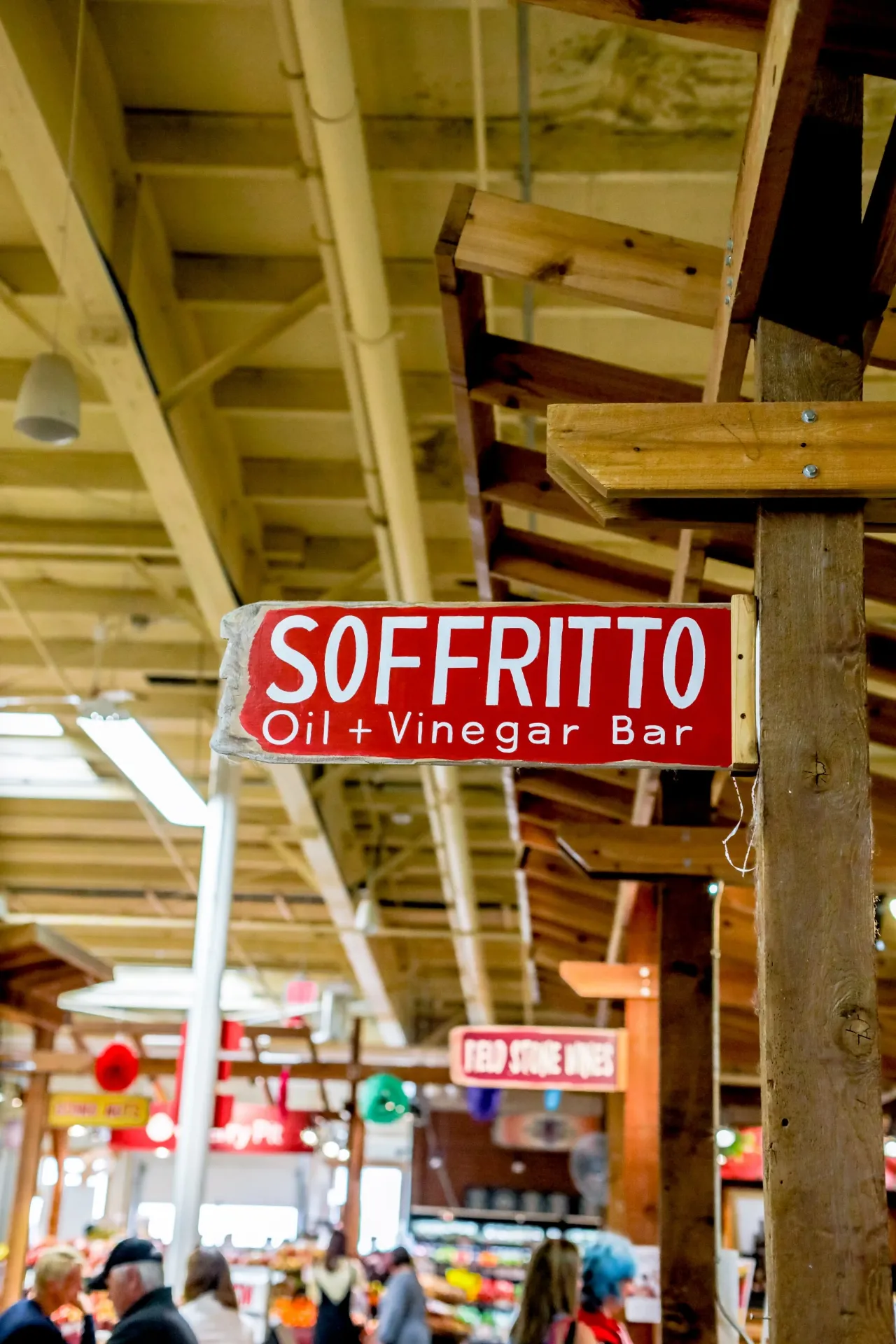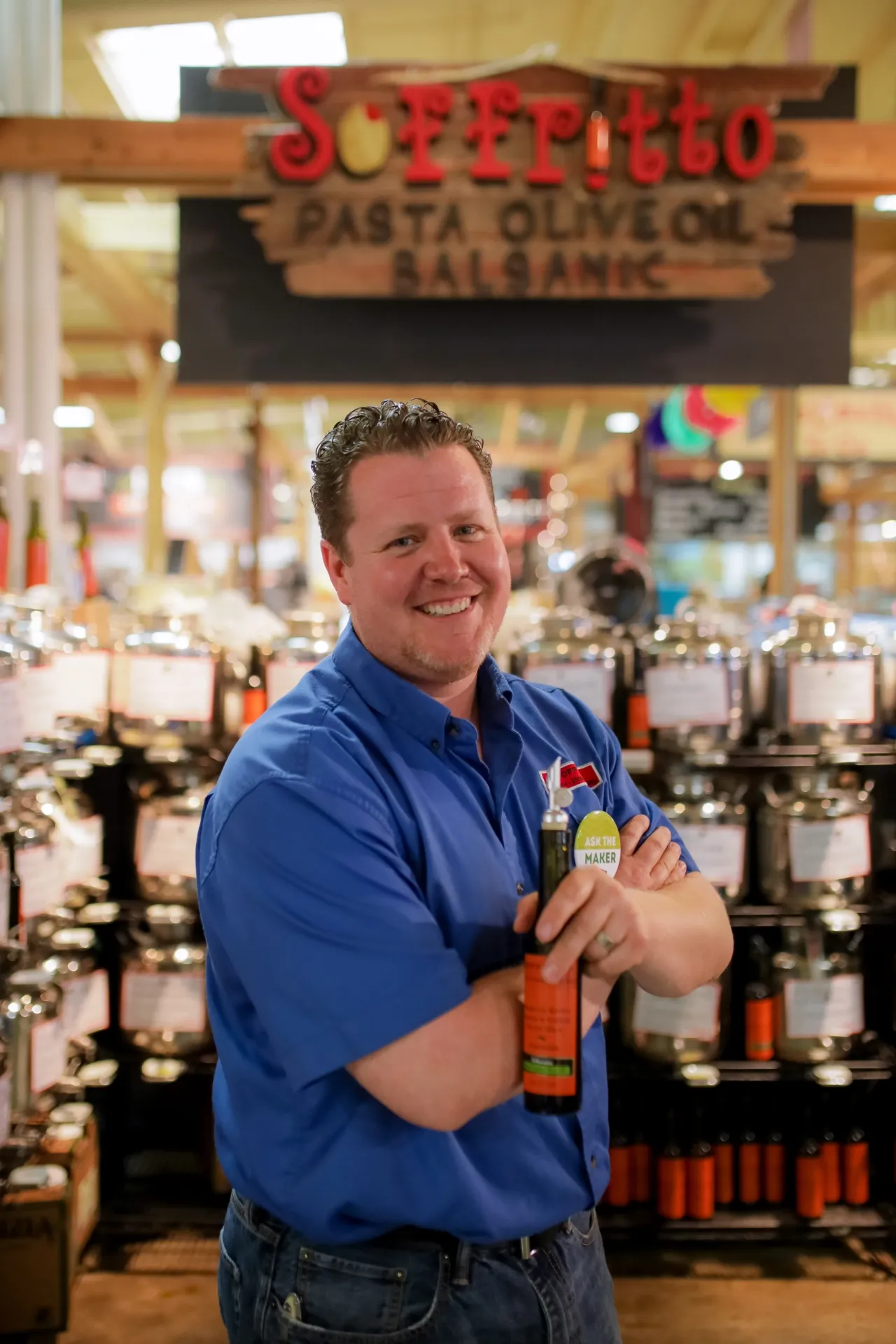 Soffritto Oil and Vinegar is a little store with a big heart. The owner of Soffritto, Gord, has a relentless passion for olive oil, balsamic vinegar, and Italian food. They've packed a lot of amazing products into their space, and the staff are always there to help you find the hidden gems.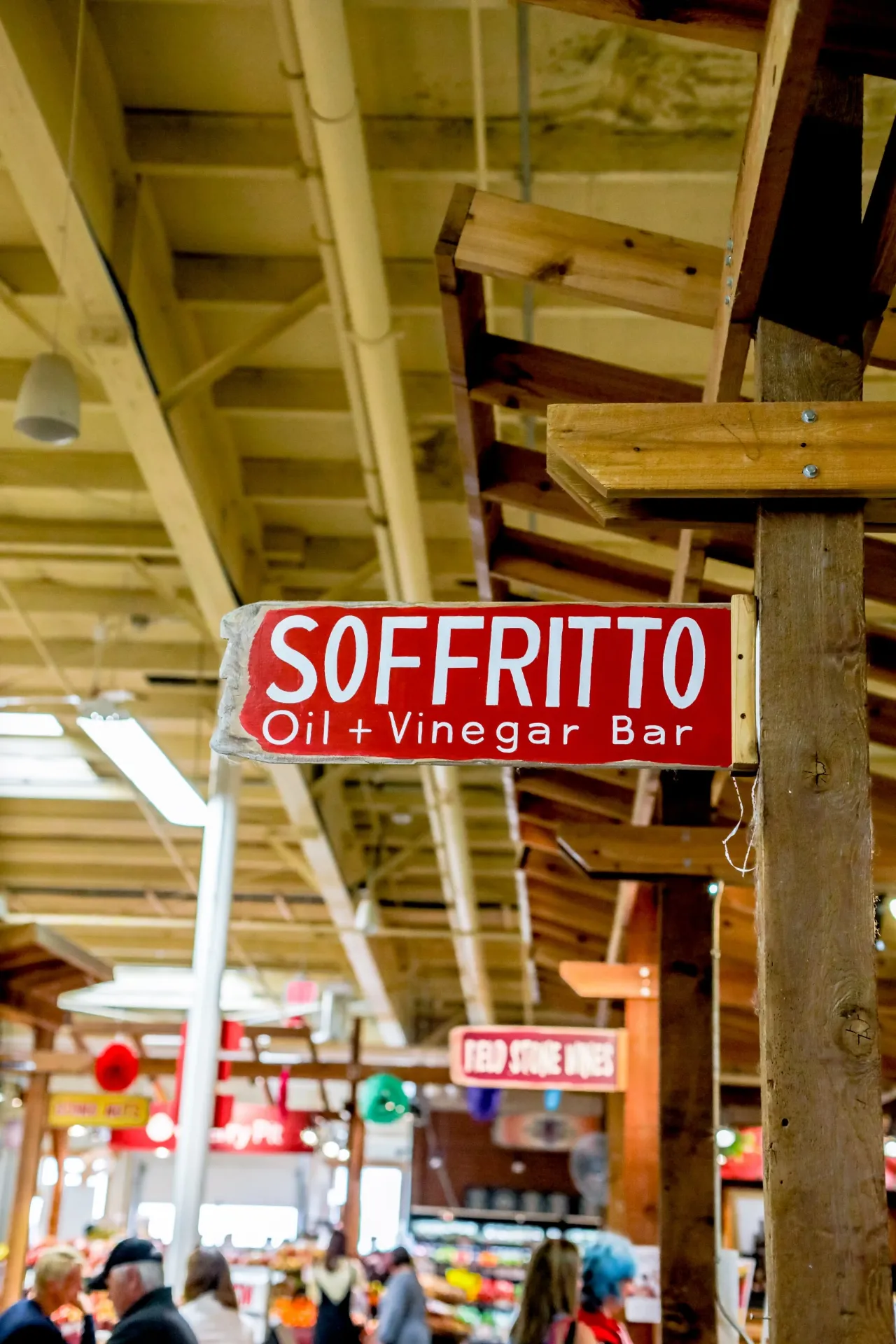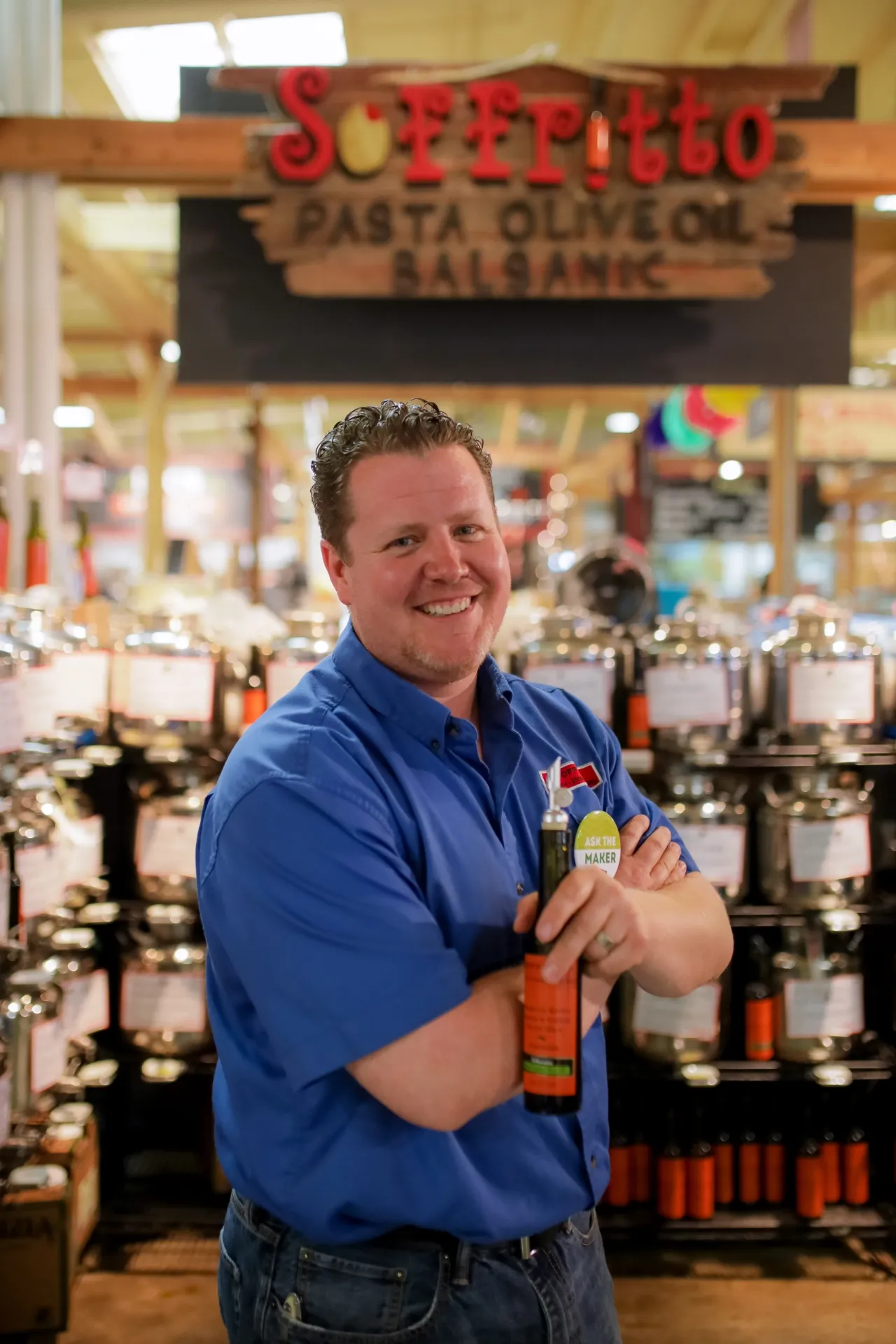 what's available?
Soffritto has Calgary's finest selection of single-source olive oils and vinegars. They also prepare a variety of pastas, ravioli, and tortellini in house using only the freshest ingredients. Don't forget to experience the olive bar! They have different options every weekend for you to try.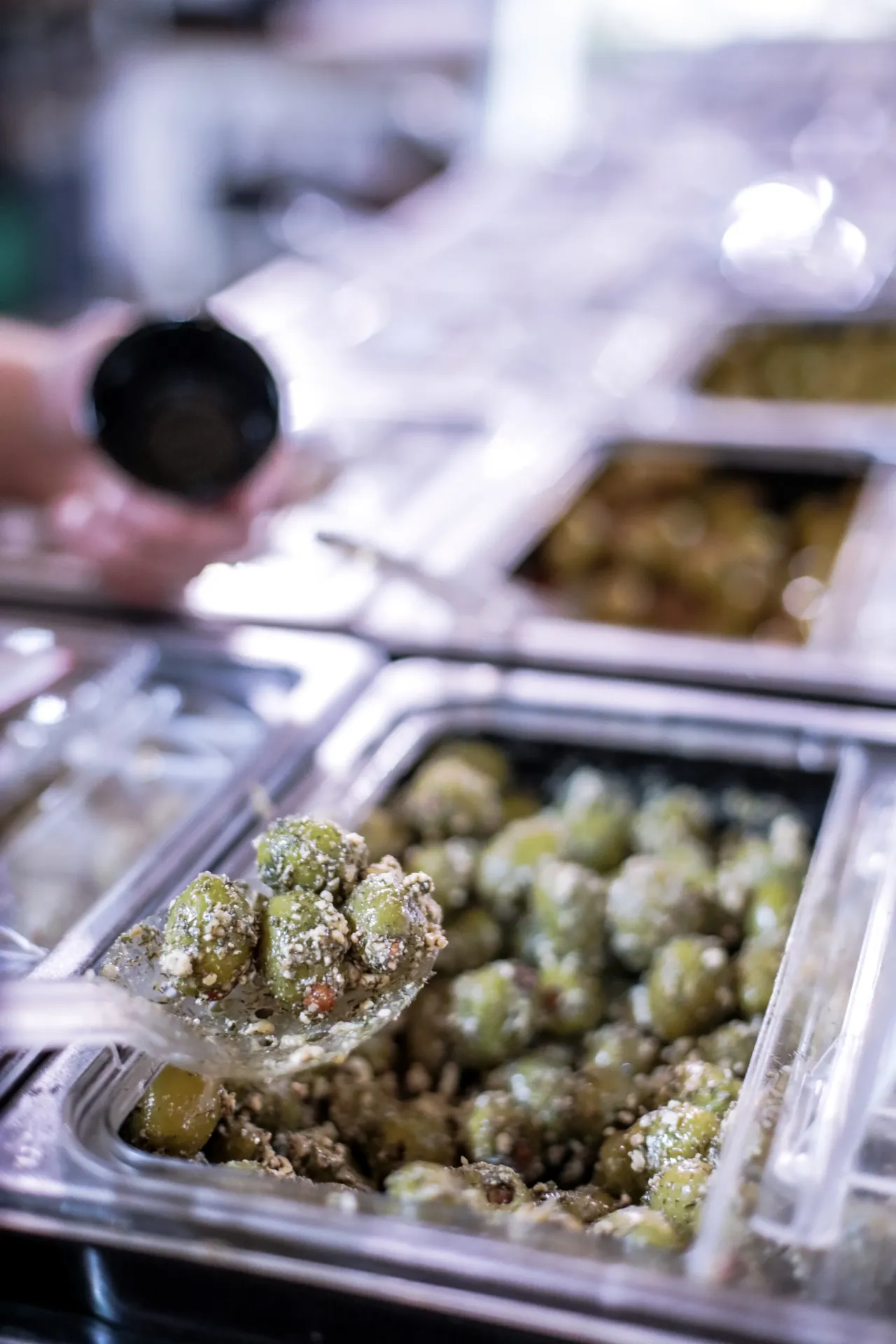 Olive Bar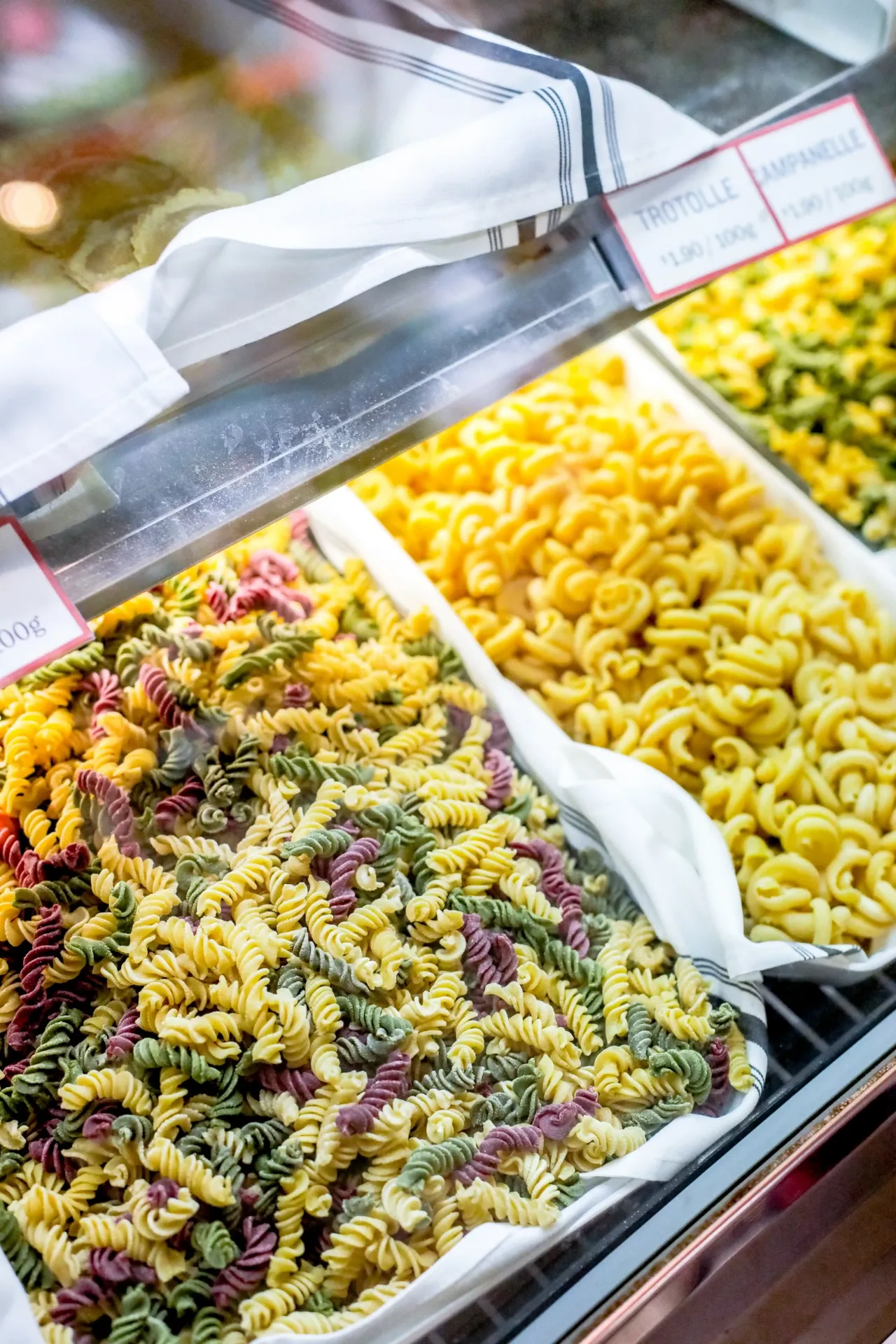 Fresh Pasta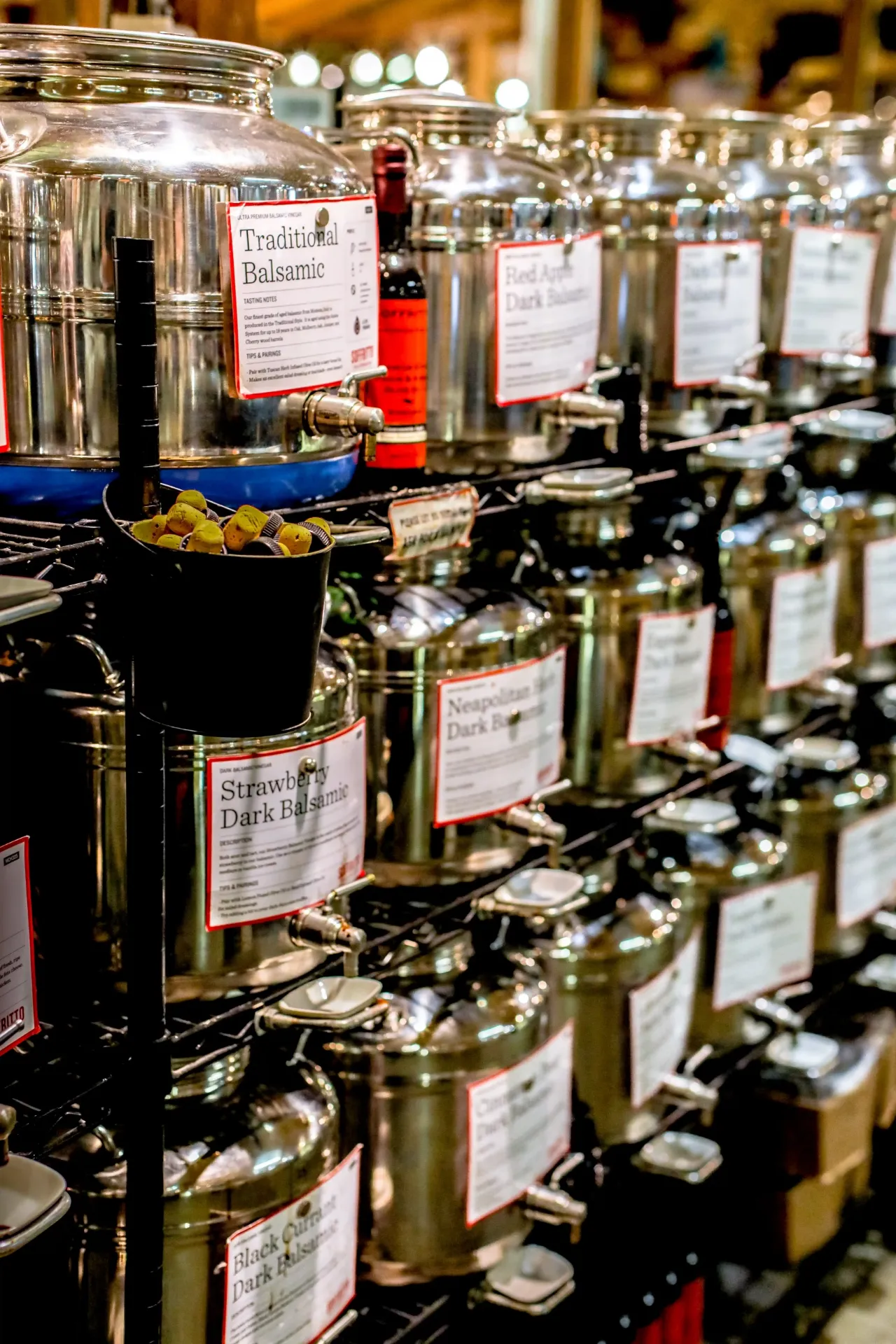 Olive Oil
you gotta try this.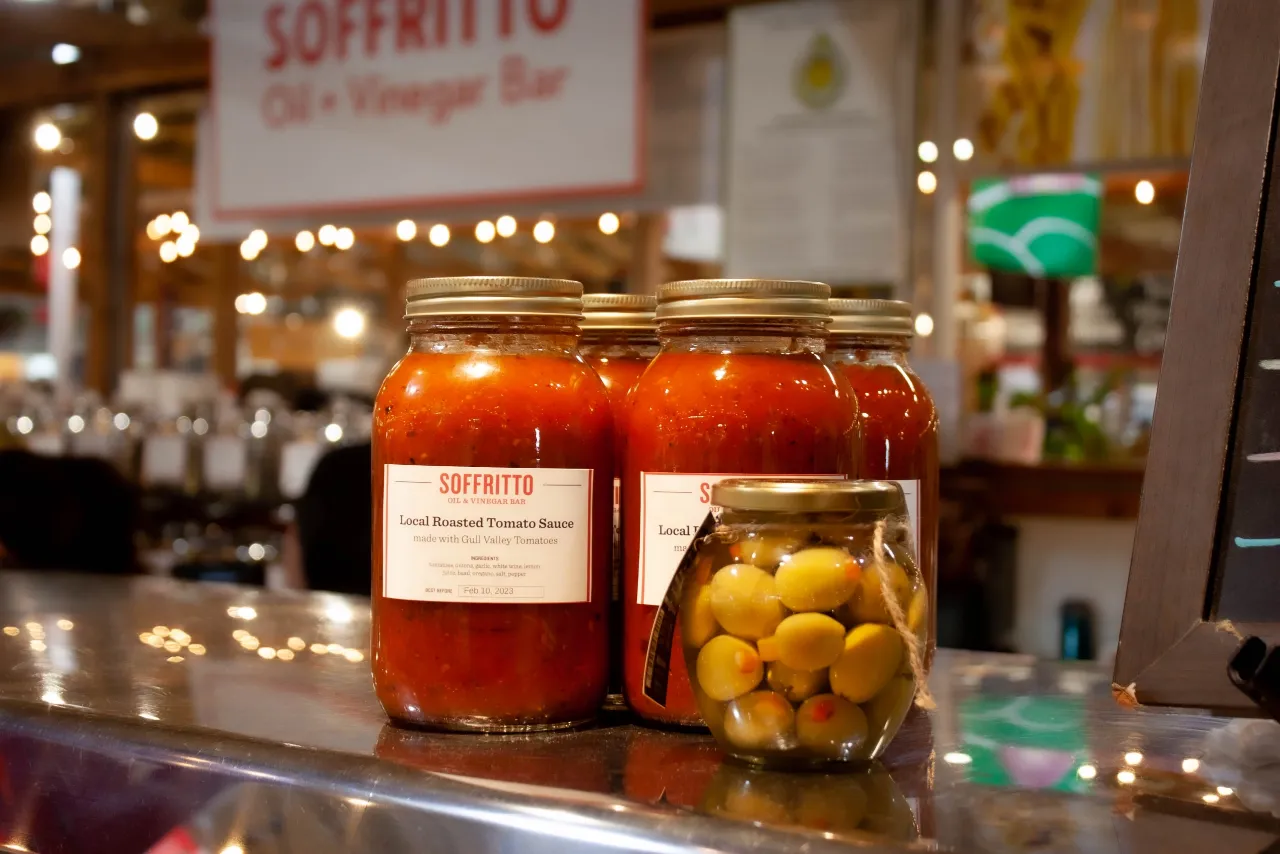 Try the Local Roasted Tomato Sauce. This vendor collab is a true Market fav, they make it fresh with tomatoes from Gull Valley Growers!