Sugar Creek Kettle Corn Co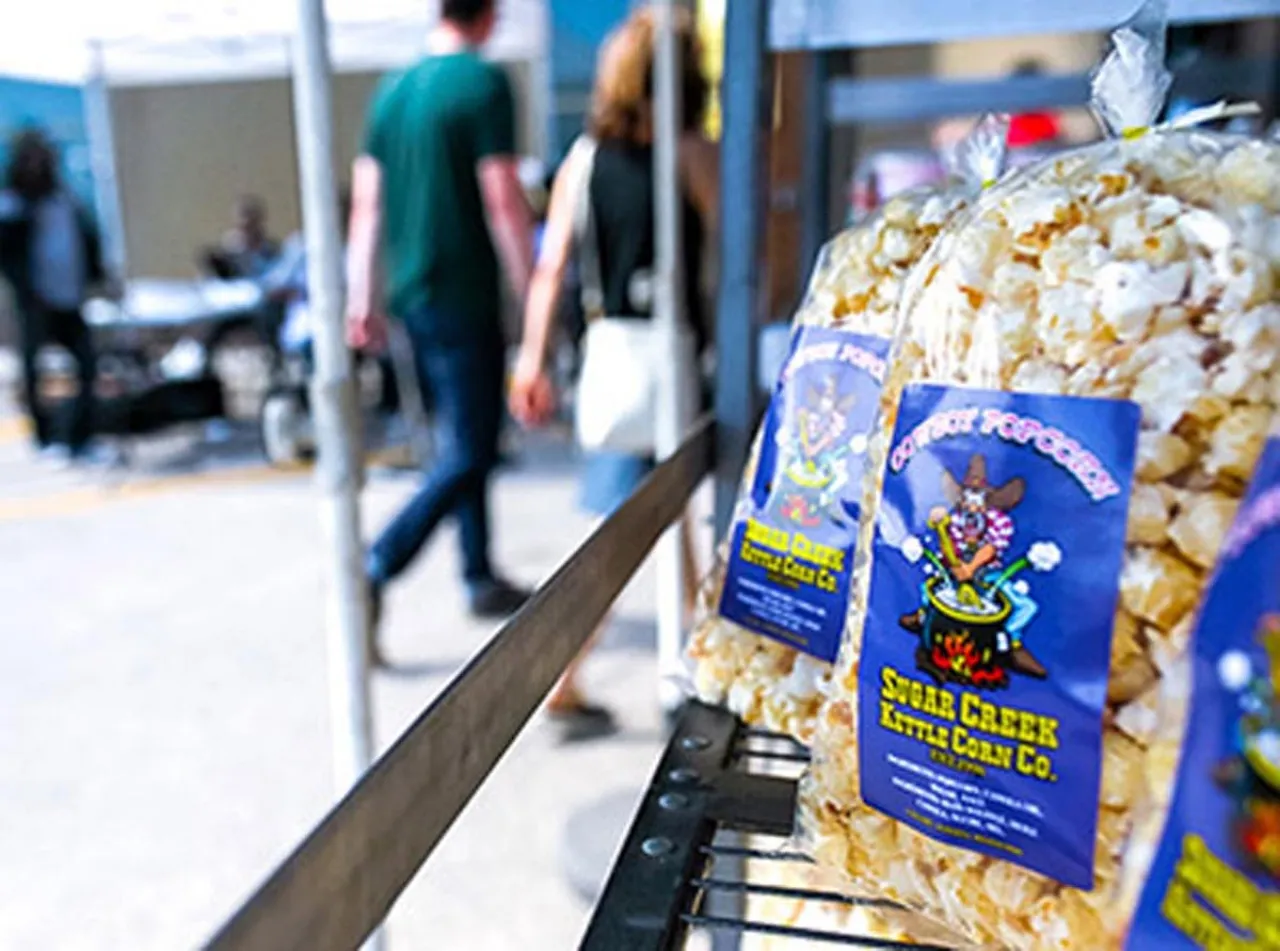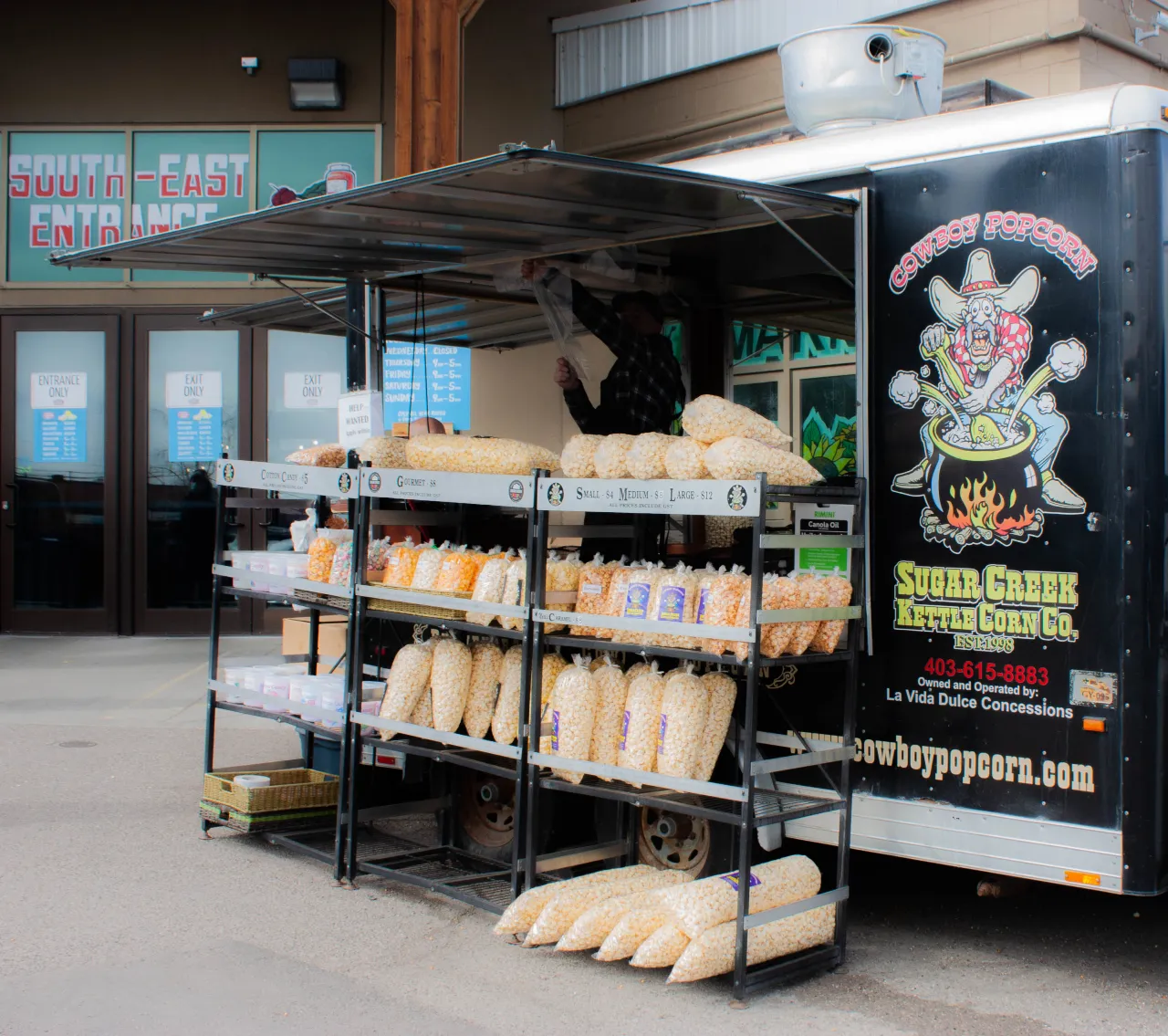 Sugar Creek Kettle Corn Co. was started by Norm and Michelle Pawloski in 1998 and today they share their sweet treats with local market venues, festivals, and the Calgary Stampede. Sugar Creek Kettle Corn Co. believes there is no greater comfort food than popcorn and kettle corn takes that comfort to a whole new level.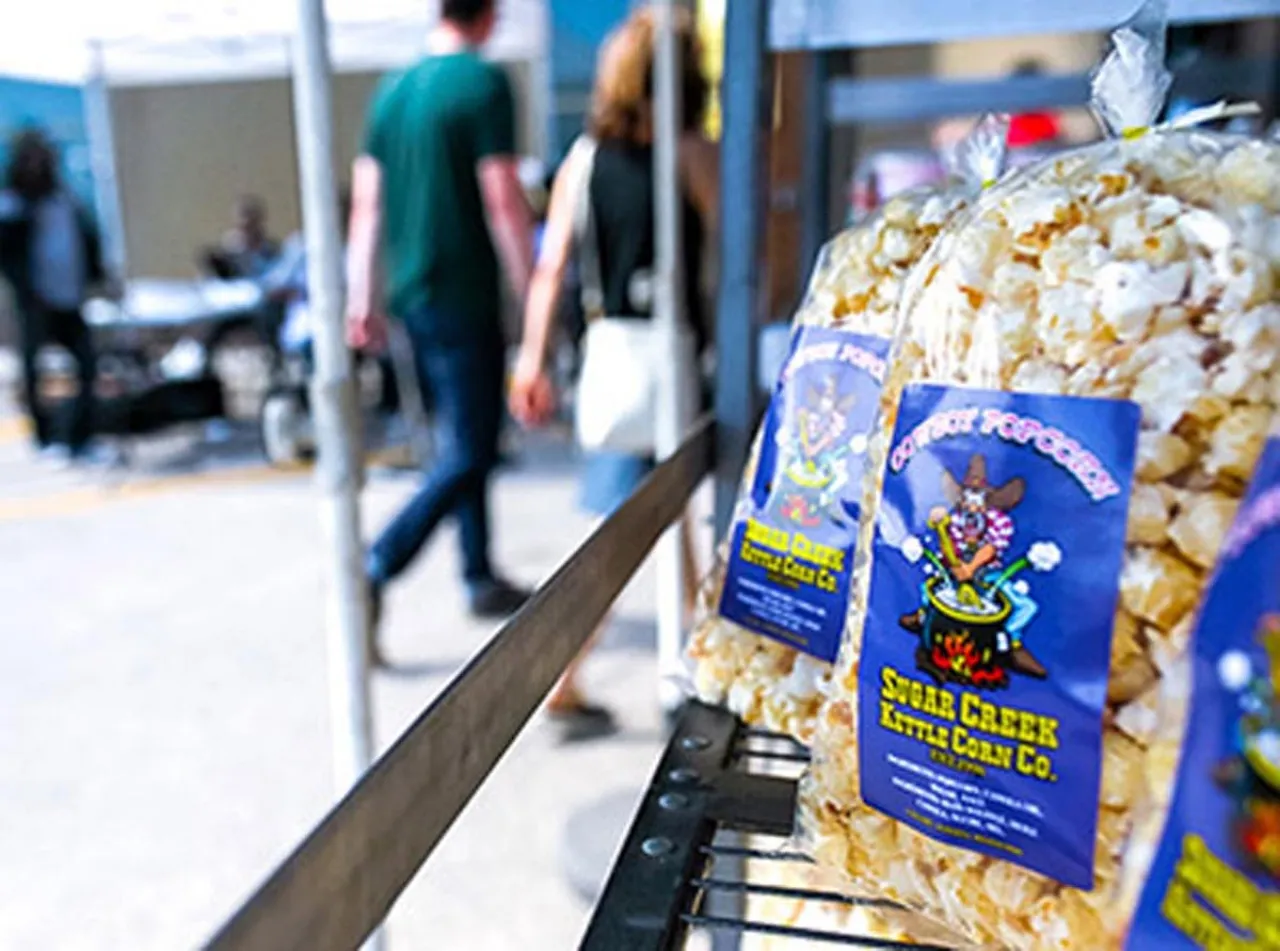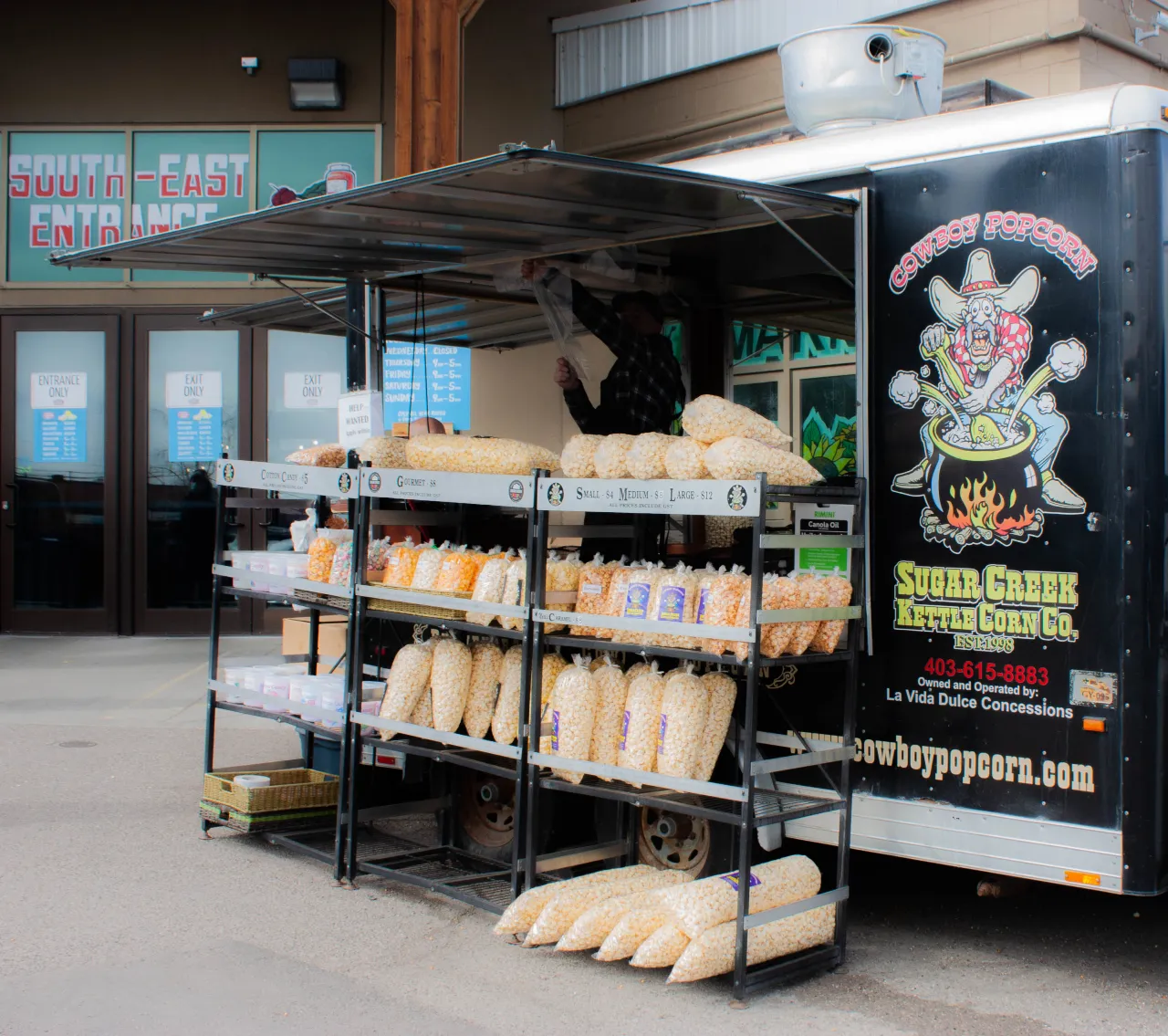 what's available?
Sugar Creek offers a new unique blend of sweet and salty kettle corn flavors. From classic buttered popcorn to white cheddar, spicy dill, and more. If you have a sweet tooth, be sure to try the brown sugar caramel and sea salt caramel flavours.
you gotta try this.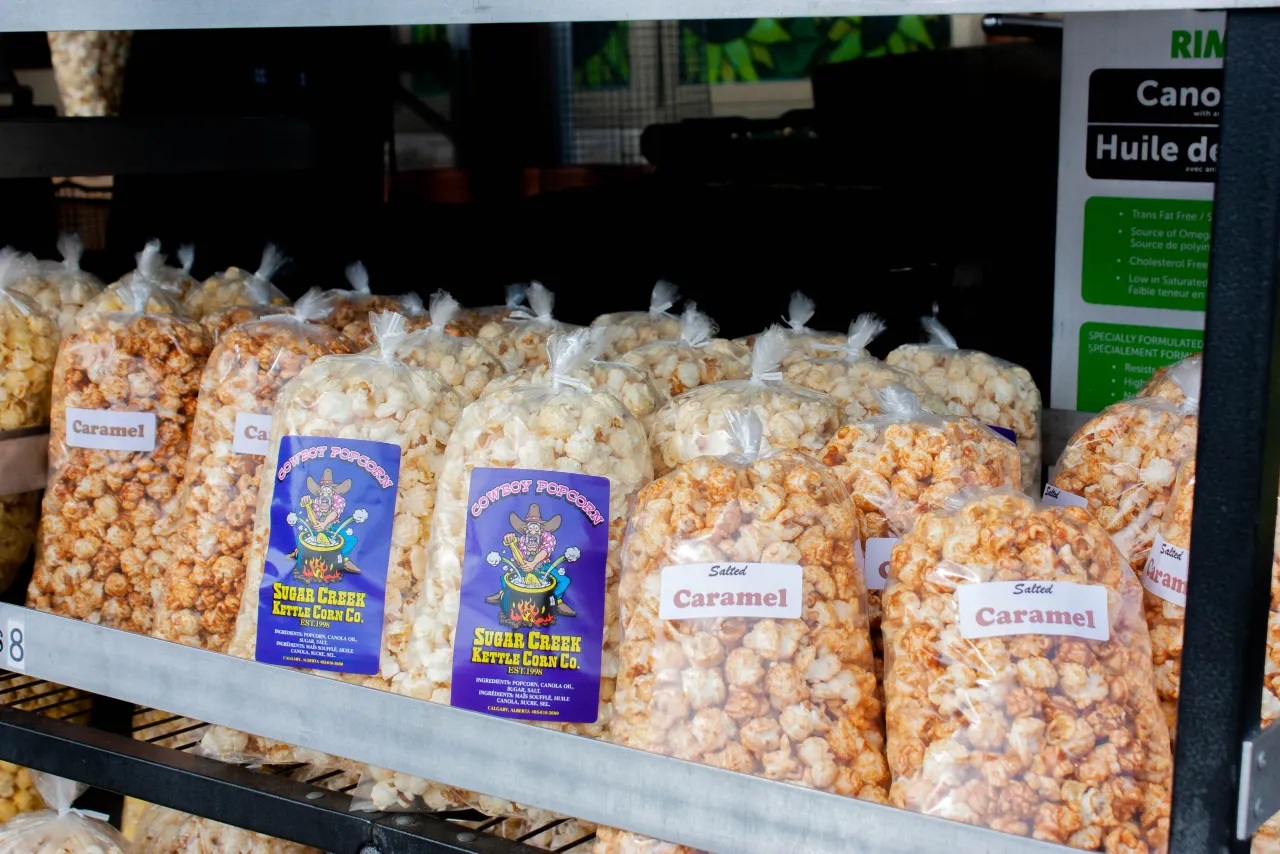 The Sugar Creek team will be happy to give you a free sample of whatever has just popped—once you try it, you'll be hooked.