Twin Creek Colony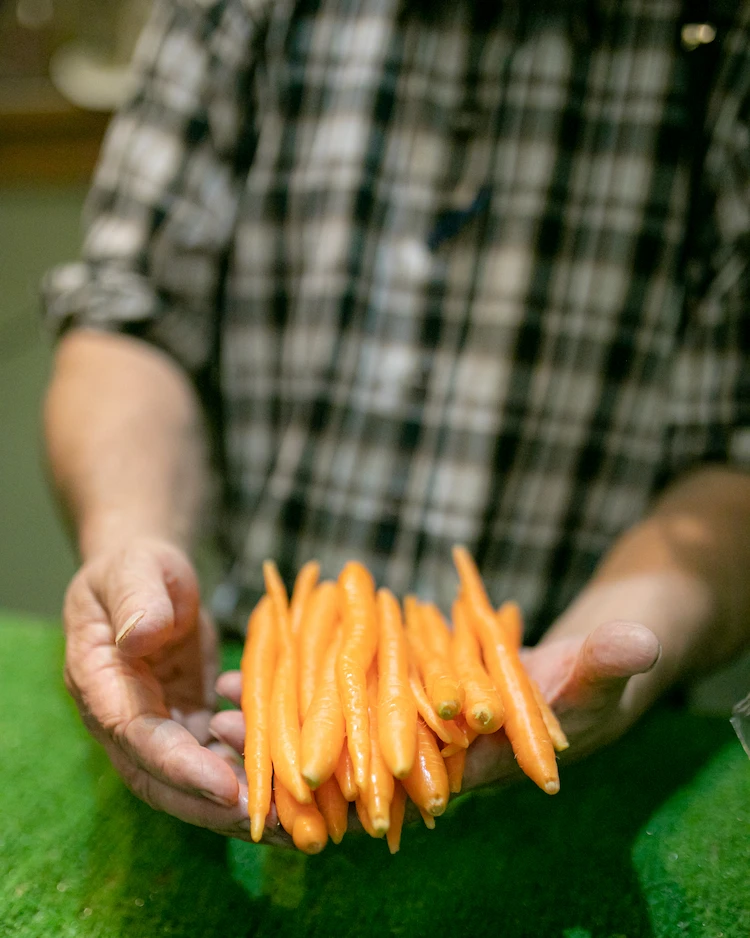 Twin Creek Hutterite Colony near Standard, Alberta, was founded in 1998 as a division from the Riverbend Hutterite Colony. They grow a variety of staple vegetables that they share with visitors to the Calgary Farmers' Market. Twin Creek Colony is a seasonal vendor, at the Market from July to October.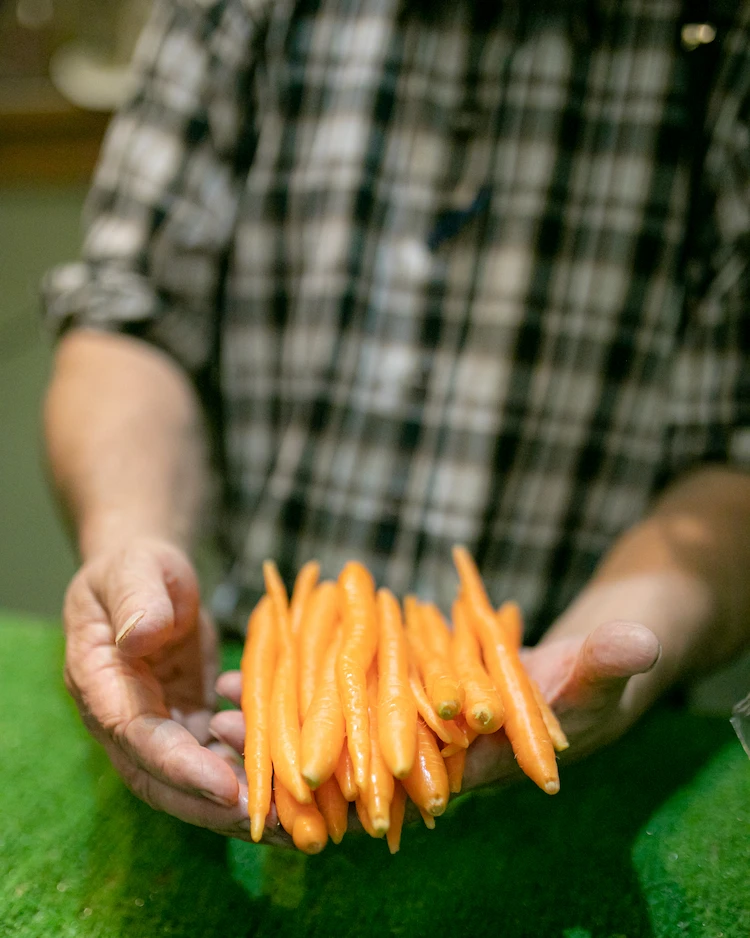 what's available?
Twin Creek Colony veggies are the cream of the crop! They offer local Alberta produce, including potatoes, carrots, beets, onions, greens and more. They also offer fresh-baked bread which smells amazing and entices market-goers every summer weekend.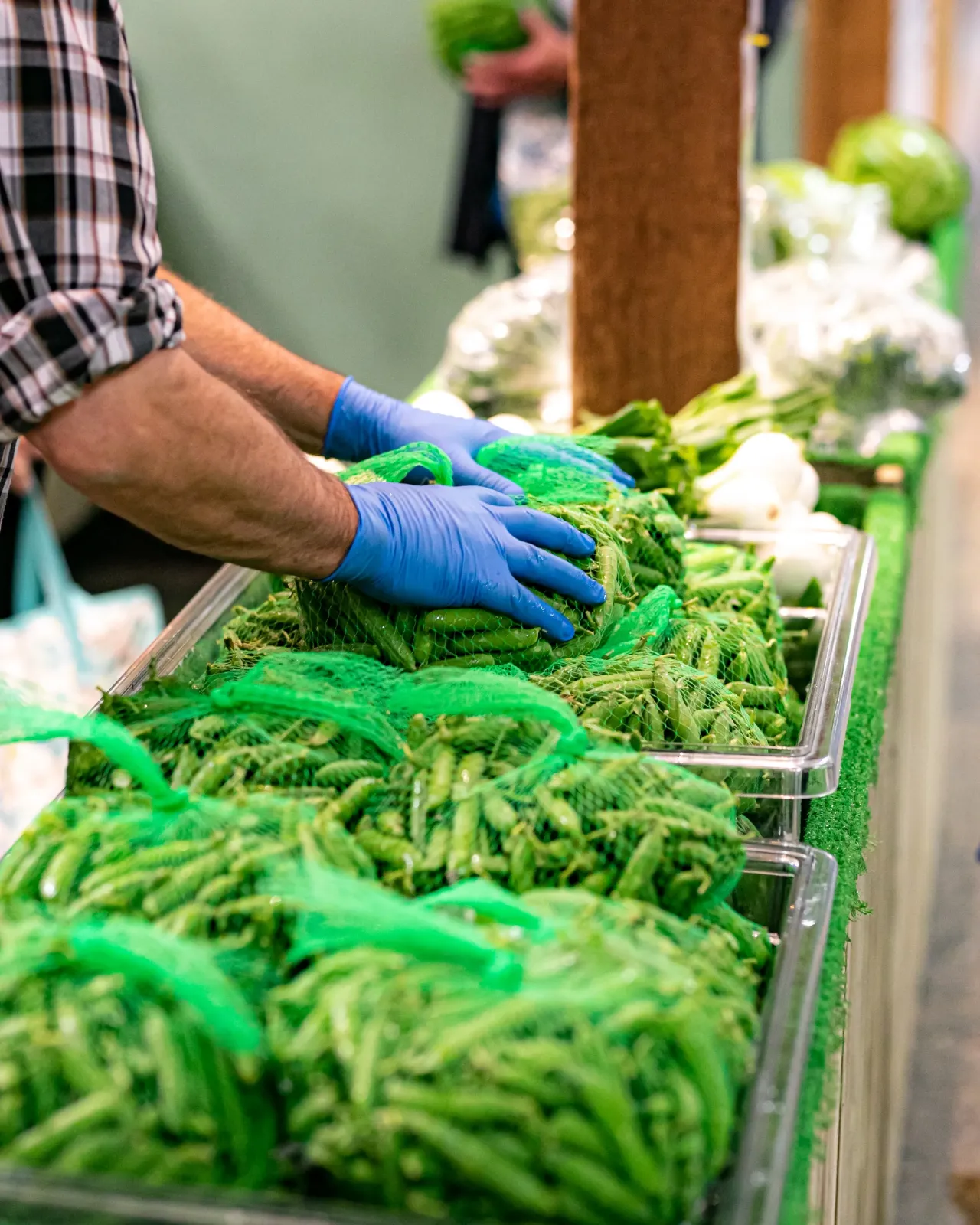 Green beans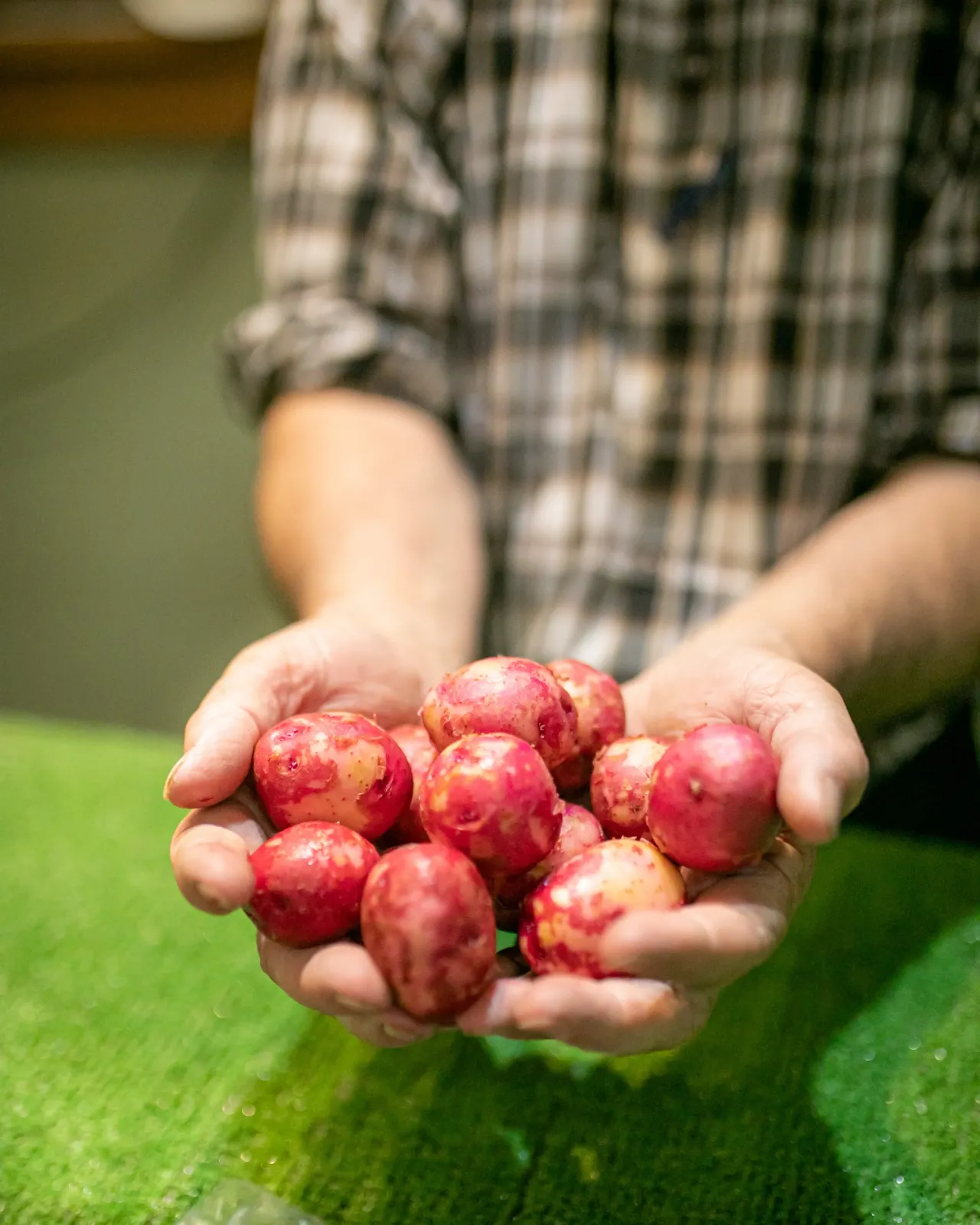 Radishes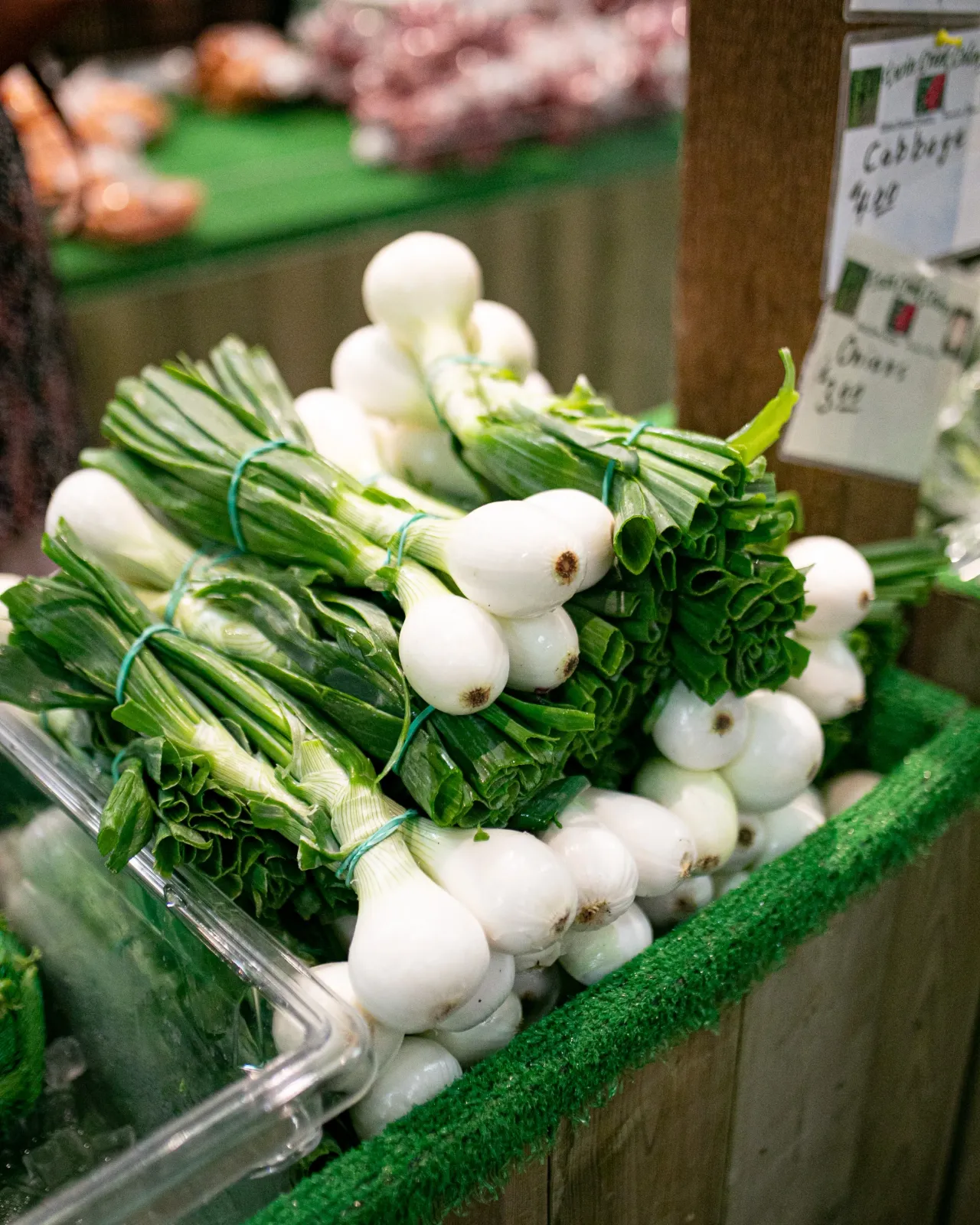 Green Onions
you gotta try this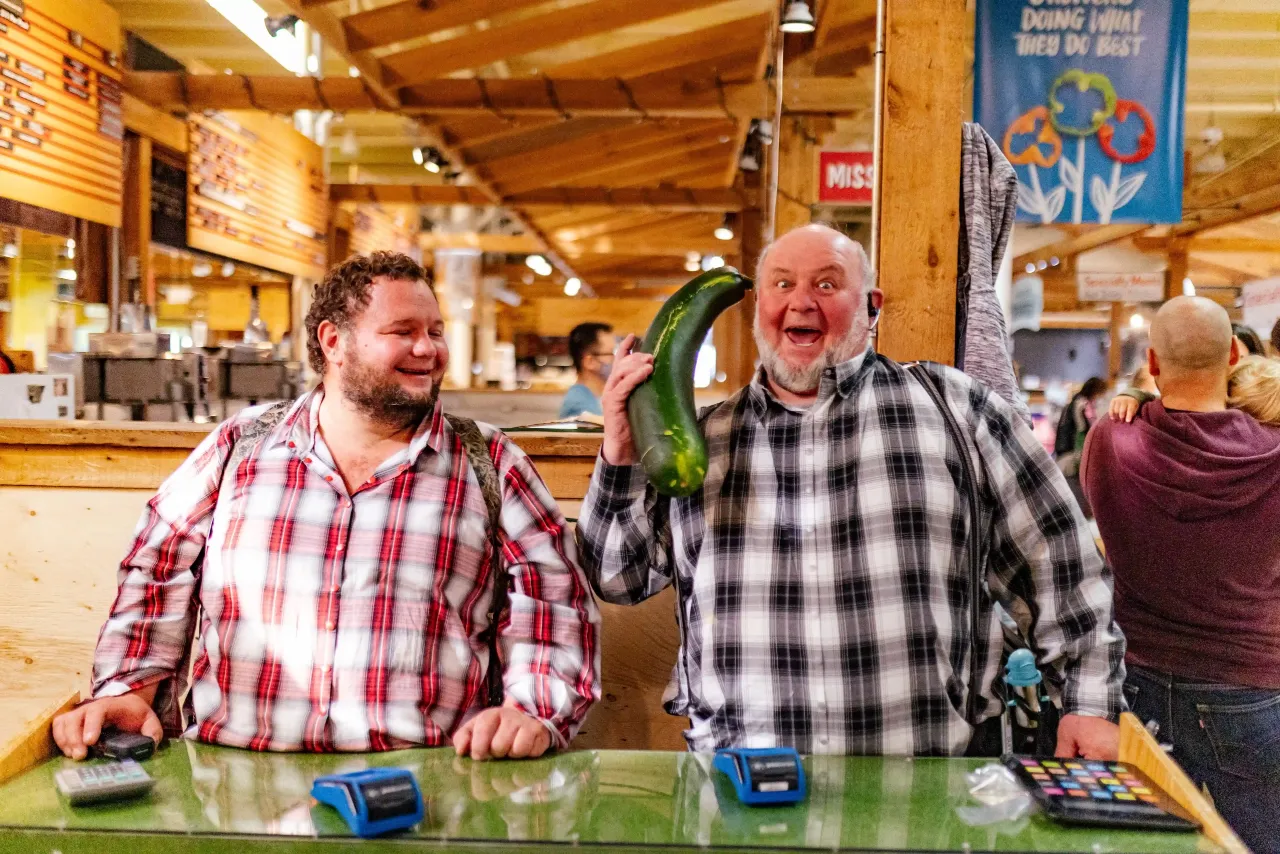 You gotta try their brussel sprouts on the stalk.