YYSeafood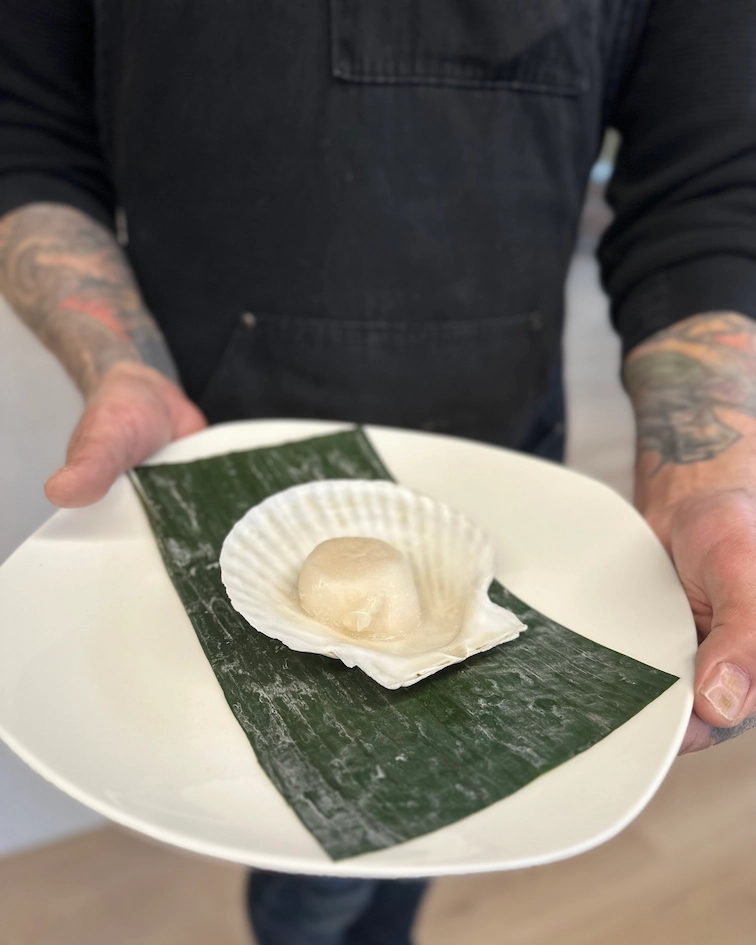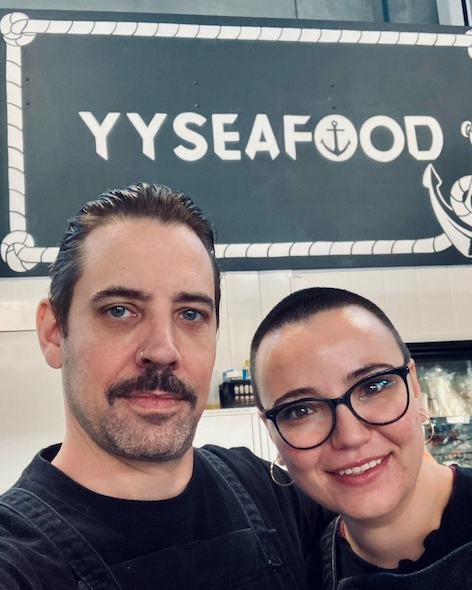 YYSeafood is a husband and wife duo, Grant and Leanna. Grant spent over a decade as a Red Seal chef in Vancouver and became a fishmonger in 2014. Leanna discovered her love for butchery while cutting fish in 2012 and became a certified butcher in 2014. Both of their careers grew from a passion for quality ingredients that are sustainably sourced.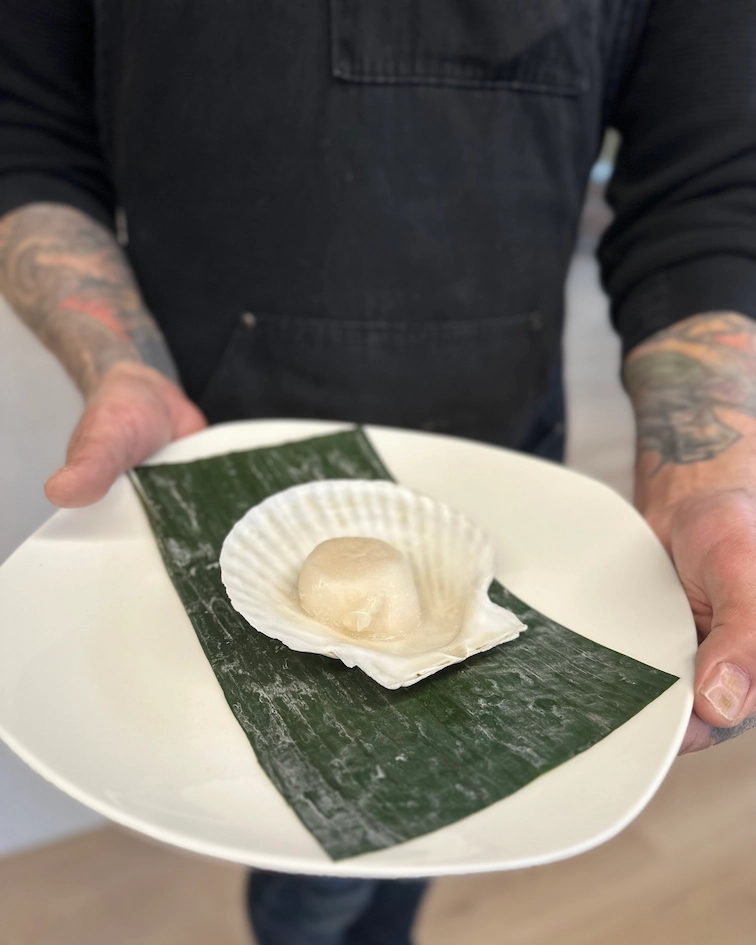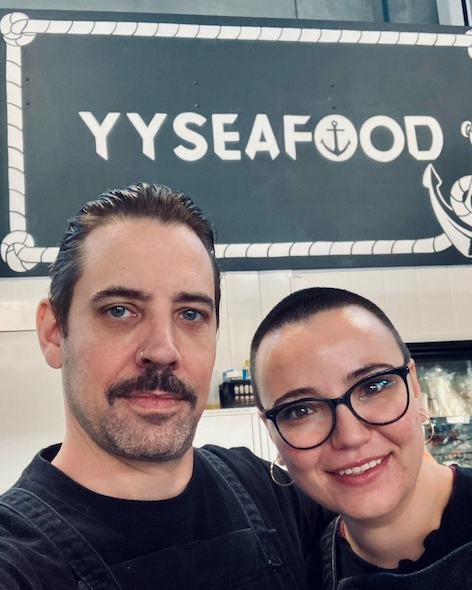 what's available?
YYSeafood began with a desire to obtain more variety of Canadian seafood that have low impact on the surrounding ecosystem without compromising quality. YYSeafood will offer a wide variety of fresh fish and shellfish. Wild B.C. caught halibut in season, sustainably raised salmon, freshwater trout, oysters, clams, and mussels from the East and West coasts of Canada.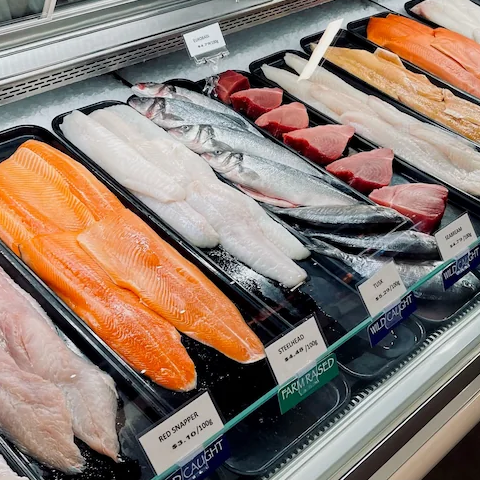 Fresh Fish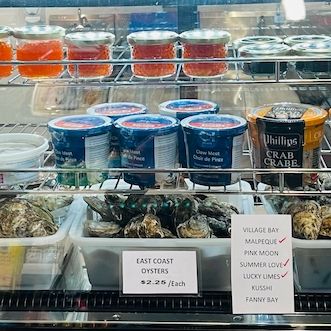 Shellfish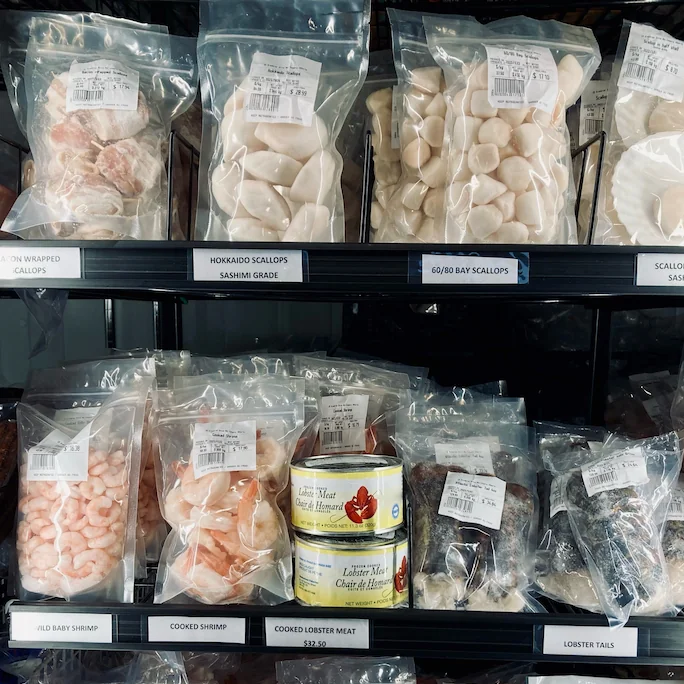 Frozen Options
you gotta try this.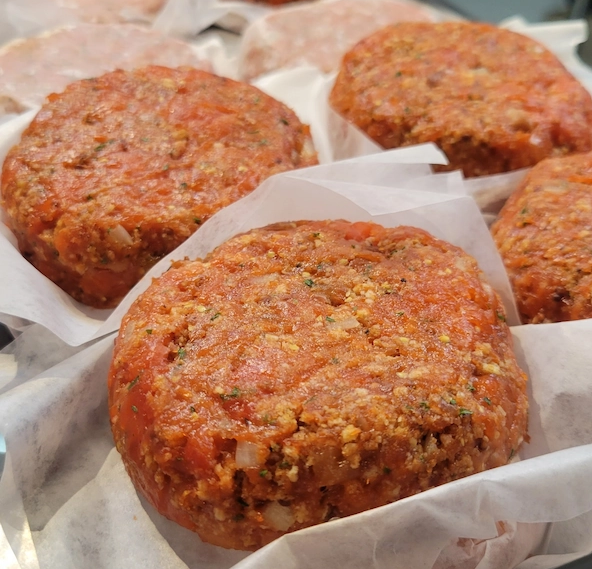 You got to try our in-house made salmon burgers and crab cakes. They're made every week with fresh market produce and seasoned to perfection.